What Are the Best All-In-One Search Engine Marketing Tools in 2023?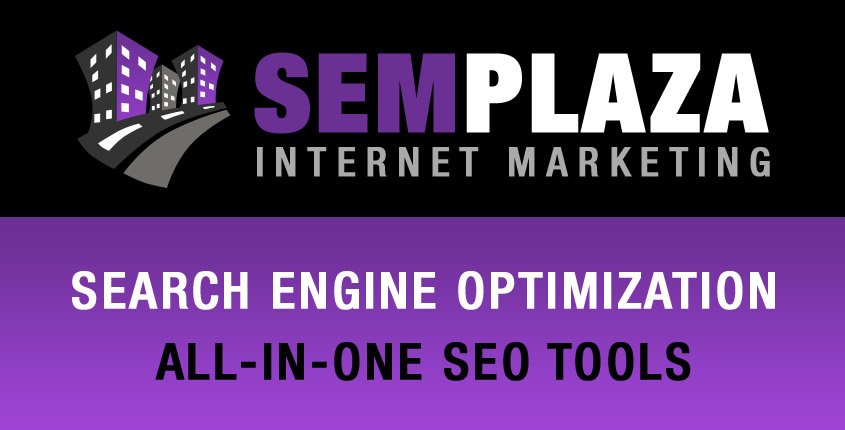 ---
Best SEO Tool Sets in 2023
You don't need an SEO service to make your online business successful. You only need the right tools.
But, what are the best SEO tools?
Check out on the list we created below with some of the best All-In-One search engine marketing tools in 2023.
Alternative All-In-One SEO Toolkits [Overview]
Vote for your favorite search engine optimization tool! The ranking below is based on real votes from internet marketers who tried the tools.
SEMrush is one of the most popular search engine optimization platforms used by millions of online marketers worldwide. Because of the numerous features, we can call it an all-in-one SEO Toolkit. With SEMRush you can take care of your entire SEO Workflow. The tool helps you with things like research for keywords and backlinks, analyzing your competitors to understand their traffic sources, site audits to determine if your content is SEO friendly, and technical SEO checks to make sure your website is well optimized for search engines. SEMRush can also help you improve the results of your paid advertising campaigns and social media marketing campaigns. [SEMRush Review]
---
Serpstat is an all-in-one SEO Platform containing multiple great search engine optimization tools and resources. With Serpstat you can research and monitor keywords, backlinks, and many on-site factors of both your website and your competitors' websites. The platform works fast enough and provides all the metrics needed so you can plan your search engine optimization campaign and your PPC campaigns. [Serpstat Review]
---
Ahrefs is an online service that is providing multiple powerful tools to internet marketers, so they can use both Onsite SEO and Offsite SEO. With Ahrefs you can research, analyze and monitor all the competitors in your niche and discover new backlinks opportunities, new ideas for keywords, new traffic sources that you could use to boost yours, and see important search engine optimization metrics critical for understanding why other websites in your niche rank so well. Having all these pieces of information you will be able to put together a strategy for your own website and outrank your competition. [Ahrefs Review]
---
Moz is a very popular toolbox full of both free and paid search engine optimization solutions. Besides all the great SEO tools for link building and analysis, website performance checks, keyword research, and many others, Moz also tries to build a large community of SEOs and provides free search engine optimization guides and training lessons for all skill levels. Joining the Moz community gives you the opportunity to learn SEO directly from experts in the industry. [Moz Review]
---
Majestic SEO is a complex SEO solution for online marketers looking to boost the rankings of their websites and increase organic traffic. Besides all the great search engine optimization tools available, Majestic SEO is hosting one of the biggest databases of links (as they call it the largest links index on the planet), which tries to become a map of the entire web. All this information is really valuable to webmasters, as backlinks remain the number one ranking factor for all search engines. Knowing who links to your competitors is critical to managing to outrank them. [Majestic SEO Review]
---
Woorank is a website review tool and SEO checker, trusted and loved by many users, freelancers, and agencies/companies alike. Using Woorank's multiple tools you can easily boost your website's traffic, usability, and visibility on various search engines. You can track and connect your marketing data using the helpful SEO audit tool and instant SEO checker. Woorank's cloud-hosted software enables you to generate various in-depth reviews, providing you with extremely useful data, which would then be further analyzed and used to list out tasks in order to optimize your website. Altogether, these tools would make your website fairly efficient and help you outrank your competitors overall. [Woorank Review]
---
Raven Tools is an all-in-one SEO platform that provides multiple tools for you to choose from and aid you in optimizing your website for search engines. Claimed to be trusted by thousands of agencies, media companies, and freelancers, Raven Tools offers a total of six amazing SEO and reporting tools such as a site-auditor to figure out SEO issues, a backlink explorer, rank tracker, a drag-and-drop reporting wizard to help out with making quick reports, competitor research to analyze your competitors' traffic sources and a link building manager for categorizing and managing links. These tools can most definitely bring your website to the top and help you outrank your competitors. [Raven Tools Review]
---
Seobility is an online SEO Software, mainly loved by many thanks to the extremely economical plans it offers, including a plan that comes for free. You can optimize your website to a great deal with the SEO analysis and tools Seobility offers. Initially launched in Germany, Seobility quickly became extremely popular due to its amazing features and ease of use and was then made available to many other countries. This software gives you an overall view of where your website can be improved, thus helping you out with outranking your competitors. [Seobility Review]
---
Mangools is an online SEO software that provides you with a total of five feature-filled tools to optimize your website, ensuring an effective SEO workflow. Approved by various SEO authorities and rated a 4.5/5 on average, Mangools continues to be one of the top favorites of many users with over 18k paying customers. Not only does it help you out with learning SEO, a feature that not many software has, but it also provides its users with a live chat to aid them through any difficulty that might arise during their use of the software. All these features make Mangools an all-rounder in terms of optimizing your website up to perfection. [Mangools Review]
---
Finding the right SEO tools that can meet your needs can be a difficult task to perform and often frustrating due to the large number of tools that exist on the Internet. While all the information offered by these tools can be manually obtained by anyone, these will allow us to save a considerable amount of time. It should be noted that, in general, most of the tools provide the same information only with some small differences. There are a variety of Internet marketing tools, all of which can help you to increase your SEO rankings and CognitiveSEO is one of them. This tool has an alert system that sends you notifications about your website or your competitor's websites, and many features that will help you improve your website's SEO. [CognitiveSEO Review]
---
Screaming Frog is basically a web crawler that needs downloading and installation in your system. It is one of those internet marketing tools which got huge appreciation from several SEO experts and SEO agencies. It was a UK-based Marketing Agency, which launched the SEO Spider of Screaming Frog in the year 2011, and in a short span of time, it emerged as one of the most sophisticated web crawlers in the industry. Screaming Frog introduced an easy process to detect website errors. One can detect errors in the complete website at one time. It will provide you with all the key elements for making an analysis of onsite and technical SEO. [Screaming Frog Review]
---
SEO is the backbone of internet marketing. Day by day, the competition is increasing and that's why SEO experts cannot ignore a single platform. Cora SEO Software is a popular name in the field. And it is mainly desktop software for PCs and Macs. It can measure about 880 factors and correlate the influential ones. It does not limit here but also shares the need for each factor to get a competitive advantage and appear on the first page of Google. With other SEO tools, you can identify many factors but very few of them have as much as Cora SEO Software has. [Cora Review]
---
If it comes to gaining a competitive advantage in the area of internet marketing, you have to try all the options at least once. Lipperhey is not that popular yet it deserves a try. Maybe it is not that popular yet it offers a lot of important information which is truly effective. It can offer an overall SEO analysis report for the website you provide. Actually, it is an online SEO service that can easily analyze and access the searchability, quality, and popularity of the website. Or it can be said that it is simple and easy to understand the health and progression of the website. [Lipperhey Review]
---
LinkCollider is a website ranking tool that helps you with enhanced Search Engine Social Signal which is a form of free advertisement instead of paid. This, in conclusion, helps you rank well on Search Engine Ranking Page (SERP) to give you improved SEO status. It increases your website traffic by sharing websites on Facebook, Twitter, and many more media platforms. It works with building social signals; share, get traffic on your site. [LinkCollider Review]
---
Rank Ranger is a search engine optimization software made for the unique needs of all kinds of audiences. Rank Ranger provides various features, including the feature to make custom graphs according to SEO metrics like rank or visibility and then weigh them according to the required outlook. It provides tools for tracking local advertisement rankings, competitor analysis, keyword research, and other web analytics tools. The software helps you give your data any desired custom look so you can insert your custom data according to any layout you wish, embed videos, surveys, documents, and more to make it entirely exclusive. Packed with so many features, it's an all-in-one SEO tool! [Rank Ranger Review]
---
Topvisor is an all-in-one marketing tool that is rapidly gaining many adepts. It is due to its complete set of features that produce excellent results. They cover keywords, SERPs, rankers, and web analysis among others. This variety of tools makes it ideal to encompass all aspects of marketing businesses. In addition, Topvisor also offers an innovative pricing structure that allows you to pay what you really want and need to use. When you take advantage of all its features, you can rely on a strong and complete system that can make any business grow up fast and in a secure manner. [Topvisor Review]
---
SE Ranking is an all-in-one cloud-based SEO software, that is bound to optimize your website and bring bouts of traffic to it. The software offers a large number of features, through which you can most definitely outrank your competitors and top various search engine results. It is the perfect SEO platform for any type of user, whether it be a single person, a firm, or an organization. With 30K+ users, SE Ranking remains one of the best and most recommended SEO software out there. [SE Ranking Review]
---
Alexa is a traffic analysis internet instrument that allows consumers to view critical data about their products and rivals ' databases. This useful information includes traffic reports, monthly surveys, use of keywords and main phrases, traffic statistics, and similarities, to name a few. In determining the achievement and development of a website, Alexa has now become a critical factor. Developed and retained by Amazon, Alexa enables companies to unlock online information such as revenue and status, enabling them to explore, enhance and operate on actionable concepts to move their company forward. [Alexa Review]
---
Despite all the digital technology and artificial intelligence, it is still necessary to make smart decisions to stand out in marketing strategies. So, Marketing Miner takes offers deep research which guarantees that you can make the best decisions. It offers incredible tools for Keyword, URL, and domain research that allow you to evaluate your business. They are complemented with more than 40 "miners", which allows you to obtain an overview. Also, you can spy on your competitors to take the best advantage of them. All of it makes it an ideal platform for SEO specialists. [Marketing Miner Review]
---
Alli AI is a multi-solution platform with a new approach based on Artificial Intelligence (AI). Therefore, all the results and suggested strategies for content and technical optimizations come from this method. It makes it faster and more accurate. Besides, it can keep pace with Google because it works with the same powered technology. Due to that, your brand can get higher visibility while its trademark is protected. Also, this platform emphasizes the search for backlinks which consider crucial to optimize any website. It offers a dashboard that allows sharing the information to obtain all the necessary feedback either from clients or co-workers. [Alli AI Review]
---
MarketBrew found its way to the new age of SEO by using artificial intelligence to predict the results of changes and websites' optimizations. It crawls and then simulates all those changes and you can manipulate them quickly and without the risk of affecting your operations. Overall, it works lightning fast and the results can be obtained in about 100 minutes. The conclusions are accurate and produce clever recommendations. Due to the "Search Engine Model" that is the base of artificial intelligence, MarketBrew can also obtain a list of penalty algorithms. That feature can keep your site penalty-free and therefore working at its best. [MarketBrew Review]
---
SEO Profiler is a complete SEO solution that covers all the aspects of this matter. From keywords, ranks, links, monitoring, and a variety of functionalities that maximize the presence and visibility online. Also, the platform works on web and mobile platforms which guarantees that all types of businesses can obtain the benefits. Moreover, marketers and agencies can leverage multiple functionalities to handle their clients more efficiently such as multiple accounts and white-label reports. Competitive intelligence keeps you aware of your competitors' tactics and also gives you some tools to use your discoveries. Since it includes a tool for uptime monitoring, the continuous operation of your website can be controlled. [SEO Profiler Review]
---
XOVI is an all-in-one online marketing suite. Due to that, you can find all the tools you need to succeed in your SEO strategy. What is even better is that it is not limited to the traditional elements because it handles technical and hidden issues with the Onpage tool. Besides, the keyword, web/social media analytics, link management, and reporting tools go beyond the simple research analysis and give you a wide range of solutions to help you optimize your campaigns and websites. You can also find effective monitoring and reporting tools that many agencies and professional marketers consider very efficient. XOVI also innovates with a tool called Online Value Index (OVI) which gives an invaluable way to measure your marketing efforts. [XOVI Review]
---
Searchmetrics is a tool designed to provide modern marketers with transparency in business and customer service. It is quite budget-friendly and due to its enormous functionalities, that help improve website and business rankings in the complex global market, it is quite efficient as well. In the modern era, most of the business trend has shifted to eCommerce, due to which the competition for representation and ranking has greatly increased.
Searchmetrics has in-depth research on search algorithms through which they inform you of the searches done in major quantities and how you can modify your website content accordingly. It allows you to add multiple keywords, and also keeps you up-to-date with current global issues and current affairs and how you can use the changing trends in your favor. The users are provided with complete analyses of their current website ranking and concerning data and also provided with recommendations on how to further enhance the user experience. [Searchmetrics Review]
---
ScrapeBox is rated to be the most responsive and comprehensive Search Engine Optimization Tool available. It stands to be one of the most powerful and famous SEO tools and is one of its kind. This tool is used by several companies and many freelancers from around the globe. Almost 500 companies from around the world use this tool regularly. Scrapebox proudly nicknamed itself the Swiss Army Knife of SEO. Scrapebox offers all its services at a far better speed than many other online SEO tools. With its many improvements and several additional features, it stands out to be one of the most famous SEO tools. [ScrapeBox Review]
---
Rankz was founded in 2018 in India. Rankz is a digital marketing tool used by several companies to boost their social marketing campaigns and value their online presence. This tool helps its clients to improve their companies through the use of SEO and other website enhancement tools. You can actually find all kinds of keywords that would help you improve the rank of your website through this tool. With the use of these keywords, you will be able to increase your rank on Google search exponentially. Rankz is certainly considered to be the most reasonable and accurate digital marketing tool available online. [RankZ Review]
---
SECockpit is considered to be one of the most prestigious and advanced keyword search tools available in the online market space. It works like any other keyword search tool, you just have to enter a seed word and a list of related keywords pops in. In addition to this, SECockpit can pour out other low-rating words as well. Other words with the minimum CPC in AdWords can also be found by using this tool. SECockpit can also find out site-specific keywords. For example, you can find all kinds of keywords on other sites like Youtube, eBay, or Amazon. [SECockpit Review]
---
SISTRIX is a complete set of tools for measuring digital marketing efforts. It uses separate modules to analyze all the ups and downs of websites on the Internet. Among them, the visibility index is the most accurate and complete tool. It is also a proprietary tool that SISTRIX developed on its own.
Other modules take care of helping to maximize each of the digital efforts. Also, some modules specifically work on Ads and the e-commerce platform Amazon and use their data to evaluate and offer opportunities to their users. [Sistrix Review]
---
SEO Tester Online is a complete set of innovative tools to help optimize websites to rank higher in web searches. It starts by analyzing the site to encounter all the aspects that could be affecting them negatively. Then, it generates suggestions to optimize the website. To do so, it uses smart reports and a platform that is easy to use.
This platform is available in 25 countries and in different languages. And, to optimize the sites, it offers other tools to optimize content, find the best keywords, and obtain quality leads. Moreover, using a set of excellent and well-organized reports, also helps users to conduct more accurate and effective analyses to optimize marketing campaigns. [SEO Tester Online Review]
---
See Other Search Engine Optimization Tools:
---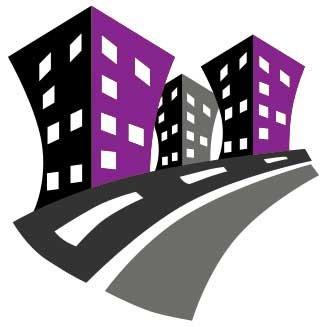 Behind SEMPlaza is a team of SEM specialists working hard to put together one of the best internet marketing tools directory. Additionally they offer free search engine marketing tips and strategies in all digital marketing fields: SEO, PPC advertising, social media marketing, email & push marketing, retail & affiliate marketing.

Posted on: April 25, 2019