Sistrix Review – How to Discover & Measure Digital Market Visibility?
---
What is Sistrix?
The SISTRIX Toolbox is a tool used by many SEO professionals and digital market analysts to discover and measure digital market visibility. The visibility index of this marketing tool makes Google Rankings easy to understand for everyone.
How To Use Sistrix? (Features)
SEO Module – This module shows you the visibility index which is meant to give you a look at how visible your site is to Internet users. This result helps you improve your position on the search engine result page (SERP).
Optimizer Module – It provides a tailored SEO analysis that detects the issues that need to be optimized to improve the visibility index. Among them, it analyses the site for searching technical issues and creates a report that prioritizes the problems to solve. Also, it allows you to monitor a keyword database to evaluate how it evolves for you and your competitors.
Social Module – You can use this module to identify successful media content, popular topics, big audiences, and shared content in recent times. It also allows you to spy on your competitors' shares and activities.
Marketplace Module – Here you find valuable data and tools that will let you optimize Amazon business activities. It uses a deep data collection that includes vendors, merchants, and many other product specifications. Also, it provides useful recommendations that consider several ranking factors.
Ads Module – You can analyze Ad campaigns, banners source, and Ad words by using only keywords and domain-oriented data. It can find info about competitors and their Ad activities.
Links Module – This is the tool to let you check, test, and evaluate links on your site. You can check their strengths and weaknesses, check their quality, and monitor the most important links.
Pros (Advantages)
The visibility index is updated daily.
You can obtain each module separately and each one offers white-label reports.
The Link Module supports several types of links including text links, canonical links, and image links.
It analyzes mobile and desktop data.
Cons (Disadvantages)
Each module has a separate cost and the total amount might be too pricey.
It is more suitable for professional marketers as it requires some specialized knowledge.
How Does Sistrix Work? (Conclusion)
In short, SISTRIX is aimed at helping websites to scale up their rank in the SERP. To do so, it analyses all possibilities through separate modules. Due that each one of them manages a different aspect, you have the option to find what is really affecting the rankings of your page. Hence, you can work according to your needs.
How Much It Costs? (Pricing)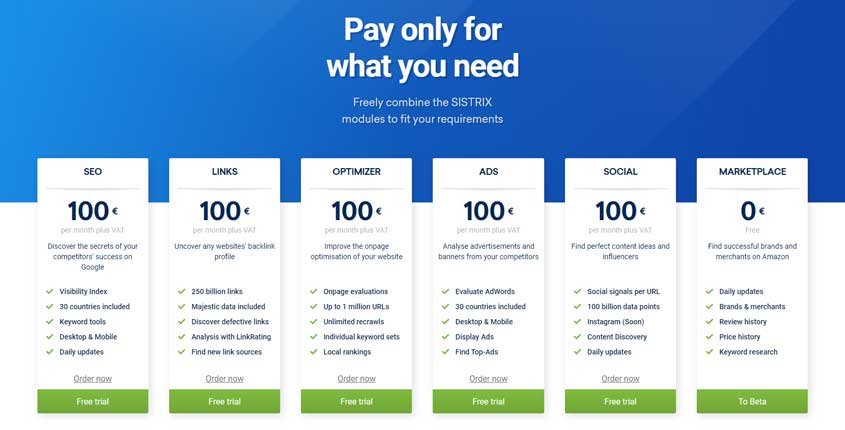 Try It Now!
---
Best Paid & Free Alternatives (Similar Tools)
Use artificial intelligence to create content for your blog, social media, website, and more. It's fast & easy.

Recommended by SEMPlaza as the Best Content Optimization Tool in 2023.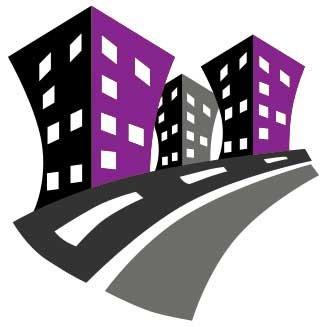 Behind SEMPlaza is a team of SEM specialists working hard to put together one of the best internet marketing tools directory. Additionally they offer free search engine marketing tips and strategies in all digital marketing fields: SEO, PPC advertising, social media marketing, email & push marketing, retail & affiliate marketing.

Posted on: August 23, 2020