What Are the Best SEO Content Optimization Tools in 2022?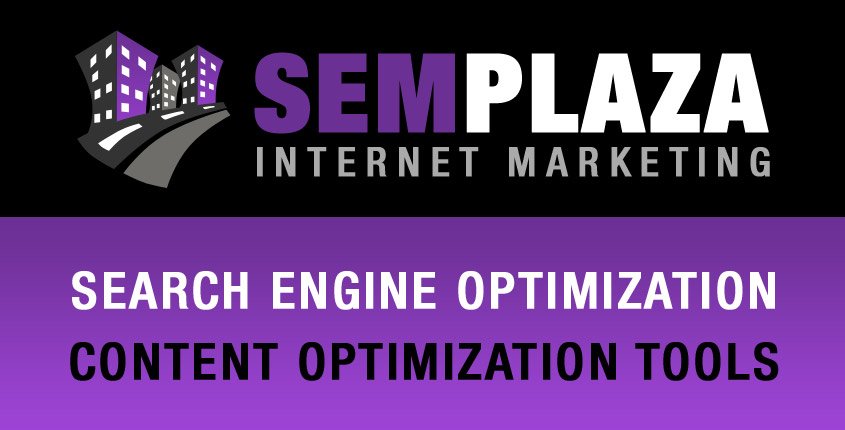 ---
Best Content Tools in 2022
Content is the king of SEO. I'm not saying it, Google and other major search engines are saying it. Original and interesting writing, quality of your content, and the readability of your text, all are related to the experience of visitors on your website, the time they spend on your site, and if they return or not next time.
We gathered a list of tools to help you optimize the content on your site, to offer your visitors top-quality content.
Alternative Content Optimization Tools [Overview]
Vote for your favorite content optimization tool! The ranking below is based on real votes from internet marketers who tried the tools.
Content Optimization Tools
Grammarly is a tool that helps you become a better writer by checking all your texts for critical grammar mistakes and complex sentence structure and writing styles. It gives you suggestions on how to fix the issues, explaining to you what you did wrong and how it should be correct. Grammarly can also help you avoid plagiarism issues by checking if your text is entirely original or not. If you have other people writing content for you, Grammarly can be used as a proofreading tool. [Grammarly Review]
---
Jarvis, formerly known as Jarvis, is a tool based on Artificial Intelligence that can generate original and creative content like product descriptions, stories, blog posts, personal and company bios, creative ads, SEO titles and meta descriptions, Amazon product features and descriptions, engaging questions and answers, social posts, interesting headlines, and many more. [Jasper Review]
---
Copyscape helps its users to check plagiarism. A lot of giant organizations like TheWallStreet, BBC, NBC News, Forbes, and Business Week have given a lot of positive feedback about their work. Their services help to verify any articles and can also help to continuously check users' work online. The website informs the user as soon as plagiarism is detected via Email. The website also helps the user to act against such activity by providing sources and letting the user know about their rights. [Copyscape Review]
---
Browseo is a smart web app. And it allows the user to properly view any webpage without facing distractions due to styles. Along with it, it also highlights the relevant part of a webpage to SEO. It is a completely downloading and installation-free process. The hassle of downloading or installing is not here. All you need to do is just enter the URL and get started. With this software, managing each and every profile and persona is easier than ever. It helps to get your website a lot of authority in Google for the targeted keywords. [Browseo Review]
---
Plagium is a tool that helps to guarantee originality in written content. The proliferation of articles, blogs, notes, and newsletters, just to name a few, makes it difficult to keep track of such originality. Whether for marketing, academic, or business purposes, Plagium gives you a full comparison and analysis. Since browsers are already punishing plagiarism, marketers find this tool particularly useful to protect their clients and their own businesses. On the other hand, those who produce original content can use this tool to keep track of what is done with their work. [Plagium Review]
---
Siteliner presents an invaluable tool to help site owners remain relevant on the web. It analyzes plenty of details that can make a huge difference in how it ranks. Among them, duplicate content and a wide range of link problems can be the origin of poor sites' performance. This is why Siteliner aimed its efforts to detect and report all those details. A first look can not determine why your website doesn't rank among the first results. Although it is common to attack SEO and content reasons, technical and web configuration problems might be part of the reasons too. This is what this tool found out and the fact that is related to the well-known Copyscape platform makes it very reliable. [Siteliner Review]
---
ProWritingAid is a tool aimed to satisfy the rising demand for high-quality content for academic, marketing, business, and any other purpose. For a long time, grammar was the main issue to consider but nowadays the style, structure, and the way they are presented are important too. Thus, this tool developed a style and grammar checker that is able to cover the whole writing process. In addition, ProWritingAid also includes a plagiarism feature that solves and eases the accurate check when it is needed. [ProWritingAid Review]
---
WhiteSmoke went further with its editor software by developing an original algorithm and including edgy technology. It covers grammar, style, spell-checker, and a new and very popular addition of translator. It is not limited to correcting errors but to offering smart suggestions on how to improve any type of text. In addition, it is constantly nurtured and updated by users' experience who might add new words and styles. Also, this platform was recently relaunched and offers new features to make it fully integrated. New writing tools complete it and make it especially attractive for new users. [WhiteSmoke Review]
---
StyleWriter makes you a better writer. It is software used to edit and proofread your content. It brings a lot of strategies to help you write in a clear, brief, and legible manner. StyleWriter is somewhat unique from ordinary and costly editing software. It gradually makes you a professional. This tool shows how to concise your text by eliminating extra information and then rewriting it. Thus, it makes your writing clear and in a more readable style. This tool is utilized by professionals as well as journalists and novelists. It can be used to edit newspapers, manuals, contracts, business reports, and many more writings. [StyleWriter Review]
---
TextOptimizer has proved to be a unique tool. It concentrates on the subject matter of the text. It is different from other SEO tools because it is the first tool that lets you know about the quality and standard of your text from the perspective of a search engine. It inspects your content and evaluates the extent to which the search engine reviews your text to be worthy and directed. Why TextOptimizer? It requires no technical knowledge and has been successfully used by over 20,000 businesses, companies, and SEO specialists. It works for optimizing your content. [TextOptimizer Review]
---
Analyze AcademicHelp is a dedicated proofreading service. Moreover, it aims to help the students reach perfection in their written content before they could submit it to their teachers. AcademicHelp provides fine and decent proofreading services to students at affordable rates. It devotedly helps its users to fulfill their proofreading needs. Moreover, it offers editing services to its users, this means that by using it you will be able to easily improve your content before you send it over. It offers credibility and assurance to its users and aims at providing the best services at minimum rates. [Analyze AcademicHelp Review]
---
CorrectEnglish is an advanced writing and grammar checker powered by AI. And, it goes beyond by adding an explanation of errors, so users can improve their abilities. Furthermore, it provides a variety of tools that help to enhance and speed the writing such as Word Suggestions, different formats of documents, and Writing Templates. With the plagiarism and originality checker, professors and supervisors can keep the track of the real source of the work they review. Also, it is multiplatform and can be used through browsers and mobile applications. It seems that this platform has it all to help its users achieve high-quality results for every piece of content they write. [CorrectEnglish Review]
---
Optimole is an image compression plugin that optimizes the performance of WordPress sites. Due to the fact that it works through a Content Delivery Network (CDN), images are always delivered and their loads are accelerated. Also, it uses Lazy Loading programming technology that maximizes efficiency by differing the loading of the images. Hence, they are delayed until the site's users effectively want to visualize them. Moreover, the Lossy compression feature allows you to decrease the size of the image without losing quality. All these features make this tool an essential part of every WordPress website. [Optimole Review]
---
See Other Search Engine Optimization Tools:
---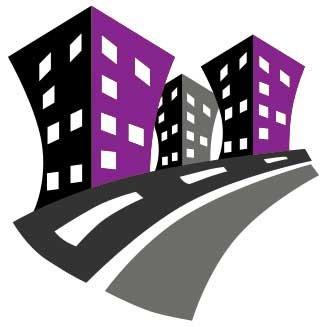 Behind SEMPlaza is a team of SEM specialists working hard to put together one of the best internet marketing tools directory. Additionally they offer free search engine marketing tips and strategies in all digital marketing fields: SEO, PPC advertising, social media marketing, email & push marketing, retail & affiliate marketing.

Posted on: May 25, 2019