What Are the Best Keyword Research Tools in 2023?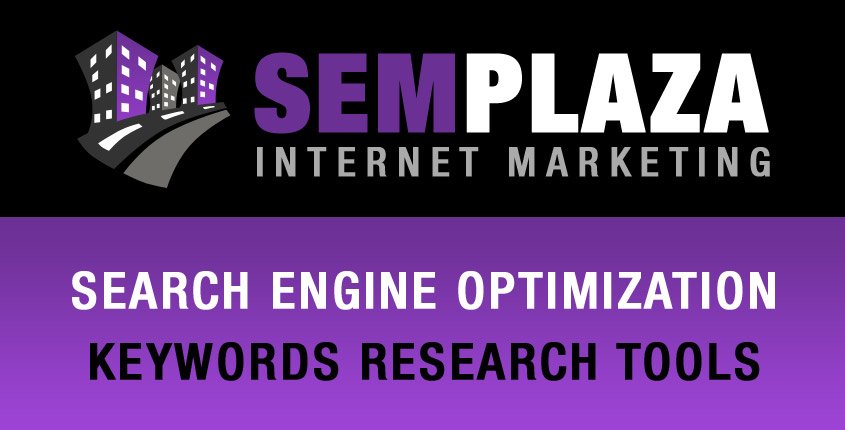 ---
Best Tools for Finding Keywords in 2023
The use of wrong keywords may be the cause of your low traffic. Either the competition is too high for them, or no one is searching for them, the result is the same. No one is landing on your website.
Here are some tools you can use to find the right keywords to use on your website.
Alternative Keyword Research Tools [Overview]
Vote for your favorite keyword research tool! The ranking below is based on real votes from internet marketers who tried the tools.
Google Keyword Planner is the most accurate keyword research tool because it generates keywords directly from Google's database. With the new version of Google Keyword Planner, it is not necessary to have an AdWord account to get access to keyword planner. It only requires a Gmail account and you are all set to go. The keyword planner gives you the option of 500 alternatives for search queries. The Google Keyword Planner tool is free of cost. The UI is clean and is easy to understand. It provides you with a list of all new keywords that other planners are not able to do so. [Google Keyword Planner Review]
---
Bing is one of the most popular search engines on the internet. The Microsoft-powered search engine still has a big market share, being used by millions of people. At the same time, Bing has its own PPC network which people can use to bring paid traffic to their websites, which is called Bing Ads. The Bing Keywords Planner is a tool that helps you discover new keywords you can use both on your website and inside your Bing Ads PPC campaigns. This keywords tool utilizes the focus keyword that you provide and the country, and the language you specify. It prepends and adds distinct letters, numbers, and words to your seed keyword. Bing yields distinct keyword suggestions based on the data collected through location and regions. [Bing Keyword Planner Review]
---
Google Trends is a keyword search engine that is used to analyze topics and search terms in different languages and locations. It is a great tool for business entrepreneurs because it will tell you about your progress and will help you to improve your performance in the future. It lets you know how the audience is giving a response to your content. And this will help you to boost your web traffic and increase your sales. This tool should be used prior to content creation to ensure that you get the best response from your audience. [Google Trends Review]
---
With "Can I Rank?" you can get useful data but what really matters is the intelligent perspective they can offer through their tools. As a result, SMEs have been able to access some of the most sophisticated SEO methods and win like the biggest players! Although it includes typical features to conduct a Keyword search and competitor analysis, they are taken to the highest level. That is because they get connected to other 7 SEO tools that combined with Can I Rank? can create a unique result with combined benefits. It is definitively the new generation of SEO tools. [Can I Rank Review]
---
KwFinder focuses its attention on long-tail keywords. This type of keyword started to gain huge relevance in the last few years. That is mostly due to the high levels of competition for traditional words and changes in the algorithms of the main web browsers such as Google. Above all, this platform stands out for its simplicity which makes it very easy to manage and understand. In addition, it offers a full range of analyses of competitors through powerful tools that go deep into their behavior. Also,  permanent surveillance of SERPs allows you to rely on the platform to make daily decisions on new strategies. [KwFinder Review]
---
The long experience with WordTracker is crucial when it comes to analyzing this site.  They have been around since 1998 and it makes a difference from their competitors. They have been at the front line of all digital marketing developments since then. As a result, they have a database with billions of keywords. In spite of it, the platform runs smoothly and produces accurate and on-time results.  Time also gave them time to expand their options to offer innovative services. Due to this, developers have an API tool. Also, marketers, bloggers, and businesses can participate in affiliate programs that let them maximize their profits and the platform itself. [WordTracker Review]
---
Keys4up is a wonderful tool used to help you create content that has a higher ranking on Google. Keys4up basically helps you optimize your website for search engines by providing the user with LSI (latent semantic indexing) keywords. Keys4up helps SEO specialists and content writers find vocabulary related to any topic to create high search engine ranking content. Keys4up only requires the keyword related to which it tells the user about the number of times each individual word may be used in the content to have a higher ranking. The users can repeat the process whenever they want to update their content with respect to the current search result when that keyword is searched. [Keys4up Review]
---
Seed Keywords engine is the tool for you if you're looking to optimize your search engine. Since search engines are not able to understand the content, so they work on an algorithm that ranks your website content based upon relevancy to the searched terms. To be able to be ranked as the website with the most relevant information you need to know what people are searching for this very reason Seed Keywords Engine provides its services so that you can create better content. Although this tool has a unique approach to the problem rather than searching keywords it helps you create a scenario and you use it to extract data from people around you. [Seed Keywords Review]
---
KeywordTool is an online SEO software that helps you grow your online website and content. This tool relies on giving you an overview of keywords that are suggested on the Google search bar. It simplifies the marketing strategy of Pay-Per-Click (PPC) and revamps your keyword research. If you require more people to visit your website, then attracting people by choosing the most frequently searched terms is a must. These words vary demographically, according to interests, or due to previous searches for most online surfers. With KeywordTool you can analyze these trends of word searches so your traffic grows exponentially. Numerous tailgate keywords can be found through this software specific to Google's domain and language. This software not only caters to the most popular search engine optimization but, also caters to your needs to optimize your search terms on Youtube, Bing, Amazon, eBay, Play store, Instagram, and Twitter. [KeywordTool Review]
---
What is Reddit? Reddit is a keyword research tool that takes out keywords from Reddit. You just have to type the subreddit name and pick one from the auto-generated list. The tool goes through the titles and comments and then extracts up to 500 keywords with search volumes consisting of a couple of subreddits that you never knew existed. Through Reddit Keyword Research Tool, you can find long-tail keywords and totally random subjects in a niche. Reddit is timely, interactive, personalized, absorbing, and basically good. It is mainly a gateway to everything interesting going on in the world. [Reddit Keyword Research Tool Review]
---
GrepWords is one of the few most special keyword search tools available online. The most famous feature of this tool is that it gives its users thousands of keyword results in a few seconds. This means that you don't have to wait too long for a list of related keywords. GrepWords marks new territories of keyword searches. With its decent and affordable rates, GrepWords is considered to be one of the most famous and victorious keyword search tools available in the market. It has an extremely well-defined and classified UI, this makes it quite different from all the others. [GrepWords Review]
---
In the digital world, the proper keyword can boost businesses to unsuspected levels. And KeySearch knows it very well. This is why this tool is perfectly calibrated to find solutions to achieve the best suitable keywords for your business. And to do so, it uses different approaches such as Niche Ideas to maximize the results, explorers to find new ways to obtain keywords, and Competitive Analysis to discover your competitors' strategies. Also, it allows you to expand your search for specific platforms such as Amazon, YouTube, Google, and a database. [KeySearch Review]
---
Keyword.io is one of the most interesting and well-defined keyword research tools available in today's market. The main feature of this tool is that it gives well-classified and authentic search results for several websites. It offers all kinds of keyword research services for a number of websites, for example, Google, Youtube, Amazon, Bing, Yandex, Wikipedia, eBay, Alibaba, Playstore, Fiverr, and Fotolia. This means that by using this tool you will be able to make your website even more optimized and up to date on other platforms as well. [Keyword.io Review]
---
Kparser considers the differences among different online platforms. Hence, its searching methods are different for Amazon, Google, Bing, eBay, YouTube, and similar. As a result, the keywords you find are specifically tailored to optimize your products there. This strategy allows you to save time, effort, and more importantly, your money. Also, the interface is friendly and easy to use. But this tool doesn´t stop with the keyword search as it also proposes different ways to use the results. Among them, are domain names, negative keywords, and more. Such flexibility turns this platform into a complete set of features to optimize your content in many ways. [Kparser Review]
---
See Other Search Engine Optimization Tools:
---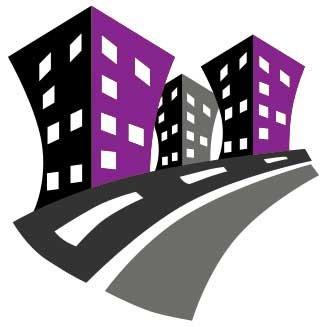 Behind SEMPlaza is a team of SEM specialists working hard to put together one of the best internet marketing tools directory. Additionally they offer free search engine marketing tips and strategies in all digital marketing fields: SEO, PPC advertising, social media marketing, email & push marketing, retail & affiliate marketing.

Posted on: May 19, 2019