What Are the Best SEO Browser Extensions in 2023?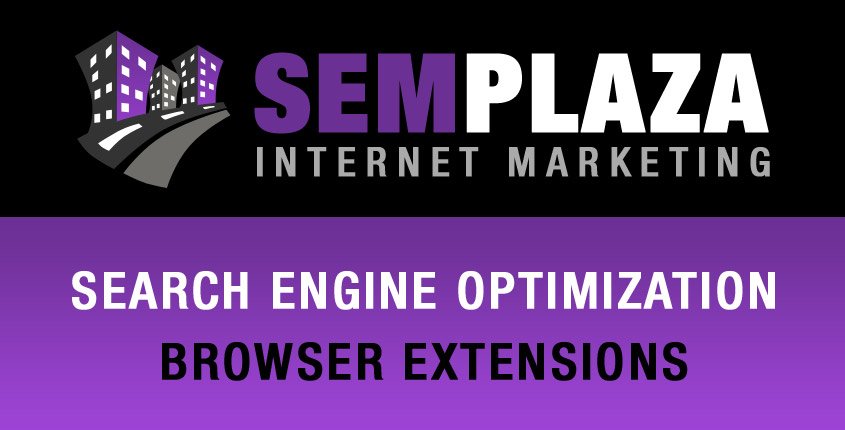 ---
Best SEO Browser Extensions in 2023
The SEO process is very time-consuming. That's why using different browser extensions is a very good idea. You can save a lot of time accomplishing different SEO tasks while you navigate the web.
Saving time is not the only benefit. Doing SEO this way helps you not miss important things you might miss otherwise. Why not spying your competitors in "real-time" while you are visiting their websites? Why not discover new keywords to target while surfing other websites in your industry? All these and many other SEO tasks can be done by installing and using different browser extensions.
Here is a list of the best SEO browser extensions that you can easily install and use for accomplishing a variety of SEO tasks.
Alternative SEO Browser Extensions [Overview]
Vote for your favorite Browser Extensions for SEO. The ranking below is based on real votes from internet marketers who tried the tools.
SEOQuake is a free browser extension that checks the webpage for a vast selection of SEO frameworks. It conducts the on-page SEO audit, analyzes external and internal links, compares domains and URLs, provides social metrics, and serves to export all data into a file. Webmasters can better understand the specific SEO challenges of their websites. SEOquake helps to manage these challenges in a variety of ways. Using this tool, users can analyze huge data that is directly related to the ranking of SEO. On the whole, SEOquake is a free plug-in for your browser, giving you organic research. [SEOQuake Review]
---
MozBar is a web browser extension offered by Moz that is readily available for Google Chrome and Firefox. It provides productive dimensions about a website and helps in Search Engine Optimization (SEO) purposes. It is accessed through a toolbar, even though, it is affiliated with Search Engine Results Pages (SERPs). The data gives constitutes the metrics that are crucial for SEO. This includes the headings of the current page, meta-robots, description, domain and link of the webpage, and much more. MozBar is the essential industrial SEO toolbar providing instantaneous metrics to you for your webpage. [MozBar Review]
---
Keywords Everywhere is an extension for Google Chrome and Mozilla Firefox. The users can type keywords inside search engines and then view CPCs and search volume data. Long-tail keywords are identified by this tool and websites including Google, eBay, Amazon, Bing, and more. It provides marketers with valuable information so that they can efficiently run their online strategy. Keywords Everywhere is an extremely reliable tool that works without the need of making an account. This tool is the best alternative to every keyword research tool that you are using. Moreover, this tool serves you without any price. [Keywords Everywhere Review]
---
FatRank is a reliable tool. It is a Chrome extension that serves to check and trace the rankings of keywords across many websites in a search engine like Google. This tool is specifically designed for SEO professionals that allow you to add limitless keywords, and several websites and trace your rankings in any country. By entering any keyword, the tool displays where a particular website ranks in the Google of any country. FatRank Chrome extension also lets you download CSV reports at any time. Moreover, this tool is instinctive and absolutely free to use. [FatRank Review]
---
Meta SEO Inspector is a chrome extension that helps users in analyzing content i.e. metadata that is mostly not visible to the user while browsing on any web page. This extension of chrome is extremely efficient and trusted to analyze the invisible data on the webpage revealing some interesting information about the site. The META SEO inspector is an incredible tool that helps users to assess metadata on any given page, without the need of opening the source code. While clicking on the browser extension icon, the meta-descriptions are shown. [Meta SEO Inspector Review]
---
Search Engine Results Page Trends (SERPTrends) is an extension for Chrome and Firefox that is quite easy to use. This easily tracks the keywords on the result page of Google. With the help of this tool, you can get to know the position of your website on the Google result page. It has either moved to the top, or bottom or has not changed in response to the specific keyword on the result page. The ranking movements are directly shown on the SERPs. Not only Google, but you can also track your searches on Yahoo as well as Bing. [SERPTrends Review]
---
Do you want your Google search ranking to be improved? SEO minion is here for you. It helps you to analyze your webpage and even keep an eye on your competitors. This tool proves to be an amazing analyzer of your blog posts for the keywords content, title, headings, and many more things. A number of daily tasks are performed by this extension and that too, for absolutely free. It provides an incredible Chrome extension to assist SEOs with their daily tasks whenever they make a Google search. [SEO Minion Review]
---
Checkbot, an auditor, is a browser extension that has the capability to improve and augment search engine optimization (SEO), speed as well as the security and reliability of a person's website, and many more functions. This extension does these functions by letting the user test more than thousands of pages for SEO, speed, and reliability. This results in saving time on manual testing, uncovering, and solving the problems and issues before they make it to a presentation. Checkbot does not let its users wait for days but rather presents them with immediate feedback. [Checkbot Review]
---
The web pages displayed by the search engine to the counter-response of the user are called search engine results pages (SERP). Google's SERP Counter is a chrome extension. It shows the ranking of the search results by adding a counter next to the search results. Google provides the search results which are positioned by SERP. This extension helps the user identify the position and locality of a website in the SERPs. This extension gives an authentic and explicit count by keeping the track of the former pages and the former count. [SERP Counter Review]
---
NoFollow is a tool that outlines links without or with the rel="nofollow" attribute. The NoFollow links aren't crawled by the search engines and are not found to impact the search engine authority, as a result of these, the SEOs can use this extension to find out whether the external sites are back lining to them with indexed or followed links. Usually, people use the NoFollow links on the WebPages which they don't want to be crawled and this extension would help users double-check their work and find out whether they have coded the links properly or not. [NoFollow Review]
---
See Other Social Media Marketing Tools: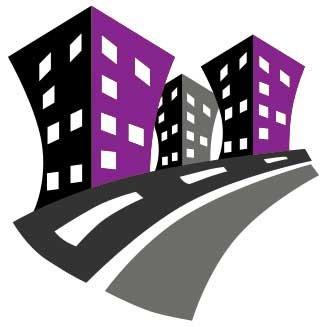 Behind SEMPlaza is a team of SEM specialists working hard to put together one of the best internet marketing tools directory. Additionally they offer free search engine marketing tips and strategies in all digital marketing fields: SEO, PPC advertising, social media marketing, email & push marketing, retail & affiliate marketing.

Posted on: October 13, 2019