Siteliner Review – Discover All Website's Quality Issues
---
What is Siteliner?
Siteliner is an SEO tool that can be used to explore your website and discover issues affecting your site's quality and search engine rankings. This tool can also help you find duplicate content, and broken links, and create an XML sitemap for your site that you can Submit to Google through the Search Console.
How To Use Siteliner? (Features)
Detailed Page Results: Siteliner offers specific results when analyzing a particular page.
Summary Information for the Entire Site: the results of the analysis of an entire site are offered as a summary.
Duplicate Content: with this tool, you can visualize all the duplicated pages of any given page of a website. As a result, you can avoid search engines' penalties for these matters.
Page Power: Siteliner detects the most prominent page of a website according to search engines. 
Broken Links: It detects any link that has been moved, changed, or no longer exists. When websites have broken links, they can deteriorate the user's experience and reduce search rankings. 
Internal Links In: It is common to add links that redirect users to any specific page. This strategy increases its importance of it. With Siteliner you can choose one specific page and check how many pages of the entire site contains links to the selected page.
Internal Links Out: you can see how many links on any selected page are redirecting to other pages of the website. 
External Links Out: it is possible to determine how many links of any selected page contain links to external sites.
Presentation of Cached Page: Siteliner keeps a cached version of the page that is used when it was scanned. As a result, you will be able to see any modification, if any, from the time the analysis was done.
Multiple types of Reports: there are 3 options of reports that include Site report, Current Table, and XML Site Map. 
Pros (Advantages)
Payment options through PayPal and credit cards.
The Premium Siteliner option allows checking up to 25,000 pages.
Siteliner is a service offered by the same creators of the plagiarism site Copyscape.
Cons (Disadvantages)
The Free option is limited to checking 250 pages of a website and 1 site can be checked only once every 30 days.
Sometimes the scanning can skip some pages. However, the final report detects it and informs it.
The "Current Table" report is only available in CSV format. 
How Does Siteliner Work? (Conclusion)
Siteliner took a step ahead to solve the problems that don't allow websites to rank well. It took the hidden way by analyzing links and associated issues. Despite that technical issues can be a little hard to handle, this platform makes it easy and understandable for any level of user.
How Much It Costs? (Pricing)
Siteliner has a free version. For Premium search, you need to purchase credits for which you have to pay $0.01. Each credit allows you to scan one page.
Try It Now!
---
Best Paid & Free Alternatives (Similar Tools)
Content Optimization Tools
Use artificial intelligence to create content for your blog, social media, website, and more. It's fast & easy.

Recommended by SEMPlaza as the Best Content Optimization Tool in 2023.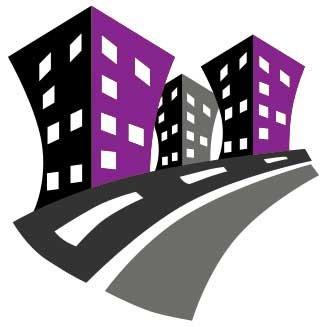 Behind SEMPlaza is a team of SEM specialists working hard to put together one of the best internet marketing tools directory. Additionally they offer free search engine marketing tips and strategies in all digital marketing fields: SEO, PPC advertising, social media marketing, email & push marketing, retail & affiliate marketing.

Posted on: December 15, 2019