What Are the Best Technical SEO Tools in 2023?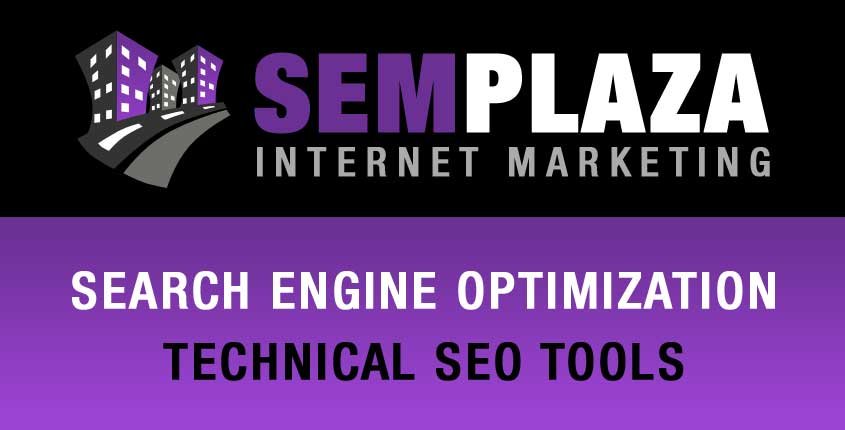 ---
Best Technical SEO Tools in 2023
You have good content on your site but you wonder why there is no traffic? There are only a few people visiting your site and they leave without even reading what you have to say. Well, there could be hundreds of different answers to these questions.
Some SEO issues may stop your website from ranking well. Maybe your text is too small and cannot be read, your website loads really slow or it does not load at all, your site looks bad on mobiles and tablets devices, etc. It's hard to tell, and impossible to guess.
The good thing is that there are many tools available that can audit your website to help you to analyze your website from the SEO perspective and tell you exactly what are the problems. Check the list below with the Best Technical SEO Tools and Website Issues Detectors.
Alternative SEO Issues Detectors [Overview]
Vote for your favorite website audit or SEO issues tool! The ranking below is based on real votes from internet marketers who tried the tools.
Ryte takes the success of websites very seriously. Due to that, it created a complete set of tools for website, content, and search success that helps you guarantee it happens. Through its strategies, it allows you to plan, optimize, and fix any error that might be stopping the success of any business site. Also, deep insight into keywords and their performance complement brilliantly all the strategies they suggest. As a website quality management platform Ryte allows you to improve all your metrics and indicators in just one site. You can improve visibility and search rank while keeping your visitors fully satisfied finding what they need to know about. [Ryte Review]
---
Google Search Console (formerly known as Google Webmaster Tools) helps you to optimize your website for the Google search engine. It will help you detect common on-site SEO issues, crawling and coverage issues of your website, and which pages are mobile-friendly and which are not. Here you can also see reports of your internal and external links, see traffic and keywords reports, and have access to different tools, and education.
It is critical to have a Google Search Console account for bloggers and people who use websites because it comes with multiple suggestions and data points to ensure that your blog is running smoothly. If you are an agency, using Google Search Console is the best way to monitor your client's SEO performance. [Google Search Console Review]
---
Bing Webmaster Tools is a tool that helps you optimize your website for the Bing search engine. By using it you get guidance with your SEO attempts, you can solve SEO mistakes, create deep links, get post metrics on your website pages, and have many other SEO benefits. It's good to keep a record of the accessibility of a website on Bing's SERP pages. Bing Webmaster Tools system users can now choose to display connections leading to either a domain or an external URL, and the latest function even promotes refinements such as looking by anchor text and keywords discovered on a web property-pointing website. [Bing Webmaster Tools Review]
---
The Mobile-Friendly Test tool by Google is used to test URLs. It is simple and easy to use the test only takes a minute or two. This tool ensures that your websites are mobile-friendly and responsive. Google Mobile-friendly test enables you to read access and navigate sites on your mobile devices. It is created to get an insight into the most popular searches. This tool also suggests ideas that can help you improve your site. Moreover, it will provide you with a screenshot of mobile usability problems and will suggest how to fix them. [Google Mobile-Friendly Test Review]
---
Google PageSpeed Insight is a tool that is beneficial for both development and management teams. It improves your performance, accessibility, and the experience of users. It offers optimization suggestions and carefully analyzes your site's performance. Page speed insights provide you with a score that gives you an idea about the performance of your site. It helps your page to load faster and this will increase your conversion rates. Bounce rates are reduced. Moreover, it will provide you insight into all the web pages and blogs, etc. Google Pagespeed has you covered; it will test your site with other mobile platforms and provides you with a detailed report on your site's performance. [Google PageSpeed Insights Review]
---
Google Rich Results Test is a testing tool that focuses on structured data types that generate rich results in SERP. This will enable you to test all the data sources on your pages that including microdata and JSON-LD. It provides you with an authentic version of your page's appearance. This tool improves the structured data on your content. Currently, this tool supports tests for movies, courses, recipes, etc. You just have to open the testing tool and enter the URL. If there will be any issues, the tool will highlight them and suggest improvements. [Google Rich Results Test Review]
---
Google Structured Data Testing Tool is used to check your pages and helps to identify issues regarding your structured data and suggests how to fix them. The tool will provide you with an insight into the page's data that is visible on search engines. The Structured Data Testing Tool is essential because it will prevent Google from reading the markup. It will also resolve the issues with the site's schema markup. This tool will detect all the errors and it will generate your result sample view based on your data. [Google Structured Data Testing Tool Review]
---
Varvy is an online free SEO tool that aids you in viewing your website's ranking and performance. It gives a benchmark ranking and analysis of how your content stacks against the competitors. It uses guidelines by Google to perform search engine optimization on your content. This service includes a speed testing report to give you an overlook of your efficiency. Further, it provides on-page SEO and mobile optimization reports to give your online presence a boost. Varvy's founder Patrick Sexton breaks down the elements of SEO that make your website rank higher like speed, schema markup, AMP, and HTTP header. Primarily, there are three main tools offered by Varvy that are SEO Analyzer Tool, Speed Test Report, and Mobile-Friendly Test. [Varvy Review]
---
Google Tag Manager works in conjunction with Google Analytics and lets you collect more data. Tags are code snippets that are added to a website to retrieve and send data to third parties. Google Tag Manager is an excellent tool for marketing and analytics teams that empowers them to execute and handle a broad range of monitoring scripts. Google Tag Manager is good for fundamental and moderate tagging. The Google Tag Manager is used to gather all the tags that are placed on the source page and pulls them all into one key location and then those tags are deployed accordingly. With GTM, tags can be added, edited, and disabled without touching the source code. [Google Tag Manager Review]
---
SEOlyzer is an acronym for the Search Engine Optimization Analyzer. It is an easy-to-use tool with the ability to analyze keyword density, word phrases, Google PageRank checking, and many more features. Their daily work includes analyzing millions of bits of data. This tool ensures that our important data is saved, secured and private. This tool allows you to visualize and examine the log activity of your site. It provides you an opportunity to analyze and examine your website with at least 42 different measurements. Moreover, it is installed easily. [SEOlyzer Review]
---
When it comes to internet marketing, a fast-loaded website seems truly important. DareBoost is a platform that can test and analyze a website's performance and can help you find out if your website is fast-loading or not. It also helps to detect the issues and the areas where fast remedial actions are needed. It can help you boost your website's SEO and ensure more online visibility. When the concern is about the website's performance it is slicing and dicing the metrics and indicators to let you show the cause of your website's slow movement. [DareBoost Review]
---
Today, almost all businesses and trading are taking place online. So, the competition is immense and in order for a marketer to be successful, the need for a great website is a necessity and this is where the role of Hexometer comes in. This is a very efficient tool for increasing the current functionalities of a website by covering different aspects of website functionality like security, performance, etc. as well as providing a smooth user experience. The tool is based on the technology Hexometer™ and the way it works is by periodically scanning the website, analyzing the condition of a marketer's digital assets, and highlighting room for improvement. [Hexometer Review]
---
Ghost Inspector is a very impressive and intricately developed tool used to test your website. This is an intelligently developed software used to find out and detect bugs in your website. Ghost Inspector helps you to be fully confident about your website before you can make it public. Through this tool, you can make sure that your clients are not the first ones to find out about the problems on your website. The best thing about this tool is that it does not require any kind of experienced manpower and any layman can easily use this. [Ghost Inspector Review]
---
BrowserStack is an online website and app testing tool that offers great efficiency, speed, and reliability. Moreover, this tool offers its testing services on more than 2000+ devices. This means that browser stack offers you a very comprehensive web development environment. BrowserStack is a paid product but it offers a free trial as well so that you can get well acquainted with its working environment and easily decide whether to buy its services or not. BrowserStack has more than 25,000 global customers and several companies use this tool to optimize their websites. In addition to this, it offers several benefits to its users. [BrowserStack Review]
---
WebPageTest helps you run a free website test from any location all around the globe using real browsers and some real consumer connection speeds. You can run many simple tests and many advanced testing options including multi-step transactions, content blocking, video capture, and many more. Just by adding the desired URL, you will find many diagnostic tests, this information is composed of waterfall charts and many other comprehensive diagnostic techniques. These diagnostics also include page speed optimization checks and other various improvements. The results are provided in a very high-speed, smooth, and unhindered manner. [WebPageTest Review]
---
Website Penalty Indicator is an online tool that is capable of detecting any penalty imposed on a website. The tool was developed by FE International in partnership with Hit Reach. Google updates its system regularly and in this way, some specific types of websites are under-ranked and they do not show on google's top ranks. In this way, the users are acquainted with the trends that are followed by the Google Search engine, and therefore, they can make related changes to their websites for future Google updates. For the customers who totally depend on the search bar for the proper running of their business, the Website Penalty Indicator is a highly required tool. [Website Penalty Indicator Review]
---
Today in the technological world, most businesses and trade are being carried out online, which is also referred to as eCommerce. This has revolutionized the trading methods and simultaneously has also given rise to immense competition among global marketers. In such times, the quality and presentation of one's online forum are extremely critical and need to be well optimized. This is the reason that Broken Link Checker is one of the best tools for this purpose. It recognizes the dead links in the HTML code of the website, not only that it also highlights the exact point where the dead links are in the code. It is for these reasons that it is considered one of the best tools for enhancing website quality and functionality. [Broken Link Checker Review]
---
See Other Search Engine Optimization Tools:
---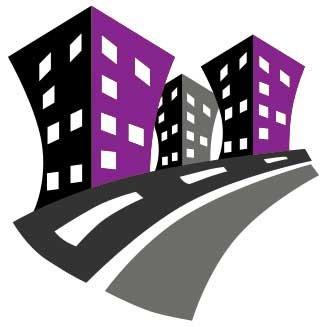 Behind SEMPlaza is a team of SEM specialists working hard to put together one of the best internet marketing tools directory. Additionally they offer free search engine marketing tips and strategies in all digital marketing fields: SEO, PPC advertising, social media marketing, email & push marketing, retail & affiliate marketing.

Posted on: June 8, 2019