Hexometer Review – Discover New Growth Opportunities for Your Website
---
What is Hexometer?
Hexometer is an SEO tool that works in real-time to suggest growth opportunities and detect anomalies in your website performance before they make you lose money. The tool is mainly designed for eCommerce businesses to monitor and optimize their performance but it can monitor any type of website.
How To Use Hexometer? (Features)
Page Analyzer – If marketers want to enhance website functionality and ranking, they need to make sure the average size of their website is around 2-4 MB and images being used on the website shouldn't cross 200 KB. However, with Hexometer, users no longer need to check things themselves as the tool itself points out these issues.
Broken Link Detection – Broken links refer to either insecure hyperlinks in code or those that don't lead to any website, in other words, dead. Broken links disrupt the smooth user experience and also lower the ranking and reputation of the website, which Hexometer detects and aims to prevent.
Tech Stack Checker – One of the best things that a marketer should know about their website is the technology being used. This tool, during analysis, checks for around 60+ stack types like a coding language, databases, frameworks, CMS, etc. Moreover, one can also see which tech stacks are on the top and convenient to use.
SSL Checker – The SSL certificate makes sure whether the information your website is sending and receiving is encrypted or not. It is the backbone of a secure internet. The Hexometer has an SSL checker that checks whether the website has an SSL certificate and also shows which data is publicly accessible and insecure.FAQ Section – The tool also has a FAQ section on its website in which most of the questions regarding the technology are listed, making it convenient for new users.
Pros (Advantages)
Security – It makes sure that the communication happening on the website is completely secure and immune to cyber-attacks.
Good UI – Hexometer has an interactive interface and aims to provide a smooth user experience.
Detailed Reports – The reports are extremely detailed covering almost 2800+ data points hence ensuring coverage better than most tools used for the same purpose.
Cons (Disadvantages)
Technical Features – Hexometer uses a wide range of features that are very unique and quite technological. In order to attain full benefit, the users must have great knowledge of these features which are quite technical.
Uncommon Features – A lot of the features of the Hexometer are very different from what the general public has no idea about, hence making it difficult to make full use of the opportunity.
Time Consuming – Due to the often large number of features being checked, a lot of time can be consumed in making sure each one is satisfied.
How Does Hexometer Work? (Conclusion)
Hexometer provides its users with great insight on how they can increase their influence in the global market by modifying the minimal issues and ensuring overall performance. It covers a wide range of unique features and ensures the quality of the website within decent packages.
How Much It Costs? (Pricing)
Try It Now!
---
Best Paid & Free Alternatives (Similar Tools)
Use artificial intelligence to create content for your blog, social media, website, and more. It's fast & easy.

Recommended by SEMPlaza as the Best Content Optimization Tool in 2023.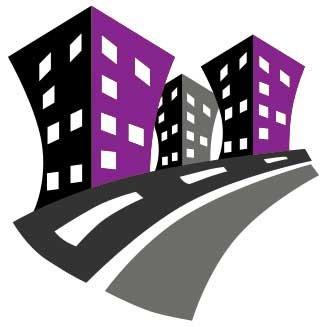 Behind SEMPlaza is a team of SEM specialists working hard to put together one of the best internet marketing tools directory. Additionally they offer free search engine marketing tips and strategies in all digital marketing fields: SEO, PPC advertising, social media marketing, email & push marketing, retail & affiliate marketing.

Posted on: May 30, 2020