WebPageTest Review – Professional & Free Website Performance Testing
---
What is WebPageTest?
WebPageTest is a tool for website performance and optimization testing. It allows you to run a free website speed test from around the globe using real browsers at consumer connection speeds with detailed optimization recommendations.
How To Use WebPageTest? (Features)
Simple Testing – Simple testing features available on this tool can be used to find the behavior of a particular web URL on different kinds of mobile devices and different PCs. This test may show results in several speed diagnostic tests.
Visual Comparison – This is a highly praised feature of the Webpagetest. It enables its users to find out a visual comparison between multiple web pages. Its interface has an option for multiple URLs and by adding multiple URLs, you will be able to compare them against each other. In this way, it helps the user to bring multiple improvements to that particular website.
Trace Route – By entering the Host Name or IP Address of a server, you will be able to find out the location of that server, This process runs in 3 steps, and each step helps you to get closer to the parent server. In general, you will be able to Trace the location of the main server.
Test History – Unlike any other tool like this, Webpagetest helps out its users with an additional feature. The test history gives you a well-defined history of all the Webpagetest from your device. This gives you a table that includes a column for date and time, a column for the testing location, and a third one for the URLs you have tested.
Pros (Advantages)
Free testing – Webpagetest offers a comprehensive testing service without any cost. You just have to go to the website and add the name of a URL to test it.
Simplicity – It is not very complicated to use this tool. A person with a very basic knowledge of computers can use this tool to test any website.
Advanced Settings – Advanced setting option is available for any kind of alteration you want to add up in your tester.
Cons (Disadvantages)
Website Design – The website is not impressive and a person does not stay for long on this website, just because it looks way too crowded.
Confusing – This online tool can sometimes turn out to be very complicated. There is just too much content on the website, it looks so overwhelming.
Doesn't Explain Much – This tool is capable of doing many things and has a lot of features, but understanding all these features looks very difficult because the website is so much more complicated.
How Does WebPageTest Work? (Conclusion)
WebPageTest is one of the most comprehensive yet free tools available online. By using this tool, one can find useful information about a website just with the help of a URL. The interface of this tool is not the most appealing one but it is one of the most functional tools available online.
How Much It Costs? (Pricing)
This is a free tool.
Try It Now!
---
Best Paid & Free Alternatives (Similar Tools)
Use artificial intelligence to create content for your blog, social media, website, and more. It's fast & easy.

Recommended by SEMPlaza as the Best Content Optimization Tool in 2023.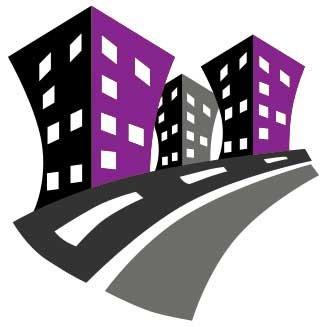 Behind SEMPlaza is a team of SEM specialists working hard to put together one of the best internet marketing tools directory. Additionally they offer free search engine marketing tips and strategies in all digital marketing fields: SEO, PPC advertising, social media marketing, email & push marketing, retail & affiliate marketing.

Posted on: May 30, 2020