What Are the Best SEO A/B Testing Tools in 2023?
---
Best SEO A/B Testing Tools in 2023
When you are doing SEO for your website you can see the performance of your efforts. But how do you know the result could not be a lot better than the one you achieved? Well, doing A/B testing on your SEO tasks could show you what are the things that work the best for your website.
Here is a list of tools to help you do A/B SEO testing for the changes you do on your website to help you understand what works better for it.
Alternative SEO A/B Testing Tools [Overview]
Vote for your favorite A/B testing tool! The ranking below is based on real votes from internet marketers who tried the tools.
---
RankScience is an automated SEO tool. It chose to work exclusively on analyzing A/B tests because it considered this approach the most effective to achieve the best SEO rankings and beat the quick changes in Google´s algorithms. Many results they obtain on a daily basis confirm it because its clients improve the visitor´s ranking in high percentages. Besides performing those A/B tests, the platform offers data-driven recommendations. They include deep analysis that may allow you to execute all the necessary changes to improve your SEO strategy. Moreover, it may cover all the details that may affect your website. [RankScience Review]
---
Distilled ODN is an Optimization Delivery Network. It makes it possible to optimize the performance of any website by applying A/B tests. But it goes beyond simple tests by adding specialized mathematics analysis that considers multiple factors to determine the results. Moreover, it offers a talented group of consultants with previous experience in its sister marketing company. They can get deeper insights with a high level of assertiveness. More importantly, the architecture of the platform offers a high level of speed and security which allows running multiple tests without the risk of failures or delays. [Distilled ODN Review]
---
SEO Scout, previously known as A/B Rankings, is a split-testing tool to improve SEO rankings. Although it initially centers its attention on A/B tests, it goes beyond providing useful and complementary tools to improve even ranking results. Among them, keyword tools allow you to research, rank and fix many issues that might be affecting your ranking. Also, by applying Artificial Intelligence and Machine Learning technology to its tool, this platform exceeds many other platforms available in the SEO optimization market. Most noteworthy is that you can conduct A/B tests on every element of your website. [SEO Scout Review]
---
RankSense is an SEO automation platform that seeks to optimize the costs, time, and efforts you invest to achieve such optimization. Its innovative approach to Agile SEO allows website owners to apply smart and proven recommendations. More importantly, the implementation process through Cloudflare CDN is faster because it doesn´t require any coding or rely on IT consultants. Besides, it pulls information and analyzes it in real-time which allows you to correct critical issues even before they impact negatively on your site.  All these features eliminate the guesswork and speed up the positioning results. As a result, ROI becomes more predictable and budgets can be handled in a more realistic way. [RankSense Review]
---
ClickFlow is an SEO platform that offers smart tools to help you grow your traffic. It starts by running tests to measure how effective your site is. It offers the additional advantage of making it faster due to its grouping feature that allows testing several URLs at once. In addition, it measures its impact by showing you the increase in your revenue. Also, it offers advanced reporting features and a notification system to help you through the process. Overall, it centers its attention on e-commerce sites because it is oriented to increase SEO along with revenue. [ClickFlow Review]
---
See Other Search Engine Optimization Tools:
---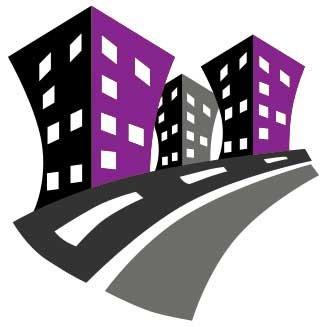 Behind SEMPlaza is a team of SEM specialists working hard to put together one of the best internet marketing tools directory. Additionally they offer free search engine marketing tips and strategies in all digital marketing fields: SEO, PPC advertising, social media marketing, email & push marketing, retail & affiliate marketing.

Posted on: February 23, 2020