What Are the Best Keywords Rank Tracker Tools for SERP in 2023?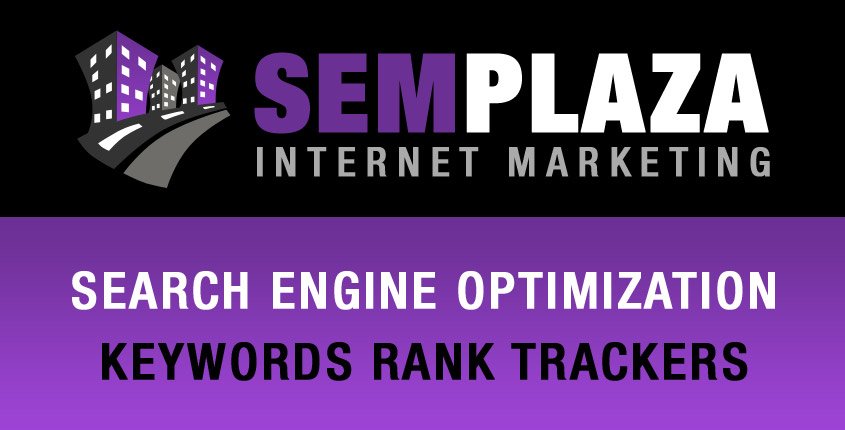 ---
Best Keyword Rank Tracker Tools in 2023
Measuring your SEO performance may reveal interesting things. Your traffic is the blood of your online business. If no one comes to your website, no one will ever become your customer. Sometimes, the keywords you chose to optimize your websites for are too competitive, or no one is looking for them.
When you have the right keywords, it's important to monitor them regularly and find out how your website ranks for those keywords. There are several tools that can help you with this, and we created a list with some of them for you.
Alternative Keyword SERP Rank Trackers [Overview]
Vote for your favorite SERP keyword rank tracker tool! The ranking below is based on real votes from internet marketers who tried the tools.
Keyword SERP Rank Trackers
Offering accurate results that are well organized and easy to understand by anyone, ProRank Tracker is considered an authority among other rank tracking tools. It is a tool that gives you an advantage over your competition by being well informed of your SEO ranking on all your websites.
Currently, more than 60,000 businesses are using their services for effective search engine optimization and search engine marketing.
When you have your business online your biggest concern is customer traffic. You would like the site to be one of the first few links on the customers' web surf, which is where ProRank Tracker helps you out. It is a tool that lets you track the positions of your keywords, and gives you different recommendations for the keywords.
This tool sends you reports of the position of your search engine and also tracks its rank. [ProRank Tracker Review]
---
In any online business, there is a need to optimize your website according to maximum search engines, to help out 'Online Web Ranking' provides its services. Advanced Web Ranking works based upon keyword ranking and with that, it provides many more services to optimize your website. These services include link building, competitor analysis, link management, keyword optimization, and performance reporting.
It has been offering its services for more than 15 years and currently provides its services to more than 350 businesses. With 24,000 active users spread over 170 countries, the Advanced Web Ranking tool is helping businesses grow bringing customer traffic to them. [Advanced Web Ranking Review]
---
AccuRanker is a software that provides over 20,000 customers with the world's most accurate rank-tracker. AccuRanker can combine in-depth analytics with a powerful infrastructure that can take the guesswork out of the picture with up-to-date and accurate data, faster than any other similar platform.
The cloud-based software makes it possible to get amazing insights on keyword performance for desktop and mobile with Google or Bing, without thinking about going global or local. AccuRanker puts the user in a position of control and gives agility in a competitive online marketplace.
At the present, AccuRanker has developed into the most trusted rank tracker by offering both high-performance and competitive pricing. [AccuRanker Review]
---
Getting customer traffic for your website is not an easy task, you need help since you cannot just go through all the pages of Google, Bing, Yahoo, etc. as it would take too much time. An easier solution would be using Authority Labs in order to carry out the searches and rank your website for you.
Authority Labs is the perfect tool that ranks your website for all the devices without you needing to download it. It offers its services to all businesses, big or small, matching their requirements according to their needs. This tool is the perfect combination of all the tools to optimize your website. [Authority Labs Tracker Review]
---
SerpBook is a budget-friendly elementary tool that helps you track your keyword rankings, created to make the entire process extremely convenient. This tool offers keyword rankings across multiple search engine platforms including Google, Bing, Yahoo, YouTube, and Google maps.
This SEO tool allows you to add multiple keywords while providing you with a thorough report on what keywords may help your website's rank to increase. The users of this tool are notified immediately of their website ranking as well as the rankings of their competitors. You can share all the data available to you on this tool with your clients and other involved personnel easily and efficiently. [SerpBook Review]
---
Microsite Masters focused its efforts on analyzing and tracking the rank of keywords. Without a doubt, it is a crucial factor to consider for SEO matters. When you plan a marketing strategy, tracking results allow you to make the necessary adjustments to make sure you follow the right path with your potential customers. But tracking and ranking are not only about getting numbers. That is why Microsite Masters developed an intelligent and advanced system that determines campaign efficiency. Also, it offers an easy-to-use board that contains a synthesis of huge amounts of data in just one snapshot. [Microsite Masters Review]
---
RankSonic is a platform focused on monitoring and analyzing web traffic and rankings. It was developed for professional marketers. Due to that, it offers advanced features that allow them to conduct searches and compare competitors' activities in just a few seconds. The accuracy of the results and the clarity of the reports made this tool a favorite among many professionals. Since it allows local and global analysis and rankings, it can be used to attend to all types of businesses. Some of its most important features include the Top Analyzer. The Site Auditor, and the Competitors' Inspector. All of them dig deep into the performance of the site to obtain valuable data. [RankSonic Review]
---
Serpfox is one of the most accurate ranking tools available in the market. Due to its presence for a long time, it developed a powerful and accurate set of tools that allow you to rank and research your keywords. First of all. It is very fast to the point of obtaining the results in a few seconds. At the same time, it allows you to generate great reports that ease the user's analysis. Also, the interface is very friendly and easy to use. This simplicity is also extended to notification services that provide you with the information you need anytime you schedule it. It is a great platform for beginners and those with advanced needs for accurate, fast, and precise results. [SERPFox Review]
---
SERPs tool goes straight to track rankings. It doesn't pretend to be an all-in-one SEO solution and its services are specifically oriented to only track ranks. SERPs does it in several ways by using a bulk checker keyword tagging for specific segments, and index charts. All the other services were developed to allow marketers to send a report to their clients. It can search in multiple languages and local and worldwide locations. Also, the rankings can be generated on a daily basis and the results reach up to 250 places. Since it allows you to set accounts to multiple users, marketing teams or some types of businesses can collaborate easily. [SERPs Review]
---
Rankaware is an SEO tool focused on monitoring and checking keywords on Google, Bing, and Yahoo browsers. They use Intelligent Self-Learning Technology to assure the most accurate results. Also, the platform is very easy to use with excellent design and interface. Due to its competitive price, there is no excuse for any type of business not to have a monitoring tool like this. When marketers use it, they can find an excellent ally to present reports to their clients. These reports are intuitive and easily customizable. This tool is very useful for both businesses and marketers. [RankAware Review]
---
Rankinity allows you to track the performance and visibility of the keywords included in your website. And you can do the same thing with your competitors. Thus, you obtain a complete SEO analysis to help you optimize your marketing strategies. All the analyses can be checked with numbers and infographics which make them easier to understand. You can work simultaneously with collaborators from your team and your clients too.
Since it was developed with progressive web app technology, you can use the platform on any device including mobile phones, tablets, and desktops. Overall, it is a very flexible platform because you can set and automate different intervals of time to conduct the keyword rankings, choose among global or local searches, search in different browsers, and focus your attention on groups or single keywords. [Rankinity Review]
---
Seopoz is a web platform that monitors and tracks keyword ranks by connecting to Google Search Console API. All its KPIs are gathered in one dashboard that contains visual representations of all the indicators. Moreover, the progress of the campaign can be followed by daily, weekly, and monthly reports. Besides the reports are easily customized to allow you to prepare and handle the data on your own terms. Overall, it is a very simple but powerful tool that allows you to get quick and easy-to-understand reports for crucial elements of SEO campaigns. Despite being limited to Google searcher, it covers all the regions that this browser includes. Therefore, it reaches an important zone of the digital world. [SeoPoz Review]
---
Unamo SEO is one of the few all-in-one complete SEO platforms. This was formerly known as Positionly. It encompasses all the tools customers need to fulfill their SEO requirements. The vendor confirms that by using Unamo, the client can direct all the resources and pivot them in real-time based on precise data. Unamo SEO makes sure to keep an eye on the competitors and pour in all the keywords and the SEO techniques the competitor uses. Unamo gives its users a well-defined insight into how to use data and get the related results efficiently. [Unamo SEO Review]
---
SEOmonitor is a tool based on a very different and unique concept. A person sees several ads about all the companies that can offer you the best SEO services for your online businesses. But have you ever landed your eyes upon a company that aims at providing you with everything that you need to promote and establish your SEO company? SEOmonitor aims at providing all kinds of services to SEO companies to improve their standards and increase the number of their clients. Moreover, it gives all kinds of market trends to make its users well acquainted with their customer's requirements. [SEOmonitor Review]
---
WebCEO is one of the most unique and prestigious SEO agency development and control tools available in the market. Like any other SEO help tool, WebCEO gives all the features that a new SEO agency needs to develop its perfect foundation. With the help of WebCEO, you will be able to unlock the door to unlimited SEO development tools. In addition to this, WebCEO offers a 14-day free trial that helps its clients to get well acquainted with all its functions and tools. Not only does it help the company or agency to develop its infrastructure, but it also helps it maintain its balance. [WebCEO Review]
---
See Other Search Engine Optimization Tools:
---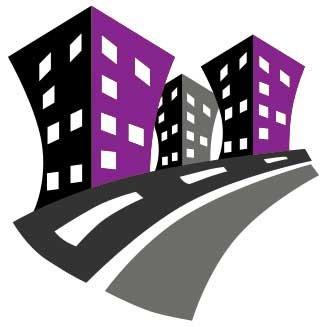 Behind SEMPlaza is a team of SEM specialists working hard to put together one of the best internet marketing tools directory. Additionally they offer free search engine marketing tips and strategies in all digital marketing fields: SEO, PPC advertising, social media marketing, email & push marketing, retail & affiliate marketing.

Posted on: May 24, 2019