Analyze AcademicHelp Review – Affordable Editing and Proofreading Service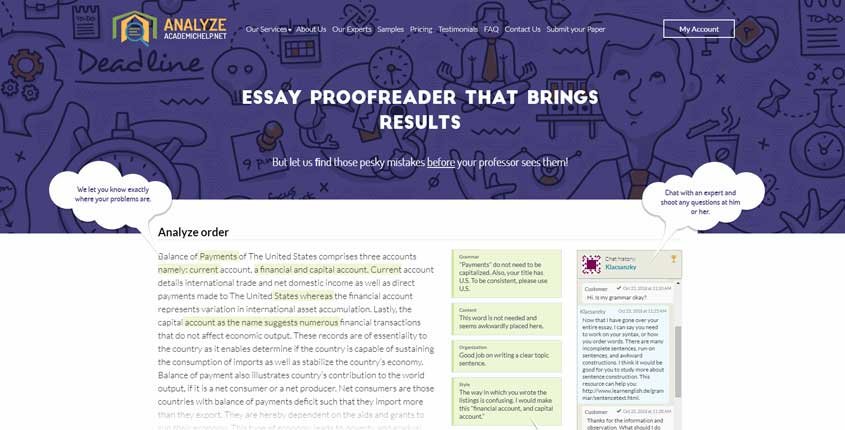 ---
What is Analyze AcademicHelp?
Analyze AcademicHelp is an affordable editing and proofreading service that can improve the quality of your writing. This includes checking for errors in grammar, punctuation, style, organization, citations, and content consistency.
How To Use Analyze AcademicHelp? (Features)
Dexterous Experts – It assures that the experts working at the company to run the services for it are very experienced and talented. Although only two main experts are mentioned on the website, however, they affirm that several other freelance experts work with them.
Affordable Services – AcademicHelp offers very affordable and inexpensive proofreading services to its users. They assure that their services are far cheaper than a personal writing expert. This means that it takes good care of the pockets of students. Therefore, it tends to offer its proofreading services at a cheaper rate
Unlimited Revisions – It tends to be very generous when it comes to the number of revisions you can make to your document. This means that if you are not quite satisfied with the proofreading then you can do it for as long as you want. Providing good customer satisfaction is something that AcademicHelp aims for. 
A Decent Website – They have a very interesting and helpful website which itself explains a lot about the services that this company offers. Overall, the design of this website is a little overwhelming, but it tends to explain all about the offers and services provided.
Pros (Advantages)
What to work on – The experts at the AcademicHelp headquarters help you understand the faults and the things you are missing in your perfect assignment.
All the revisions at the same cost – All revisions are offered at the same initial cost and charge no more than the initial payment.
Grade Guessing – AcademicHelp proofreads your document and provides some predicted results by measuring your grammar, style, content, and research scores.
Cons (Disadvantages)
Confusing Refund Criteria – The refund criteria for this service are quite confusing and have no definite terms and conditions.
The analysis is very basic – The analysis procedure of this tool is quite basic and can miss a lot of mistakes and revisions in the document.
Ambiguity about Experts – There are two main experts mentioned out of which only one has a LinkedIn account, so how can one be sure about the other one?
How Does Analyze AcademicHelp Work? (Conclusion)
Overall, the use of AcademicHelp will help you finish a lot of ambiguities from your content and the proofreading is quite good following the money. AcademicHelp can help you improve the content of your website, making it easy to read for your users and optimizing it for search engines.
How Much It Costs? (Pricing)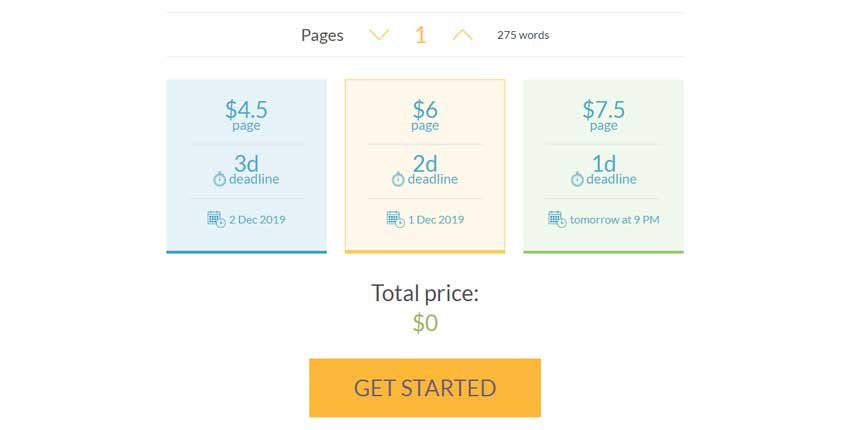 Try It Now!
---
Best Paid & Free Alternatives (Similar Tools)
Content Optimization Tools
Use artificial intelligence to create content for your blog, social media, website, and more. It's fast & easy.

Recommended by SEMPlaza as the Best Content Optimization Tool in 2023.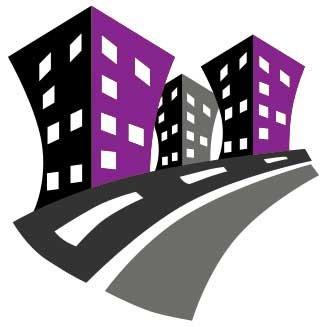 Behind SEMPlaza is a team of SEM specialists working hard to put together one of the best internet marketing tools directory. Additionally they offer free search engine marketing tips and strategies in all digital marketing fields: SEO, PPC advertising, social media marketing, email & push marketing, retail & affiliate marketing.

Posted on: December 15, 2019