SEMRush Review – The Best Tool In 2023 For Website SEO?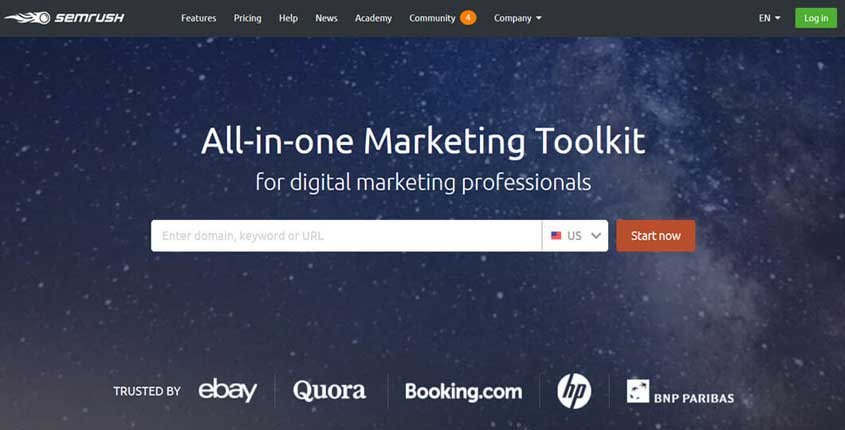 ---
What is SEMRush?
SEMrush is a software as a service (SaaS) that provides intelligence data including website traffic information, backlink analysis, keywords projected AdWords spend, site audit, topic research, lead generation, and other SEO-related data.
How To Use SEMRush? (Features)
Organic & Advertising Research – See your competitors' organic and paid keywords. Analyze display ads.
Keywords Research – Discover the best keywords to use on your website and inside your paid advertising campaigns. Find which keywords are less competitive. Get millions of new keywords and keyword phrases ideas.
Keywords Tracking – Track the position of all your keywords in search engine results pages (SERP).
Backlinks – Deep analysis of your backlinks and your competitor's backlinks. Find new backlinks opportunities. Discover all the backlinks that may be dangerous and clean up your backlink profile.
Domains Comparisons – Compare two different domains side-by-side to analyze the differences.
Website Audit – Have an SEO analysis of your website to figure out the issues and track the optimization progress while fixing them.
SEO Checker – Analyze if your website is following the Google guidelines and discover potential issues that may affect the performance of your website and your rankings in search engines.
Traffic – See insights into any website traffic and the source of that traffic.
Content Analyzer – Analyze the performance of the content from your website and do comparisons.
Track Social Media – Develop and track a strategy for your social media accounts. Post new content to all of your social accounts and make use of an automation process. Analyze the performance of your social media content.
Brand Monitoring – Monitor the reputation of your brand and discover new ways to increase it.
Pros (Advantages)
All-in-One toolkit – There is no need for too many other SEO tools if you use SEMRush.
Easy to use – Even though the number of features is so big the platform is very user-friendly. Everything is well organized and things are easy to find and understand.
Very fast – The whole platform works very fast and reports are showing in seconds.
Cons (Disadvantages)
No 24/7 support – Unfortunately there is no 24/7 support offered by SEMRush and if you live in a different country it may be difficult to get in touch with them because of the time zone difference.
Too much data – Some of the data available inside the reports is not useful.
Expensive – A little bit pricey for individuals using it for their own website. If you are an agency offering SEO services this tool worth every penny.
How Does SEMRush Work? (Conclusion)
SEMRush is covering most of the SEO needs of a marketer. Even if the cost of the service is not very affordable for individuals, an SEO tool like this may be one of the best investments you can do in the long run. Just make sure your website is prepared and you have the time to use it. If your website is new or still in the design phase maybe it is not the perfect time to start your subscription.
Frequently Asked Questions (FAQ)
What is Semrush used for?
Semrush is an All-in-One SEO Platform that can be used for almost everything SEO-related: website analysis, keyword research and tracking, backlinks analysis and link building, traffic estimating, etc.
How difficult is it to use SEMRush?
Using this service is not difficult at all. The interface works fast and is very user-friendly.
Where can I learn to use SEMRush?
Learning to use SEMRush is a bit time-consuming because of the high number of features. SEMrush has a blog that contains several informative articles on how you can use their tools. Additionally, there are a large number of webinars available.
The SEMRush Academy is a place where you can follow some online lessons and pass an exam to get a certification in SEO.
Where does SEMRush get its data?
SEMRush gets the data for its analytics reports from Google.
Are SEMRush reports accurate?
Yes. Since most of the data is taken directly from search engines the reports presented are very accurate.
The SEMRush sensor is a tool that one can use to track Google's SERPs volatility. By using it you can easily figure out if there are any changes to the search algorithm.
Semrush Ranking is a ranking system based on the estimated monthly traffic received by websites from organic searches. It works like a top. The bigger the traffic is the lower the rank number is.
The SEMRush sensor is a tool that one can use to track Google's SERPs volatility. By using it you can easily figure out if there are any changes to the search algorithm.
What is Traffic Cost in Semrush?
Traffic Cost is an estimate of how much your website's traffic is worth.
You just need to insert the URL of the website you want to check and Semrush does the rest. The platform is well organized into multiple sections, so you can analyze only the SEO aspects you are interested in, without having to look through every single report and metric.
How much does Semrush cost?
Semrush has three monthly subscription plans with the price varying from $99.95 to $399.95. Based on the plan you choose you have access to different features and certain limits can vary.
How to use Semrush tool for free?
Semrush allows you to create a free account for a period of time, but access to all the data and all the tools inside the platform is limited.
Is Semrush the best SEO tool?
Some consider Semrush as the best one, but there are others who prefer a cheaper alternative offering similar features. Quality costs money.
Does Semrush API worth it?
If the API helps you build a profitable marketing strategy is worth it. Otherwise, it's quite expensive.
What is the best alternative to Semrush?
There are many All-in-one SEO tools available on the market. The most popular ones are reviewed inside our directory.
How Much It Costs? (Pricing)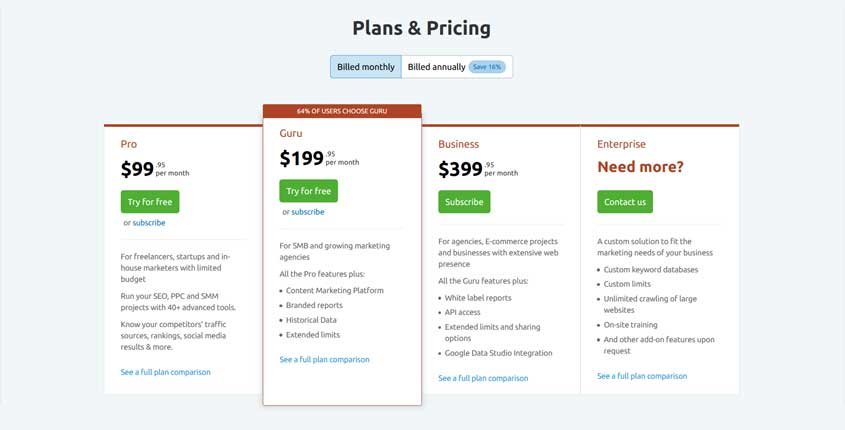 Try It Now!
---
Best Paid & Free Alternatives (Similar Tools)
Use artificial intelligence to create content for your blog, social media, website, and more. It's fast & easy.

Recommended by SEMPlaza as the Best Content Optimization Tool in 2023.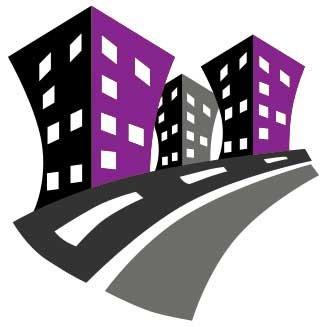 Behind SEMPlaza is a team of SEM specialists working hard to put together one of the best internet marketing tools directory. Additionally they offer free search engine marketing tips and strategies in all digital marketing fields: SEO, PPC advertising, social media marketing, email & push marketing, retail & affiliate marketing.

Posted on: November 22, 2019