ScrapeBox Review – A Powerful and Popular SEO Tool
---
What is ScrapeBox?
Scrapebox is a powerful and popular SEO tool used by SEO companies and freelancers from all over the world, to harvest thousands of URLs from over 30 search engines, harvest keywords to produce long-tail ones, and many other useful SEO tasks.
How To Use ScrapeBox? (Features)
Search Engine Harvester – This feature is used to harvest millions of links from over 30 search engines such as yahoo, bing, and google. And this all happens in just a few seconds with the strong and powerful yet trainable URL harvester. This feature makes this tool even more functional.
Keyword Harvester – Keyword harvester is another special feature that Scrapebox offers. ScrapeBox has a very strong keyword harvester. This keyword harvester produces thousands and thousands of different kinds of keywords. These include all kinds of keywords, for example, long-tail keywords and other single base keywords as well.
Proxy Harvester – ScrapeBox offers this essential feature to ensure that the users feel secure while using Scrapebox for their websites. Proxy harvester offers thousands of different proxies so that the user can hide their identity while the development of a particular website.
Comment Poster – This is an automated feature of Scrapebox. By using this feature, you can easily leave backlinks in the comments section of all the web portals you visit. In addition to this, the desired anchor text is also left. This feature helps to gather web traffic on a particular website and in this way the website is being optimized.
Pros (Advantages)
Link checker – You can easily scan many web pages to make sure that your backlinks exist and through this feature, you can monitor the amount of traffic gathered through backlinks.
Numerous Tools – You can add many features to this tool to make it suitable for your work environment.
Mass link building – This feature easily posts thousands of comments on the comment section of many websites. This makes it easy to gather web traffic.
Cons (Disadvantages)
Pricing – The pricing of Scrapebox looks quite shady because there is always some kind of a sale that reduces the monthly cost up to almost half of the price.
Website – Even though all the services looked pretty alluring, the website of Scrapebox is itself not quite well optimized.
Location Grading not Available – ScrapeBox does not explain much about any kind of location-specific SEO tools.
How Does ScrapeBox Work? (Conclusion)
The ScrapeBox offers many services all in one, this is what makes it stand out from the list of thousands of SEO tools. It almost looks like you have endless possibilities just by using a single tool. By improving its features by manifolds, this tool is considered a complete package for any SEO task.
How Much It Costs? (Pricing)
Try It Now!
---
Best Paid & Free Alternatives (Similar Tools)
Use artificial intelligence to create content for your blog, social media, website, and more. It's fast & easy.

Recommended by SEMPlaza as the Best Content Optimization Tool in 2023.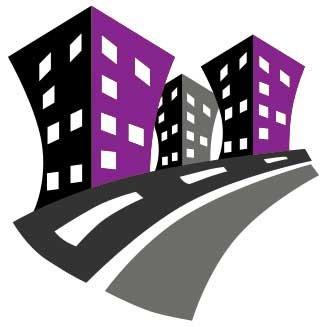 Behind SEMPlaza is a team of SEM specialists working hard to put together one of the best internet marketing tools directory. Additionally they offer free search engine marketing tips and strategies in all digital marketing fields: SEO, PPC advertising, social media marketing, email & push marketing, retail & affiliate marketing.

Posted on: May 10, 2020