Rank Ranger Review – All-in-one Professional SEO Software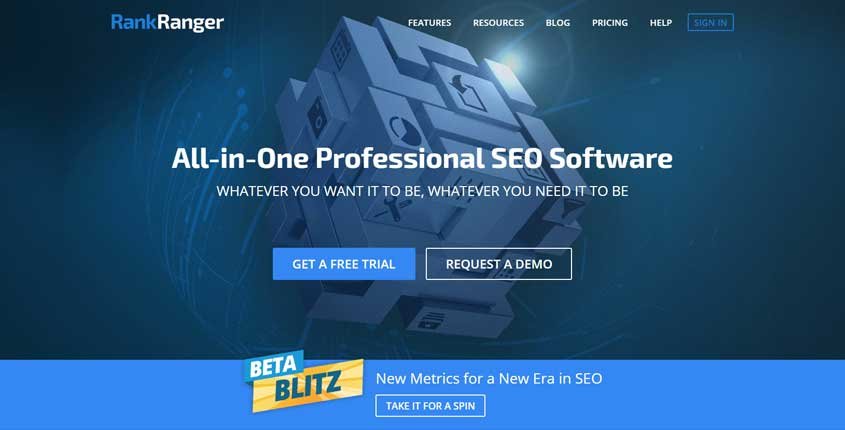 ---
What is Rank Ranger?
Rank Ranger is an all-in-one professional SEO software designed to help you increase organic and paid traffic, analyze your competitors, and research keywords and backlink opportunities. It is also a great tool for market research.
How To Use Rank Ranger? (Features)
Custom Graphs and Widgets – The software allows you to make custom line or bar graphs, and pie or geographical charts of your choice.
Compare with Competitors – Rank Ranger helps you track your competitors' progress by isolating common keywords and monitoring their SERP changes, including changes to title and meta-descriptions. 
Keyword Filters – It lets you add as many filters as you want for your keyword search, to get more specific and need-based results.
We-Develop Program – The we-develop program helps the users get their specific requirements met. The Rank Ranger team will help you find the tools according to your SEO and marketing report needs. This tool also lets you choose the data specifications you need like keywords, search engines, competitors' links, etc. which will help keep the total cost to a minimum.
Keyword Tracking – It helps find the most suitable keywords for higher SEO ranking and keeps track of each respective keyword. It finds keywords by volume search and competitiveness. Also, it looks for web pages' keyword vulnerabilities and strengths, for you.
Pros (Advantages)
Assessment of Performance – Rank Ranger helps you assess the overall performance by updating the ranking data faster, comparatively.
Sharing of Data – The data that it provides can be shared very easily with partners.
Ease in Tracking – This tool also tracks the rankings by using zip codes and cities, thus making it easier to monitor local businesses.
Cons (Disadvantages)
Prior Experience – This is a tool more suitable for the marketing industry, though, for an unprofessional user, it can be quite complex to use as prior experience is required.
Limited Features – The keyword search tools are lacking in features that are readily available in other SEO software. For example, it does not have a backlink search and on-page reporting.
Limited Number of Words – The report SERP has a very limited number of words per campaign.
How Does Rank Ranger Work? (Conclusion)
Rank Ranger is perfect to get reports of local and competitor businesses as it provides a sharable format for meetings. This tool updates its data daily and can provide reports and graphs for it on a daily basis, helping its customers monitor their progress easily. Thus it is an overall pretty good software, that caters to all your basic SEO needs.
How Much It Costs? (Pricing)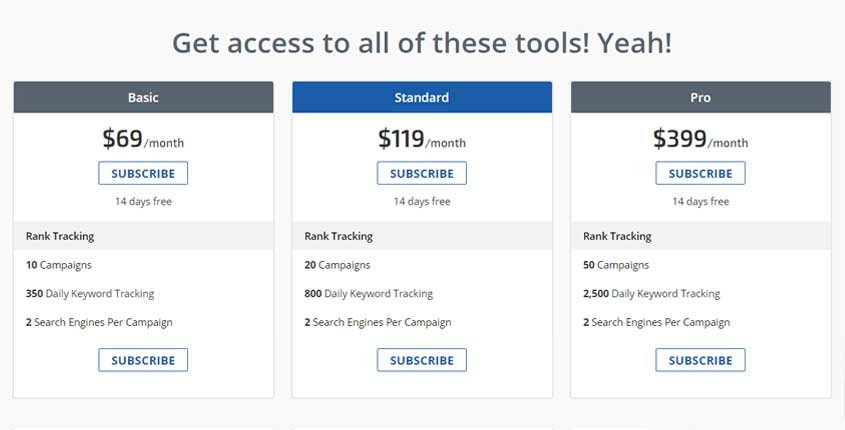 Try It Now!
---
Best Paid & Free Alternatives (Similar Tools)
Use artificial intelligence to create content for your blog, social media, website, and more. It's fast & easy.

Recommended by SEMPlaza as the Best Content Optimization Tool in 2023.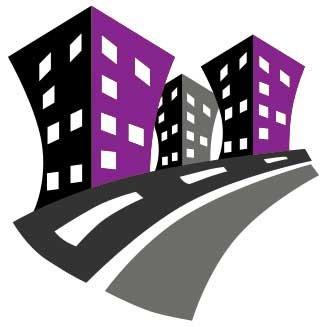 Behind SEMPlaza is a team of SEM specialists working hard to put together one of the best internet marketing tools directory. Additionally they offer free search engine marketing tips and strategies in all digital marketing fields: SEO, PPC advertising, social media marketing, email & push marketing, retail & affiliate marketing.

Posted on: November 30, 2019