SEO Tester Online Review – Free Website SEO Analysis Tool
---
What is SEO Tester Online?
SEO Tester Online is an SEO Software Suite that improves your search engine rank with powerful SEO Tools. It allows you to make a free SEO online analysis of a website with simple and effective web marketing tools: keyword analysis, complete website crawling, SEO copywriting assistant, page performance, HTML structure, and social media popularity.
How To Use SEO Tester Online? (Features)
SEO Checker – It offers 50 exams for a deep analysis of any web page to detect optimization matters. Then, it provides solutions you can follow to optimize the basic HTML, content, speed, performance, and social media.
SEO Spider – You can analyze every SEO detail that might be affecting your site with fast and accurate crawling. This tool allows you to explore and optimize all the SEO parameters.
Keyword Explorer – This allows you to conduct keyword searches and get instant results for suggested keywords and the most popular terms for your audience.
Keyword Manager – Managing your keywords is as important as finding the most effective keyword. So, this feature allows you to put them all in one place. You will be able to analyze them while getting a full overview.
SEO Editor – Write optimized content by following suggestions for the best keyword as the most searched option by your audience. Also, discover secondary keywords, the most frequent questions, and related topics.
Copy Metrics – You can obtain SEO copywriting that allows you to analyze the SEO metrics of the text, analyze the copywriting strategies of your competitors, and generate a heatmap of the content.
Lead Generation Tool – Use SEO to collect new contacts and leads. This feature allows you to create lead magnets and keep the metrics properly.
SEO Chrome Extension – It offers a free tool to get free SEO audits with just one click. It is easy to use and provides reports about SEO on-page ranking factors.
Pros (Advantages)
There is a 15-day free trial available.
The SEO Spider uses online software.
It allows searches in different countries and languages.
The SEO Editor also optimizes the preview for SERP and Social.
It's fast. The SEO analysis is completed in a few seconds.
Cons (Disadvantages)
It doesn't accept PayPal as a payment method.
The LITE plan (basic) has limited features.
How Does SEO Tester Online Work? (Conclusion)
To sum up, SEO Tester Online is focused on analyzing and optimizing websites to rank higher in web searches. Due to its extraordinary technology, it can do it faster than many other similar tools. The technology is accurate and the platform takes advantage of the result to provide useful suggestions. Its free App makes the process easier and faster. Hence, there is no excuse for not trying it.
How Much It Costs? (Pricing)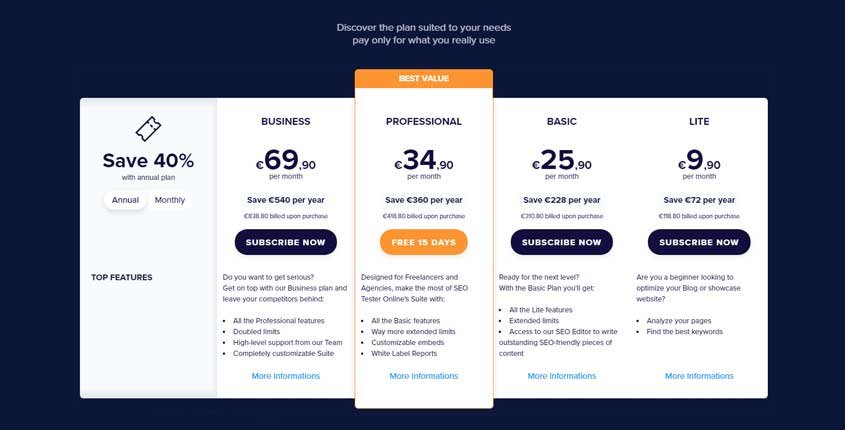 Try It Now!
---
Best Paid & Free Alternatives (Similar Tools)
Use artificial intelligence to create content for your blog, social media, website, and more. It's fast & easy.

Recommended by SEMPlaza as the Best Content Optimization Tool in 2023.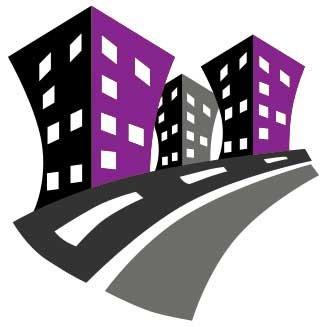 Behind SEMPlaza is a team of SEM specialists working hard to put together one of the best internet marketing tools directory. Additionally they offer free search engine marketing tips and strategies in all digital marketing fields: SEO, PPC advertising, social media marketing, email & push marketing, retail & affiliate marketing.

Posted on: August 23, 2020