Alli AI Review – Powerful Artificial Intelligence Tool for SEO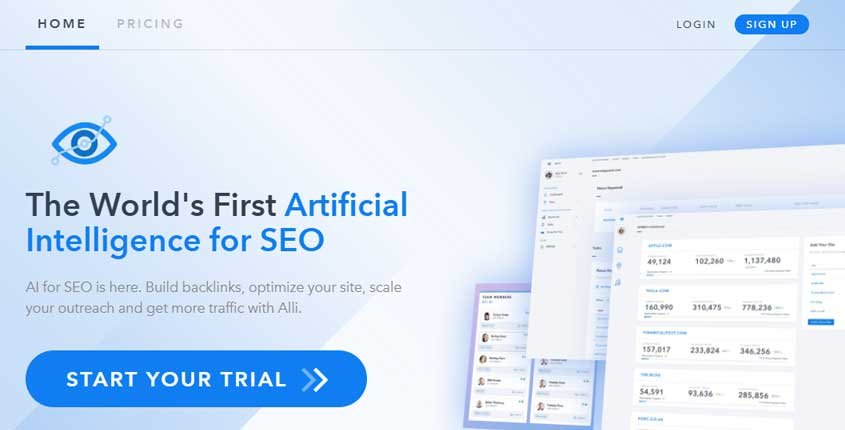 ---
What is Alli AI?
Alli AI is Artificial Intelligence for Search Engine Optimization. Whether you're a startup, agency, business, or e-commerce site, Alli helps you get more traffic. Alli will help your build links and optimize your code and content. Sign up for a free trial, and get more traffic.
How To Use Alli AI? (Features)
AI-Powered SEO Strategy – You will have access to use SEO strategies based on AI and machine learning tech just as Google does.
Adaptation to Algorithm Changes – You won't have to worry about the constant changes in Google's algorithms because this platform updates your strategies automatically.
Team Dashboard – This is a dashboard that you can share with your team members or co-workers and get accurate feedback.
Multi-solution SEO Campaign – You can find multiple tools to help succeed in your SEO campaigns such as code and content optimizations, backlinks, prediction of traffic, and track of rankings, just to name a few.
Niche-Relevant Links – Having backlinks is as important as keywords and with this tool, you can those placed in the top ranking of your niche.
Brand Building – Get the same tools that big brands use to secure their trademarks and brands and stand out, in the same way, no matter the size of your business.
Outreach Opportunities – Alli AI will keep you posted about where and when your products or services are being mentioned. It includes social media, blogs, and more.
Pros (Advantages)
You can pay with cryptocurrency but you have to contact them directly by phone or e-mail to make the arrangements.
It supports all languages with the roman alphabet.
Alli AI offers many video guides to learn how to use the platform and its features.
Cons (Disadvantages)
Despite claiming that it is an all-in-one tool it still lacks some features other multi-solution platforms offer.
The free trial period for each plan is only 10 days.
Cryptocurrency payments are only available for yearly plans.
How Does Alli AI Work? (Conclusion)
In short, Alli AI is part of a new generation of SEO tools that use Artificial Intelligence to achieve results. It offers significant advantages for any business, including quicker results. Although it can offer many solutions, perhaps it might be necessary to use other tools, especially for marketers and agencies who need tools to handle their clients.
How Much It Costs? (Pricing)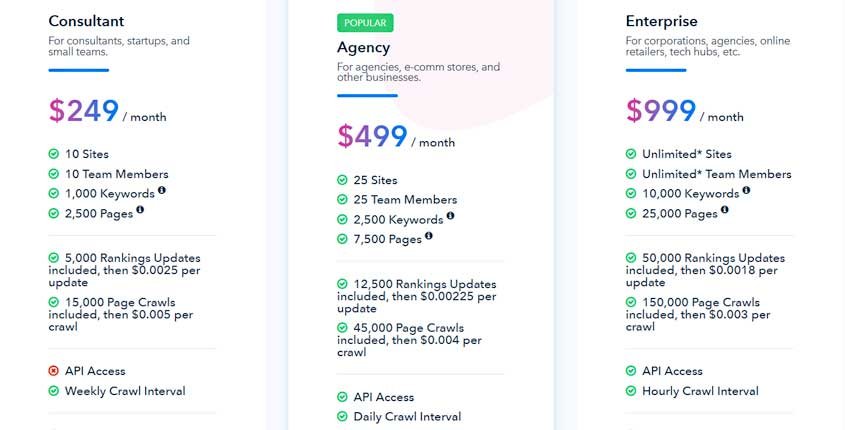 Try It Now!
---
Best Paid & Free Alternatives (Similar Tools)
Use artificial intelligence to create content for your blog, social media, website, and more. It's fast & easy.

Recommended by SEMPlaza as the Best Content Optimization Tool in 2023.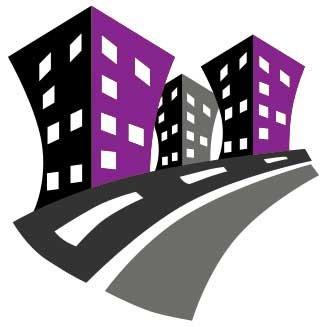 Behind SEMPlaza is a team of SEM specialists working hard to put together one of the best internet marketing tools directory. Additionally they offer free search engine marketing tips and strategies in all digital marketing fields: SEO, PPC advertising, social media marketing, email & push marketing, retail & affiliate marketing.

Posted on: May 9, 2020