What Are the Best Image Creation & Infographics Tools in 2023?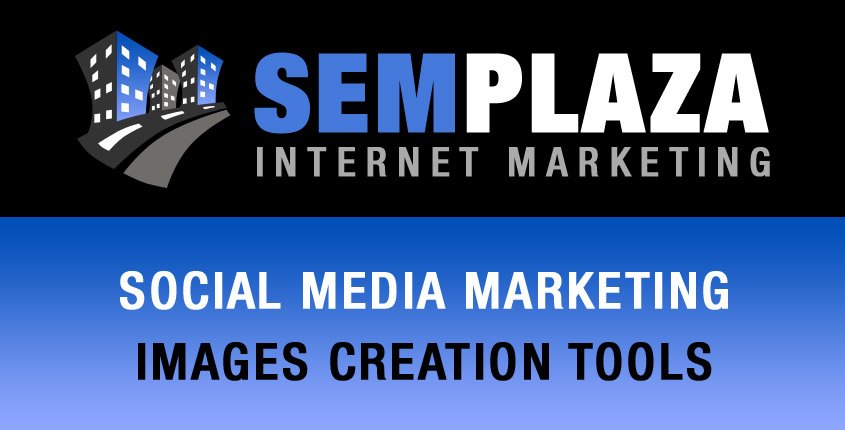 ---
Best Image & Infographics Tools in 2023
The more interesting your content is the more it will be liked and shared by others. Content with good images or infographics will help your audience to visualize your message and understand it easier.
Here are some tools that can help you create good images and infographics.
Alternative Image & Infographics Tools [Overview]
Vote for your favorite image creation or infographic tool! The ranking below is based on real votes from social media marketers who tried the tools.
Image & Infographics Tools
Easil is nothing but the natural evolution of tools for web content. It is aimed to create and edit images in many easy and affordable ways. Nowadays, all marketing campaigns need to include images and graphics to remain relevant. Instagram is leading the way but others such as Facebook and YouTube also get the effects of this new trend. But you don't have to worry anymore about how to get the best images because this tool offers a fantastic way to ease the whole process without sacrificing good design. [Easil Review]
---
When images meet social networks, a tool like Stencil is the result. This tool offers many innovative options to create and modify images. However, what makes it truly amazing is the fact that you can upload and schedule the publications to your favorite social network. It is a complete tool that takes care of complying with all those networks' rules too. In addition, it is easy to work with an excellent platform. Nowadays, images are such an important part of any digital marketing campaign that this tool is an essential part of any good project. [Stencil Review]
---
Nowadays, it is necessary to do a little more to stand out among image tools and that is exactly what PicMonkey did. It is not limited to just resizing or modifying templates but allows you to be original when it comes to the design. In fact, they are considered the Michelangelo of photo tools.  Thus, it easily became the favorite image tool for small and medium enterprises. All the features are designed to save you time while offering a lot of fun on the way. [PicMonkey Review]
---
Since Canva appeared in the market, it solved a serious problem for amateur designers. Social Networks and many other Internet tools now rely on images to distribute their content. That is mostly due to the growing audience that claims and prefers them over text and other options. Canva is so easy to use that anybody can access it and obtain excellent results. Such popularity is also given by the wide range of features that allow you to edit and add many details that make your designs stand out. In addition, it offers professional designs for graphics that make any presentation shine and understandable. [Canva Review]
---
Snappa is a website where you can achieve your potential best infographic design, through easy features and tools one can make an infographic reflective of its needs. From professional-looking templates to fun educational ones Snappa helps with all types of designs all for free. Professionally designed templates help the user get optimal results through eye-catching graphics. All types of fonts and custom designs are available for all platforms advertisements, posts, or blogs. It saves the user from wasting time looking for free graphics and provides them through a single click. This easy-use website provides infographics in all dimensions to skillfully serve its purpose. [Snappa Review]
---
Visme is an online content-creating tool that gives you the freedom of making your ideas come to life. This software lets you create content with the help of infographics, images, templates, and other graphical methods. Your ideas become more presentable and will please anyone's aesthetics. Your content management becomes more interactive and user-friendly as you get past the boring usual representation of text on a white background. You can use various themed backgrounds, with different shapes and designs to represent data and statistics. Visme lets you add animations, sounds, and interactive symbols to the content that you are creating. Visme can be used to market your content so your business and idea sell. [Visme Review]
---
In a world where time runs faster than humans and humans desire to keep up with it, the need for graphs and charts for certain analyses arises. No one in their right state of mind would go through all the statistics to get the idea of a simple increment. Infogram is a data visualization software that is developed to entertain business strategists, media companies, and marketers. This tool makes it convenient for several organizations to produce supremely interactive visualizations, animations, charts, and graphs that can be accessed anywhere at any time by anyone. With the drag and drop builder, users can efficiently customize several presentations and display a responsive and professional output. [Infogram Review]
---
Fotor allows you to handle images and pictures until reaching a professional finish. And on the way, you can also shape, add stickers, and fonts, and play with some of the most advanced design tools. It seems that there is a feature for every need you have.  This is really good news because images are influencing all aspects of our lives. Besides the finish, the variety of tools, that can reach hundreds and thousands, allows you to explore endless design possibilities. [Fotor Review]
---
Although LucidPress claims it is a design platform that anyone can master the truth is that it is also aimed at professionals. It is simple and intuitive but extremely powerful when it comes to its features. You find professional templates easy to customize. In addition, it has an incredible collaboration tool that allows teams to share all their ideas in real-time. The platform also offers a high level of security and makes it easy to protect brands.  A collection of Management software makes it an ideal tool for small and medium enterprises. [LucidPress Review]
---
Edraw Infographics is an offline downloadable software that helps to create amazing infographics. This method to present content has rapidly gained many adepts due that it is easier to understand than traditional written texts. Nowadays, people show a remarkable preference to use them. So, Edraw Infographic focused its attention to make them even more attractive by adding original and very creative images and a wide range of free templates. Besides, an easy-to-use and time-saver system with drag-and-drop make it ideal for marketers, graphic designers, and inexperienced people alike. Since it is offline software, people are free to use it regardless of their Internet connection. [Edraw Infographics Review]
---
The success of Infographics among readers makes them an essential tool for marketing purposes. But many other fields can also get benefited from them. This is the case for the academic and scientific fields. Due to that, Mind the Graph developed its platform to support this type of content, and students and scientists are loving it. It includes a wide range of images that keep always updating according to new proposals and scientific developments. This is why it always remains relevant to all its users. Besides, it has an advanced editing tool that is easy to use to allow its users to work easily and quickly. [Mind the Graph Review]
---
Design Wizard is a graphic design tool for images and videos that works online. It stands out due to the simplicity to handle all its features and keeping a professional look. As a result, you can create images and videos in record time. Also, it offers a wide range of templates that are suitable for any type and size of business, social or personal purposes. The editing tools allow you to change colors, fonts, sizes, and backgrounds to create stunning images that fit perfectly well on social networks. Hence, they can be used in marketing campaigns. Since they are all licensed images, you can use and share them safely. [Design Wizard Review]
---
Crello is an online graphic design tool that offers an impressive number of templates for images and videos. You can use them to create or enhance the content of social networks and other web-based products. It excels among the crowd because it is very easy to use and is ideal for all the possibilities that social networks offer.
To start using the platform it is not necessary to have previous experience. Also, the platform offers a complete tutorial that can let you clear up your doubts and questions. Also, you can opt for using your own images too. And, since the platform is constantly updating its features, you can always be up to date with the latest trends. [Crello Review]
---
Piktochart is an all-in-one visual communication solution that allows you to create a variety of graphics that include flyers, presentations, reports, social media images, and more. What makes it stand out is the variety of resources it offers as well as its easy-to-use tools. You don't need to be a graphic designer to take advantage of the most intricate effects.
And you can use the resources for multiple industries and purposes. This is a platform that will let you turn any kind of text into catchy visual content that will engage your audience, no matter what they do or what they want. [Piktochart Review]
---
DesignCap is a graphic design platform with plenty of tools readily available for any level of user. Its interface is friendly and easy to use. Also, it provides numerous resources to develop your maximum creativity while editing and creating new projects. It doesn't matter what kind of project you are trying to develop because the templates and editing tools are fully usable for personal and business matters.
Whenever you use DesignCap, you can obtain professional results. Also, you reduce costs and simplify the process without losing the quality you need. Besides, the platform covers the most up-to-date designs and templates that include the most popular social media platforms. [DesignCap Review]
---
DesignEvo is a logo maker platform that allows you to create your own logo. To do so, you don't need special technical skills due that all its tools are easy and simple to use. Also, the platform offers numerous options that make it highly customizable.
Similarly, the professional design of thousands of templates makes it one of the most versatile logo maker platforms on the market. Such versatility also allows the creation of logos for many types of businesses, activities, and events. Due to that, the entire experience is pleasant and straightforward. It is an excellent way to save time and money. [DesignEvo Review]
---
See Other Social Media Marketing Tools:
---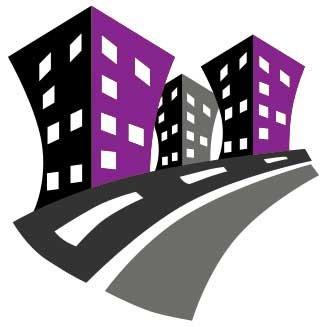 Behind SEMPlaza is a team of SEM specialists working hard to put together one of the best internet marketing tools directory. Additionally they offer free search engine marketing tips and strategies in all digital marketing fields: SEO, PPC advertising, social media marketing, email & push marketing, retail & affiliate marketing.

Posted on: May 23, 2019