Visme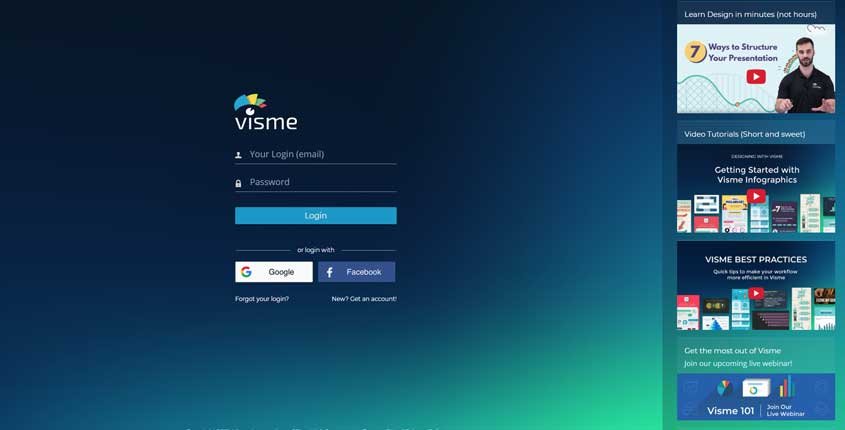 ---
What is Visme?
Visme is an online design tool that helps you make stunning presentations, professional infographics, and other visual content. You have thousands of templates and graphics available to speed up your work.
How To Use Visme? (Features)
Templates and predesigned overlays are provided on the software to start stylizing your content and making it give an ever-lasting impression. You can use these templates to make presentations to pitch your idea. You can choose from a series of transitions and themes that will give your presentation the look you want.
Data Visualization lets you put in statistics and view them with various visualization methods. It can be shown as a bar chart, run chart, histogram, pie chart or bar graphs. Every quantitative data can be expressed and shown with simpler means.
Manage Content among your group and share it with whom you want with restricted access. This helps you get ideas from colleagues to revamp your design and give the final desirable look.
Animations are a vital part of any presentation or online visual content. Nifty methods and catchy styles of representation make your idea marketable.
Streaming and Video Support lets you add videos to demonstrate any idea on your content. The visuals could be coupled with sound and interactive media.
Customer Feedback can be tracked and viewed through Visme's analytics which leads to creating premium content every time. Customer requirements when fulfilled will definitely mean that your profits go higher and your content reaches more people.
Share your unique content on social media platforms directly with ease. You can also download the content that you design.
Pros (Advantages)
Microsoft Office integration lets you view and edit your content when offline. With compatibility with Microsoft Office, this content can be easily viewed and accessed anywhere by anyone.
Safety and Privacy of your design and content in Visme's database mean no hassle and copyright infringement worries.
The interactive user interface that makes for a unique experience.
The free version lets you edit 3 projects simultaneously.
Cons (Disadvantages)
The standard package does not allow to install customized fonts.
The logo is included in the content that is downloaded using the free version of the software.
ZIP files are used when content is downloaded onto your computer.
How Does Visme Work? (Conclusion)
Visme is an excellent alternative for expensive and professional software that requires a subscription. Visme allows beginners to create intuitive and catchy visual content for work, business, or school. However, if you want to take your content to a professional and comprehensive design then, Visme is not the best option.
How Much It Costs? (Pricing)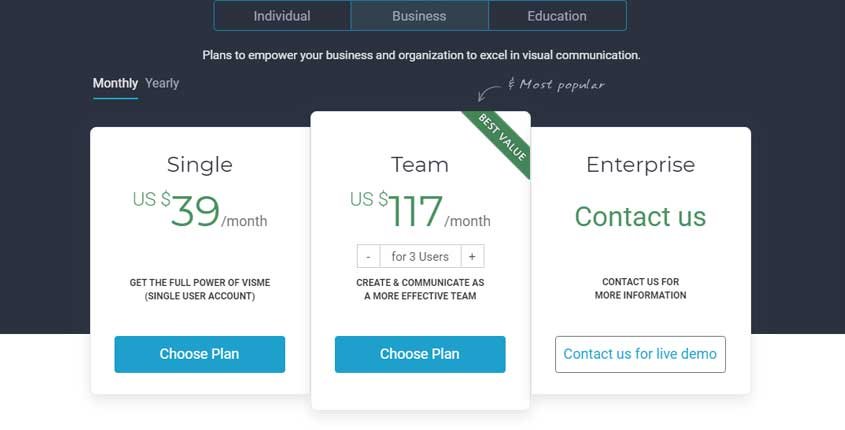 Try It Now!
---
Best Paid & Free Alternatives (Similar Tools)
Image & Infographics Tools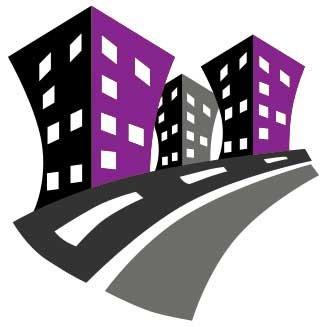 Behind SEMPlaza is a team of SEM specialists working hard to put together one of the best internet marketing tools directory. Additionally they offer free search engine marketing tips and strategies in all digital marketing fields: SEO, PPC advertising, social media marketing, email & push marketing, retail & affiliate marketing.

Posted on: January 19, 2020