What Are the Best Video Ads Services and Tools in 2020?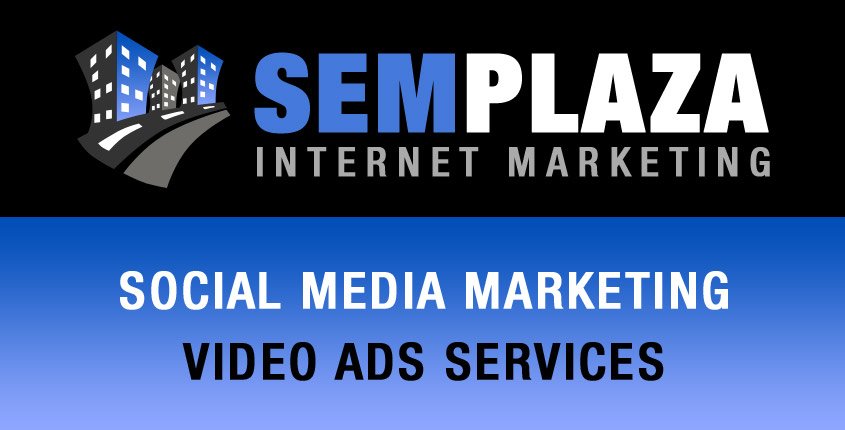 ---
Best Video Ads Services in 2020
Creating professional videos can be very expensive and time-consuming, and this is why many internet marketers avoid doing video advertising. But, using the right services could make the creation of professional videos very easy and cheap, and can get your advertising to the next level.
Below you can find a list of tools/services that allows you to create interesting video content and video ads that can be easily shared on social media networks or used inside your PPC campaigns.
Alternative Video Ads Alternative Tools [Overview]
Vote for your favorite video ads service or tool! The ranking below is based on real votes from social media marketers who tried the tools.
Vidoo is ready to offer you simple but powerful tools to create amazing pieces. Nowadays, videos rule the digital marketing world. Their conversion rate can skyrocket any business. This tool offers amazing choices full of creativity. And the best of it is that the process is easy and quick. You don't need to be professional to create the most stunning video Ads. Whether it is a full video campaign or just one piece into the whole marketing campaign, Vidoo has it all covered for every need. [Vidoo Review]
---
Gone are the days when an image or set of images was used to describe a product. Now, the world does not have time to read what your flyer or pamphlet has to say. If you want your voice to be heard in today's day and age, then you should opt for video animation tools. Biteable is a video creation tool or application that makes the whole video-making process quite convenient for its users using preexisting and several inbuilt templates and stock footage.
It does its job well in the department of animated videos, explainer videos, and infographics. It is ideal for organizations that require simple video branding on a budget instead of going through the hassle of hiring a cinematographer or video graphic designer. [Biteable Review]
---
Promo provides its customers with the tools to spread their message through promotions videos. It helps the customer visualize their vision, business or a sale, an idea or an event or a blog post literally any type of message that the customer wants to publicize. Promo helps its customers do the work of professionals without having to go through the issue of having to deal with a designer. Promo provides a wide range of options to the user; the immense amount of varieties promo provides is amazing. With the help of Promo, one can easily promote businesses easily as the videos are artistic, imaginative and creative. [Promo Review]
---
With the passage of time, video advertising has made a huge impact on online businesses. Gone are the old days of plain image advertisements, now people want something that has the potential to go viral. Shakr is an online video making tool that creates ROI video ads for your company and products in no time. It is a cloud-based tool that anyone can use, one does not need to master video graphic design to run it. This creative SEO tool offers visually stunning video advertisements and one can easily promote them on Facebook and Instagram. It is a software made for impatient people who want to reach new heights by proper digital marketing. [Shakr Review]
---
90seconds is a global cloud video creator and editor platform. It masters a combination of new technologies with the talent of a team spread all over the world. As a result, you can access an extraordinary source of ideas, worldwide locations, and management tools. Whether you are a brand, producer or creator, this platform offers a central spot to gather and distribute all the information you handle. The fact that the video projects can include such variety put it at the front of a new generation of video producers. [90seconds Review]
---
Animoto is a DIY video maker and editor. It is easy to use and doesn't require professional experience. It only requires to know how to drag-and-drop images and other elements. Despite its simplicity, it offers a wide range of creativity tools which makes it possible to get the best results. Also, it offers special software to create slideshows with photographs. Its features include the option to adapt the videos to different social networks. Considering that videos are the hottest trend to publish content this is an excellent way to start producing your videos at a very affordable price. [Animoto Review]
---
Just as many digital tools evolve, videos do too. Animated videos are a clear example of it and Animaker offers you the chance to grab this new trend. With the largest animated library which includes thousands of features and animated characters, you might start thinking there are no limits to creating your video project. Also, this platform allows you to create videos for education, business, fun, marketing, and any other purpose you want. [Animaker Review]
---
MotionDen is part of the newest generation of video maker software. It makes it very easy and intuitive to use. Also, they add an important component of creativity by including numerous templates that cover many types of businesses and activities. As a result, you obtain a perfect combination of good-looking videos and the convenience of just a few clicks to create them. Due to that, they include video makers for social media, mobile apps, infographics, and animation, just to name a few, it results in a very useful tool these days. [MotionDen Review]
---
Wave Video makes video creation easy and quick. It is aimed to satisfy the huge demand for social networks platforms. Due to that, it offers a wide range of editing tools that along with a high- quality stock of images and templates help to create engaging material. Also, videos can be resized to all formats, including Instagram, Facebook, YouTube, and more. Similarly, it offers the Animatron feature with animated characters. This is perfect for explaining videos and expanding creativity to the highest level. An extensive library of templates, images, GIFs, fonts, and colors make it ideal for marketing campaigns. [Wave Video Review]
---
Lumen5 is a high-end video making tool available online. It offers a wide range of utilities for its users. All kinds of videos can be made using this online software. These videos usually consist of social media posts. Moreover, this tool focuses all on the video content for your social media page or your blog posts. Making social media promotion videos have never been easier. In addition to this, Lumen 5 uses machine learning algorithms to adjust the background videos and make them look very relatable to the post's text. Lumen5 tends to be a master at making interactive social media posts and stories. [Lumen5 Review]
---
See Other Social Media Marketing Tools:
---
Behind SEMPlaza is a team of SEM specialists working hard to put together one of the best internet marketing tools directory. Additionally they offer free search engine marketing tips and strategies in all digital marketing fields: SEO, PPC advertising, social media marketing, email & push marketing, retail & afffiliate marketing.

Posted on: June 16, 2019