Infogram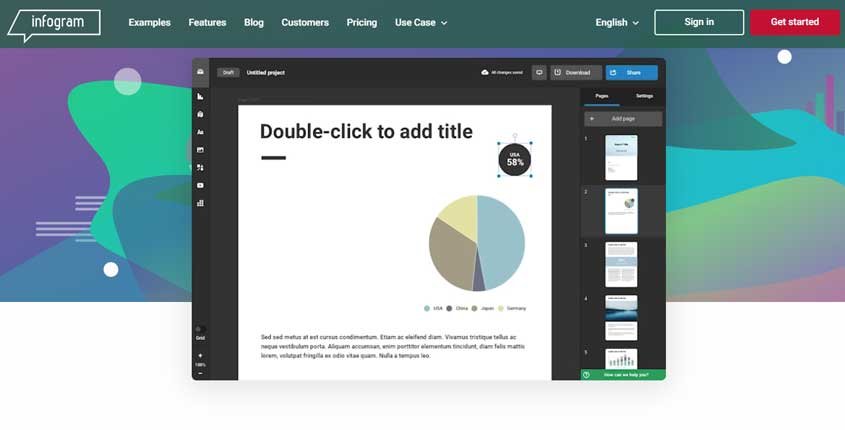 ---
What is Infogram?
Infogram is a design tool that empowers email marketers to create beautiful content and engaging infographics, presentation slides and reports. It has ready-to-use templates, interactive content like object animation, maps, and charts.
How To Use Infogram? (Features)
Vast Tools – Tools comprise a set of 20 pre-designed inbuilt templates with more than 500 maps and, to add to your experience, 35 charts. Multiple icons along with drag and drop editor enhance its functionality.
Dedicated account manager – Stuck with something? Cannot figure out where exactly your project went wrong? Well, this feature helps you with solutions and makes sure your every need is met.
Code export – You can export the code of your project, this is a feature that a developer would kill to have. This method is used to backup data.
Custom development – This feature helps you create a new application or enhances the functionality of a pre-existing one.
Publish content – This allows the visitors to publish content on your site or publicize yours.
Import data – No matter where you store your data, whether online or in your personal computer, the inbuilt system can import it from both data sources.
Dashboard creation – This feature lets you make your data on Infogram accessible to your colleagues.
Pros (Advantages)
Free Trial/Version – The free trial lets you experiment with the software and after experimenting, you may choose to pay. The free version offers power and functions.
User-Friendly – First–timers won't have any problem using it as it is super intuitive and easy to grasp.
Stunning Graphics – Say goodbye to boring cliché graphs, with Infogram you can turn something as dull and mundane as a graph or report into something captivating and stunning. To some extent, you can build animated graphs as well.
Cons (Disadvantages)
Infogram Logo – If you are using the free version, then your creation bears its logo.
Availability of Internet – This software feeds on the internet, you have to rely on the internet to use it. There's no offline luxury.
Expensive – It is quite pricey for people on a budget, but business giants do not care as it seems to do their job quite beautifully.
How Does Infogram Work? (Conclusion)
Many platforms bear the tendency to make charts and graphs from fed data, but few do it in a revolutionary way and reliably with minimal effort, and Infogram belongs to those few. For some, it may be pricey, but you can get your job done with the free version. Infogram is all about improvement and innovation in the graphics department. Want your reports optimally created in a short time? Infogram is your call.
How Much It Costs? (Pricing)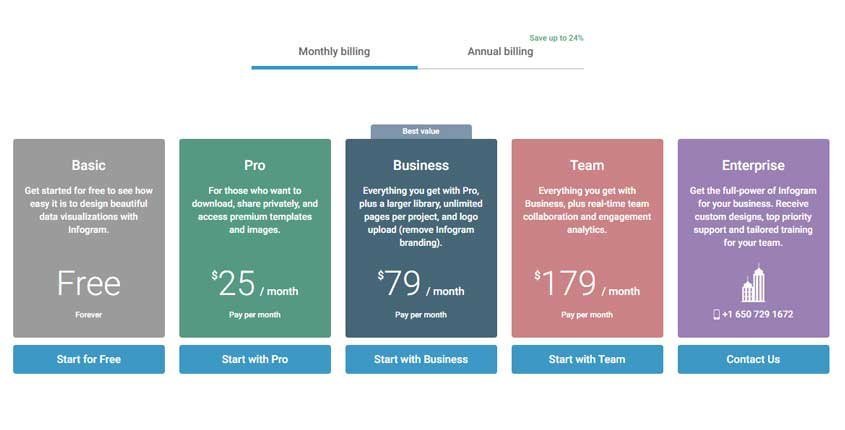 Try It Now!
---
Best Paid & Free Alternatives (Similar Tools)
Image & Infographics Tools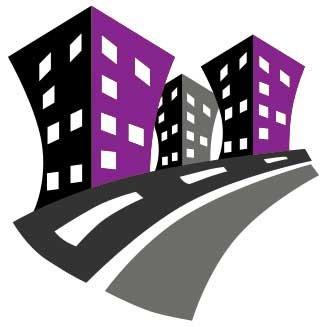 Behind SEMPlaza is a team of SEM specialists working hard to put together one of the best internet marketing tools directory. Additionally they offer free search engine marketing tips and strategies in all digital marketing fields: SEO, PPC advertising, social media marketing, email & push marketing, retail & affiliate marketing.

Posted on: January 19, 2020