What Are the Best Social Media Plugins for WordPress Sites in 2020?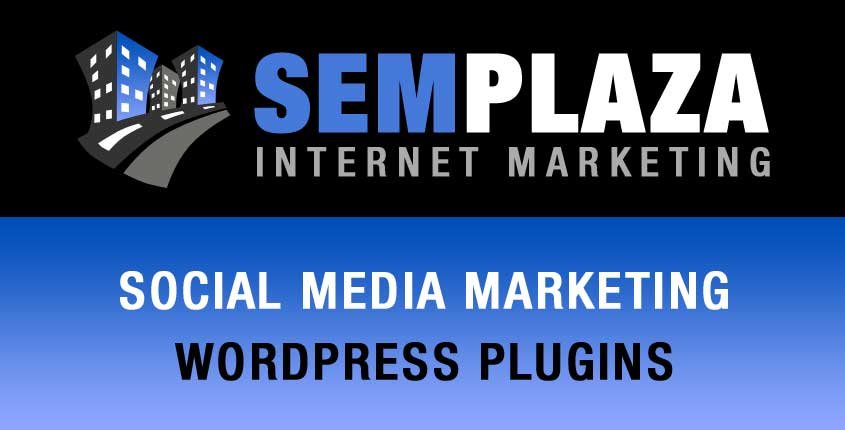 ---
Best Social Media Plugins for WordPress Sites in 2020
One of the best ways to increase your social media presence and popularity is by letting visitors of your site follow your social media channels directly from your site and by giving them the option to share your content on their own channels. This is also a great option to boost your website traffic without too much effort. You just focus on creating amazing content and people will spread the news.
Here is a list of the best social media plugins for WordPress that you can easily install on your site with a click of a button.
Alternative Social Media Plugins for WordPress [Overview]
Vote for your favorite WordPress Social Media Plugin. The ranking below is based on real votes from internet marketers who tried the tools.
Social Media WordPress Plugins
Ultimately Social plugin (Social Media Share Buttons & Social Sharing Icons) enables you to add share icons for E-mail, RSS, Facebook, Twitter, LinkedIn, Instagram, and YouTube with "Share" options and upload custom share icons of your choice. The Ultimate social media plugins are mobile-optimized. It is one of the highest-rated social media plugins on WordPress.
This plugin makes placing social media icons on your site really easy. With just a few clicks, you can either place them as a widget or floating/sticky before or after poster pages anywhere you want on your site. For over 100 platforms of social media sites, you can pick up 20 designs and 1000 themes to match the topic of your site. Moreover, you can also animate your icons in different ways. [Ultimately Social Review]
---
Developed by Nextendweb, Nextend Social Login allows users to log in through their favorite social accounts easily, being a free WordPress plugin. Nextend Social Login helps you build a social community pretty fast and conveniently. With just one click, visitors can register with their social accounts like Facebook, Twitter, and LinkedIn, etc. The plugin coherently intermingles with your pre-existing WordPress login and registration form. The users who already have a WordPress account can easily connect their social accounts and then simply use the linked social networks to log in. [Nextend Social Login Review]
---
Shareaholic Follow Buttons, developed by Shareaholic, help you grow your site and business without investing in a lot of effort. They are specially designed to help save you time so that you can focus on more important projects. Overall 31% of the traffic that sites receive is driven by social media. With only minimal efforts, the follow buttons allow you to increase your social following across channels all around the world. You can easily build your follow buttons in three simple steps, first, select from over 20 social channels, then add URLs, and the final step is the customization. [Shareaholic Follow Buttons Review]
---
Shareaholic Social Share Buttons are used to boost the traffic of your website or blog. The share buttons make it easy for everyone to spread the link of your website or blog to other networks. Social share buttons are one of the best plugins to display share buttons on your website, it is easy to manage and you can also customize it via the settings page. It is the best way to recommend website content for your social media friends. With the help of social share buttons tool developed by Shareaholic, you get access to 100+ sharing social media sites and applications. The more your content is being shared, the more viral traffic you will get. [Shareaholic Social Share Buttons Review]
---
Custom Facebook Feed, developed by Smashballoon, is a plugin that is designed to display your Facebook feed onto your website. This plugin is used to generate dynamic content for your website. It is completely crawlable, customizable and responsive. You gain more followers and likes when your content is displayed on your website. This plugin is designed in such a way that it is updated regularly and any bugs are fixed at the spot. They have the most amazing product support that you will ever experience. [Custom Facebook Feed Plugin Review]
---
Custom Twitter Feeds, coded by Smashballoon, is a plugin that is stable and configurable. You can use this plugin to display your twitter feed on your website. To avoid a hassle-free procedure, the developers make regular updates so you can use it without an issue. There are tons of customization options available for you to use on your website. Moreover, this plugin ensures that the content which is added to your site is search engine optimized. The plugin is designed in such a way that it inherits your theme style. SEO value is added to your site with the help of a Twitter feed plugin. [Custom Twitter Feeds Plugin Review]
---
Instagram Feed Pro is a WordPress plugin, developed by Smashballoon. It can help you increase efficiency and save time by posting your photos to Instagram and automatically displaying them on your WordPress site. Due to this, the social engagement between you and your Instagram followers will surely double. Instagram Feed Pro helps you keep your site fresh and active by automatically displaying new Instagram content (from your feed) on your site without any effort. With the help of this plugin, your audience will be kept engaged and their interest in your site will keep on growing. [Instagram Feed Plugin Review]
---
See Other Social Media Marketing Tools:
---
Behind SEMPlaza is a team of SEM specialists working hard to put together one of the best internet marketing tools directory. Additionally they offer free search engine marketing tips and strategies in all digital marketing fields: SEO, PPC advertising, social media marketing, email & push marketing, retail & afffiliate marketing.

Posted on: August 15, 2019