Ultimately Social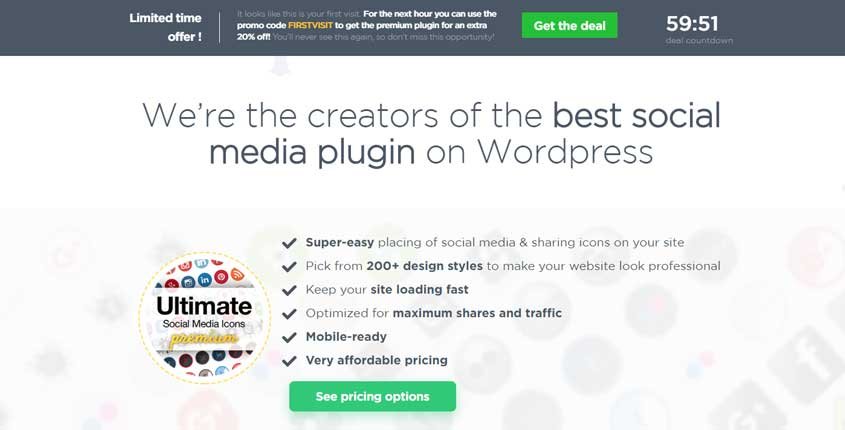 ---
What is Ultimately Social?
Ultimately Social (Share Buttons & Sharing Icons) is a plugin that allows you to place fancy social media icons and buttons on your WordPress website with tons of customization features! It allows you to chose from various designs and placement options.
How To Use Ultimately Social? (Features)
Different Designs – Ultimately Social plugin allows you to choose from over 16 different designs for your sharing icons. This feature is available for the free version of the plugin. Whereas, the premium plugin gives you access to many other platforms such as Snapchat, WhatsApp, Vimeo, Skype, Flickr, Tumblr, and Reddit.
One Share Icon with several actions – It allows one social media share icon to perform several actions, for example, your Facebook share icon will automatically lead your visitors to your Facebook page and this will give an opportunity to the visitors to follow and like your page.
Animation – This feature enables you to add an animation effect to your share icons, for example, mouse-over effects and automatic shuffling. With this feature, your share icons will get more visitors and automatically your blog or site will get more traffic and audience.
Compatible with all themes and Page builders – Ultimately social media premium plugin ensures that you get all the benefits, that's why this tool was developed in such a way that it is compatible with all themes and page builders.
Pop-up Options – Now you can set a limit to how often your pop-up is shown to the same user. When users are trying to leave the page, decide to show the pop-up.
Pros (Advantages)
Easy Sharing – This tool helps you to share your blog post with social media sites and bookmarking sites.
More traffic – The benefits of using a tool like this one are pretty evident, as they help you gain more traffic from your followers on Twitter, Facebook fans and other networks.
Backlink – You get a backlink to each blog post when it gets shared and it can help you attain better search engine ranking.
Cons (Disadvantages)
Slows downloading speed – These social media plugins can slow down the loading speed of your page which is a ranking factor for search engine optimization.
Installation of too many plugins – Another issue that arises is the installation of too many plugins which most designers find annoying.
Security issues – Plugins can make your site more vulnerable to some security issues.
How Does Ultimately Social Work? (Conclusion)
The best part about this plugin is that it's free, unlike many other similar plugins. Ultimately Social is by far the best way to boost your traffic and to gain more followers to your social media channels.
How Much It Costs? (Pricing)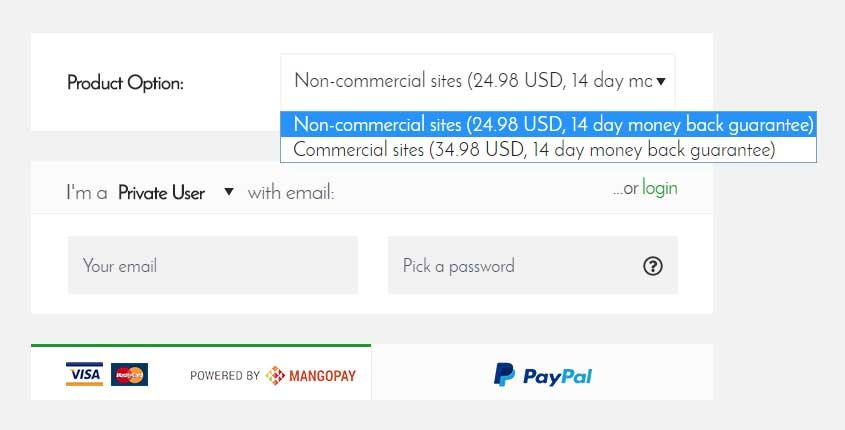 Try It Now!
---
Best Paid & Free Alternatives (Similar Tools)
Social Media WordPress Plugins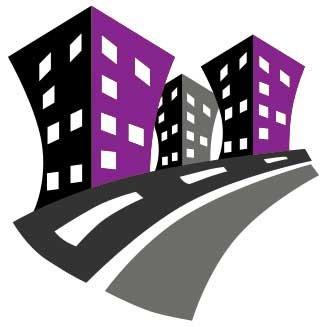 Behind SEMPlaza is a team of SEM specialists working hard to put together one of the best internet marketing tools directory. Additionally they offer free search engine marketing tips and strategies in all digital marketing fields: SEO, PPC advertising, social media marketing, email & push marketing, retail & affiliate marketing.

Posted on: January 19, 2020