What Are the Best Tools to Find Influencers in 2023?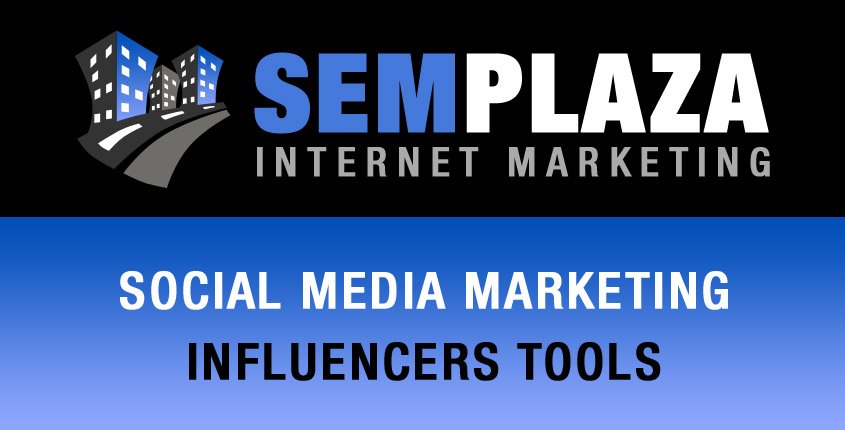 ---
Best Tools For Finding Influencers in 2023
Influencer marketing is very popular these days, and that's mainly due to social networks which helped some people create a big audience consisting of people who admire them and follow everything they post. Not only do these people follow the influencers, but they also trust them and that's why it's easy for them to share products/services and convince them to purchase them.
The concept is, that instead of spending years building up your own audience, get the help of influencers to promote your products to their audience. Them being very popular, admired, and trusted is a big plus for conversion.
If you have trouble finding influencers to promote your products/services on social media you should check out the list of tools we put together that can help you out with your influencer marketing.
Alternative Influencers Tools [Overview]
Vote for your favorite influencers tool! The ranking below is based on real votes from social media marketers who tried the tools.
BuzzSumo is a top marketing tool for finding influencers to promote your brand. The tool can be also used to find out what type of content performs well for your competitors based on the topic you chose and reveal the influencers boosting the popularity of these pieces of content. Analyzing the content of your competition will help you come up with new content ideas and also understand how your content should be created in order to outrank theirs. [BuzzSumo Review]
---
Traackr is an online platform designed to help social media marketers to manage their relationships with influencers and improve their influencer marketing strategy. Finding influencers in your industry is not that hard, but what actually matters when doing influencer marketing is building strong relationships with them. Making the influencers love your product and bringing them enough financial gains for promoting it is the best path to follow to ensure the success of your influencer marketing campaigns. Traackr is a great tool that you can use to build, manage and maintain these relationships. [Traackr Review]
---
BuzzStream is an online application that is a useful search engine optimization tool. It gives the user the freedom and power of link building and brand promotion. The tool can be used to market a certain brand. BuzzStream will make your content outreach more people and will attract more traffic to your platform. BuzzStream is a user-friendly CRM that is used as PR for ideas. This tool is used by multiple top-level organizations to make their idea grow and sell efficiently. You can easily track all of your strategies and get updated on your progress. [BuzzStream Review]
---
Upfluence is basically a cloud-based influencer marketing and content management tool that empowers businesses to promote their products and interests. Founded by its acting CEO Kevin Creusy, the platform renders a comprehensive environment for businesses for suitable promotion strategies. It expends an exclusive opportunity to its clients for launching their businesses by identifying their influencers ranging from top personalities and bloggers from a wide variety of social media channels. It provides its users with all the tools imperative to drive their businesses such as emailing tools and also support post-project reporting to display the results of the campaign. [Upfluence Review]
---
Pitchbox is a platform for influencer outreach and content marketing. Through Pitchbox brands, publishers, and SEO agencies can easily reach out to influencers and bloggers. Pitchbox helps content writers improve their content marketing by helping them find the perfect blogger websites for their content. Pitchbox shows all the opportunities present according to your chosen keyword and collaborates with top SEO providers such as Moz, Majestic, SEMRush, Ahrefs, and link research tools (LRT) to show you which opportunities are good.
Pitchbox assists the user in building a relationship with influencers and, it helps the user email them and follow up as well. Through Pitchbox the user can stay up to date with the latest tweets by the influencers that they are interested in. [Pitchbox Review]
---
Reachbird is a software solution designed to help brands or journalists with their influencer marketing campaigns. It works to make tracking, managing, and working with influencers easier for brands and agencies.
At Reachbird, you can be an advertiser or an influencer through easy signup which will get you well on your way. It works for both advertisers and influencers helping them monitor the whole process and helps you keep a record of past interactions as well as keep a check on your income through transparent billing. It helps build a trusting relationship between the influencer and the brand through instant messaging. Reachbird uses keyword searches and audience analysis to find the perfect influencer matches for you. [Reachbird Review]
---
TapInfluence is the tool to handle the perfect influencer for a marketing campaign. Although there are many of them spread through social media, this platform allows concentrating an important number of them to ease the selection. Moreover, it doesn't just select the influencer but helps to manage the marketing campaign with a variety of tools. Through this platform, it is possible to measure influencers' performance and manage the content. Also, it is possible to obtain deep analytics to make the best decisions. Without a doubt, it covers a 360° view of the influencer system. [TapInfluence Review]
---
For Onalytica finding the right influencer is a matter of developing an organic relationship between businesses and influencers. That is why its main goal is to help them find the perfect match that is able to generate real demand and consume products and services. Therefore, it focuses its platform on discovering, managing, and measuring the performance of influencers. Its strategy consists in combining state-of-the-art software, a team of dedicated professionals who offer the best advice, and templates that assure the right implementation. Also, it developed a strong community where both brands and influencers can interact to take advantage of each other experiences. [Onalytica Review]
---
Webfluential offers the chance for small and big enterprises to access its influencers' network. All its features allow marketing professionals and marketers to identify and manage influencers through a complete solution of Intelligence Relationship Management (IRM). While Self-Served Software offers basic features for micro-entrepreneurs there is also a Managed Services feature that is suitable for larger brands. As a result, they have an increase in ROI and build long-term relationships that benefit both brands and influencers. Also, the platform is supported by a complete staff of marketers, PRs, and managers who are able to help users to co-create their digital campaigns. [Webfluential Review]
---
By using Artificial Intelligence (AI), SocialBakers can offer deeper insights and other features of social media. It covers the entire sales funnel and process of digital marketing in just one platform. As a result, you can understand your audience and boost your ROI. Likewise, you can determine your buyer persona, find the best influencers for campaigns, track social media conversations, and improve customer service. All of this is done in just one interface. Also, it provides various levels of plans according to the size and needs of each business which allows them to improve their memberships according to how they grow. [SocialBakers Review]
---
Awario allows you to keep track of your brand's conversations on social media. Also, it works 24/7 in any language and anywhere in the world. But it doesn't stop with monitoring the mentions of your brand because it also offers various features that allow you to take advantage of the listening. Among them, finding niche influencers and sales opportunities. It is definitely an excellent tool to increase the ROI of any campaign. It doesn't matter the size of the business because it may deliver results to any of them. [Awario Review]
---
There is no doubt that Twitter is a key social network for businesses and individuals. Due to that, FollowerWonk might be considered an essential tool to conquer it. It offers detailed analyses about follows and followers that cover the entire world. You can easily compare, track, analyze, and sort until obtaining the necessary data to make strategic decisions. All this information can be used to deep into markets, reach new followers, and identify potential influencers. When you discover who to target on Twitter it may definitely help to achieve exponential growth in any field. [FollowerWonk Review]
---
AspireIQ is a company set up in San Fransisco that aims at providing an influencer marketing solution to its customers with all the best services. AspireIQ provides its services by streamlining influencer discovery, analytics, and management. This makes it easy to build strong and long-lasting influencer relationships in an easier way, yet at a larger scale. Searching for the key influencers and hiring them becomes a lot easier with AspireIQ. Moreover, it helps you track the records of the influencers, whether they are getting your message out to a lot of people or not. This chain can be easily monitored and duly maintained. [AspireIQ Review]
---
TrendKite Influencer Management (formerly known as InsightPool) is a Web-based PR platform that makes it quite simple for businesses of all sizes to increase their outreach. It helps out in a number of ways. A few of them are; content management, anomaly detection, sales conversion, automation, and alerts, etc. TrendKite tends to help out a number of famous companies to build accurate figures and pictures in front of a worldwide audience through an easy yet powerful tool. TrendKite offers all kinds of advanced analytical techniques to sort out the issues a client may be facing and a number of other statistics that make it easy for the client to study the reports. [TrendKite Review]
---
Grin is an all-in-one influencer marketing tool that is now becoming very famous in the online marketplace. This tool has become a must for new companies and online marketers. Finding new and eligible influencers using this tool is very easy as it uses the best and the most efficient methods for finding the right influencers for the right kind of company. The user can easily recruit the correct influencer for the promotion of his/her company. Grin helps in creating a strong link between the client and the influencer. In this way, Grin helps out both the clients and the influencers that were previously unrecognized. [Grin Review]
---
Inbassador is a newly made brand-identity influencing tool available online. It uses intelligent algorithms and modern methods to control and keep a check on the people that can be your next brand ambassadors. This method helps the user improve their business and gather maximum online traffic to a single page. In this way, it becomes really easy for the clients to find more and more brand ambassadors that can improve their businesses. By using this tool, you can keep a check on how much a brand ambassador benefits your business. [Inbassador Review]
---
NinjaOutreach is a magnificent outreach program that allows its customers to manually find out the perfect influencers that can help boost the outreach of a particular website. NinjaOutreach is recommended and trusted by a number of very famous and prominent companies including amazon, Walt Disney and Alibaba, etc. It is ranked amongst the top outreach programs available in the online marketplace. It detects the best influencers out of the lot. NinjaOutreach bases its search upon the audience that you are trying to target. It has the capability of working with a number of big campaigns with the help of a very strong algorithm. [NinjaOutreach Review]
---
Linqia is a great tool to manage Micro, Macro, or Mega influencers. Their industry-leading influencer marketing platform helps you find the right influencers to reach your target audience. These content creators work within the guidelines of your creative brief to deliver captivating assets to bring your product to life. [Linqia Review]
---
In the very early stages of a business, the major concern for most marketers is to attract more and more customers and enhance their website traffic. The two most notable approaches are; a technical approach that includes optimizing content and code via SEO and other tools, the second approach is via influencers called influence marketing. Gaining the trust of customers, no matter how good the technological aspect of your website is, is quite difficult, which is why influencer marketing is an extremely beneficial approach in this case. It is because of this reason Klear is one of the best tools to use to gain advertisement through the help of an already established company, influencers in general, or even celebrities. Since today it is extremely difficult to target the desired audience because of the customer-to-customer trend, Klear in this aspect helps ease our difficulties and saves time and resources. [Klear Review]
---
Carro is an all-in-one platform to discover, connect, and collaborate with influencers. In this age where social media rules e-commerce, it is essential to rely on some of them to attract customers to your brand. Above all, they can increase brand awareness and traffic to your website. 
More importantly, this platform allows you to manage the process rapidly and easily. Also, it offers a practical dashboard that provides all the information you need to create and develop successful relationships with influencers. And, influencers already noticed the numerous advantages of working through Carro and subscribe more every day. [Carro Review]
---
See Other Social Media Marketing Tools:
---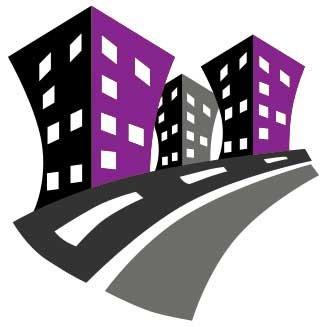 Behind SEMPlaza is a team of SEM specialists working hard to put together one of the best internet marketing tools directory. Additionally they offer free search engine marketing tips and strategies in all digital marketing fields: SEO, PPC advertising, social media marketing, email & push marketing, retail & affiliate marketing.

Posted on: May 1, 2019