Snappa
---
What is Snappa?
Snappa is an online tool that allows you to create any type of online graphic. You can create and publish images for social media, blogs, graphic ads, and more. It has professionally designed infographic templates and a drag-and-drop feature that makes customizing them easy for everyone.
How To Use Snappa? (Features)
Low prices – Basic editorial needs of the user are free. The graphics library images and art are free too. The user is not going to be charged extra for using them. Thus making it easier for new entrepreneurs to use.
Easy to use – Snappa does not require any expertise, after signing up, a tutorial video pops up "how to use" which teaches the user to use this tool.
Professional Graphics – A library of professionally designed graphics is provided to the user. Snappa is categorizing them by their type into social media, blogs, headers, display headers, etc. It also lets the user upload any font or images and graphics they might require letting the user be more personally involved with the design.
Image Quality – The quality of the image provided is dependant on the user, along with its dimensions. You can choose between JPG, high-res PNG, Retina JPG, or Retina PNG before downloading
Managed Team Work – It also supports a team working together on a single project with a leader overlooking and dividing the access between the team members. The number of team members supported by Snappa can be up to 5
Organized Folders – This graphic tool also helps the users keep their work organized in folders
Connected to social media – It helps with your social media posts with Buffer integration by scheduling your posts on all your linked accounts.
Pros (Advantages)
No extra skills are required and any help required is provided on "Snappa Knowledge Base". No editing is required and professional graphics are provided to which one can add if needed.
This is a platform where teams can collaborate to make a shared end product. The team members are editable and have controlled access to the project depending upon the team administrator.
It provides multiple packages, one of which is free thus making it easier to use.
Cons (Disadvantages)
This tool does not have Autosave capability which means you will have to redo the work if something wrong happens with your PC.
Another inconvenience is that it doesn't have an undo feature thus making the user do everything from zero all over again in case of an error.
You need an internet connection, if you are offline Snappa will not work.
How Does Snappa Work? (Conclusion)
Snappa is an easy to use interface for people in need of good graphic designs without having to pay a professional. It is the solution to many entrepreneurs' needs. It provides the user with a library of design and helps them work in teams. The organized folders help keep the proper workflow.
How Much It Costs? (Pricing)
Try It Now!
---
Best Paid & Free Alternatives (Similar Tools)
Image & Infographics Tools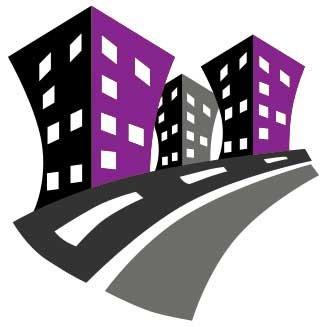 Behind SEMPlaza is a team of SEM specialists working hard to put together one of the best internet marketing tools directory. Additionally they offer free search engine marketing tips and strategies in all digital marketing fields: SEO, PPC advertising, social media marketing, email & push marketing, retail & affiliate marketing.

Posted on: January 19, 2020