What Are the Best Retail Networks Management Tools in 2023?
---
Best Retail Networks Management Tools in 2023
Managing multiple retail networks could be a difficult job if done manually. Using the right tools can make your life easier with your retail marketing.
We put together a list of tools and services that you can use to manage your accounts and your product listings on retail networks.
Alternative Retail Management Tools [Overview]
Vote for your favorite retail management tool! The ranking below is based on real votes from retail marketers who tried the tools.
Sellics is a tool aimed to maximize businesses with Amazon. Its popularity is due to its coverage of all sides of Amazon's business. And they cover it all in-depth! Sellers, Vendors, and agencies can equally find an invaluable ally when they start using it. This software is commonly known as an all-in-one solution due to its multiple features. Sellics is very competitive by providing world-class support and constant analysis of the market to adapt its functionalities.  As a result, you will not have to jump from one software to another to try to maximize and make grow your business. [Sellics Review]
---
Taxomate was developed to give Amazon FBA sellers a very needed hand with their taxes and accounting tasks. Despite that the Amazon commerce platform offers a lot of advantages with taxes, logistics, and administration, it still took too much time and effort. But, with Taxomate, it is possible to automate and integrate Amazon's functions in just one system. These features provide invaluable facilities to small and medium-sized businesses to make sure they comply with their financial duties with the same efficiency as bigger enterprises. Because this tool is multi-market, SMEs can easily explore international markets for their products while keeping their efficiency. [Taxomate Review]
---
Jungle Scout helps you take your Amazon business to the next level by creating a variety of tools that maximize its performance. Its features are aimed to search and track the products offered by Amazon. To do so, it offers a Product Database that contains millions of products listed and ready to commercialize. Also, Product Tracker and Sales Analytics modules, give you all the data you need to plan and succeed in your marketing and financial strategies. Overall, Jungle Scout is always trying to improve its products, and more recently it launched new tools to adapt the platform to Amazon's adjustments. [Jungle Scout Review]
---
Quantify is designed to make your complex business an easy one. It is an amazing tool that works to contemplate your business growth and escalate your profit. It contains several features of financial information and data and depicts a clear picture of profit, losses, breakdown, and financial status. It views the current products trending on Amazon. It also keeps an eye on the products available, and inventory management and informs you in case of low stock. You can also get a review of the products that are demanded more. Hence, this provides you with detailed information about what is sold. [Quantify Review]
---
Repricer by Xsellco was created by Ray Nolan in 2015. It is one of the three business modules offered by Xsellco. Xsellco Repricer allows to reprice at the fastest speed possible and helps small or large companies to increase their profits in different ways. It uses amazon web services to ensure maximum sales with minimum effort. At optimal prices, it helps you to win the Buy Box as soon as your competitors reprice or goes out of stock and sell it at higher prices. This platform is not only used in English but also in German, French, Italian, and Spanish. [Repricer Review]
---
SmartPrice is a product launched by eComEngine. It is a repricing software tool for amazon buyers and sellers. It maximizes your profits by adjusting prices automatically by using their algorithmic re-price taking your business to another level. It helps small and large companies to increase their profits in different ways. SmartPrice improves your chances of winning the Buy box while saving time. SmartPrice offers an automated approach. Sellers can determine when they want the repricing to occur. A summary of all the adjustments made throughout the day is provided in daily reports.  SmartPrice is used in marketplaces such as Amazon, price minister, FNAC, and Cdiscount. [SmartPrice Review]
---
Things are selling but am I getting a profit? Do I have the right kit part? Did that shipment arrive? What do I need to reorder and when? Did my purchase order arrive from the supplier? If any of these questions look familiar to you then RestockPro can help. RestockPro by eComEngine is flexible, easy-to-use forecasting and FBA inventory management tool with decision support and automation functionalities. It tracks and overviews all the inventory data, makes stocking decisions, manages supplier relationships, and views specific ASINs quickly when required.  Restockpro allows better monitoring of sales, competitive listings, and expected margins. It also offers kitting features so that you can win the Buy Box. [RestockPro Review]
---
MarketScout by eComEngine is an Amazon research tool that provides all the data about the items before you add them to the Amazon inventory. If you want to do market research and get information about the product then Marketscout has got you. MarketScout does the research work and after that, the compiled report can be downloaded or viewed online. The report consists of information related to unit weight, fulfillment cost, item rank, number of FBA sellers, and much more. You can also receive margin information if you include the item cost in your CSV. Without the hours of researching such competitive data, it helps you make smarter purchasing decisions. [MarketScout Review]
---
Repricing Central is a tool provided by BQool that allows you to optimize your prices on Amazon so that you wouldn't lose your Buy Box. Selling items on Amazon can become a very arduous task if don't have a Buy Box. Your sales would drop as people find it easier and more convenient to buy items that have an "Add to cart" option rather than going through another step for the purchase. By using this service you can constantly alter the prices of your products based on comparison with MSRP and the price of your product on other websites. [Repricing Central Review]
---
BigTracker is a tool that helps you conduct successful product research. Provided by BQool, it gathers all the information you need about the sales and purchases taking place on Amazon so that you can easily track the product that you're interested in. When it comes to selling products on Amazon it is important to know what type of products catch the eye of the public and what should be sold to get a higher profit margin. If you find the right product, it can take your profit margins through the roof. It is also crucial that you keep an eye on what you're competitors are doing to rise to the top and stay there and our tool does exactly that for you. You can find the products that will help you generate a large revenue while having a lower cost. [BigTracker Review]
---
SellerEngine Plus is a tool that helps you handle various problems that come up during the process of selling products on Amazon. Whenever you're looking for software on the internet that would help improve your management, so many options come up for every specific task such as inventory management, product research, repricing, etc, and subscribing to all of them would put a big dent in your wallet. Our SellerEngine Plus has multiple features that assist you in solving almost all of your problems. It lets you conduct product research when you're looking for new products. You can reprice your listings. You can even manage your own FBA shipments and print labels for them. [SellerEngine Plus Review]
---
Profit Bandit is a mobile app through which you can scan the barcodes of products and it will tell you based on proper calculations whether the product would be profitable if sold on Amazon or not. If you're an individual or an organization, looking for the perfect product to sell on Amazon, it might take up a lot of research for you to find it. Not to mention all the money that you have to spend on FBA software to help you find your product. All of these troubles go away with Profit Bandit which allows you to perform an unlimited number of scans on products to find the one you seek. [Profit Bandit Review]
---
Sellery is a tool provided by SellerEngine that allows you to perform real-time repricing. It reprices all of your listings regularly so that you win the Buy Box for each of them and increase your profit. Sometimes, if the price of your product is greater than the MSRP, you don't get the buy box which causes a drop in sales as people these days won't waste time on extra steps of purchase, rather, they'll just purchase the product from another seller. Our Sellery solves this issue completely. With its repricing capabilities on your side, other sellers won't be able to snatch your customers away and you will have a competitive advantage over them. [Sellery Review]
---
If you are running ad campaigns on amazon it might be very challenging because if you don't have the right keywords your product doesn't get the attention it deserves. Ignite streamlines and organizes campaigns using your data. It is used to run profitable ad campaigns regardless of how many products you manage. You can easily conquer amazon advertising through ignite's intuitive graphical interface and data-driven suggestions. It grows your sales through targeted keywords and bid suggestions that keep getting more intelligent. Ignite helps you spend less time managing ads so you are free to build your brand through amazon marketing. [Ignite Review]
---
SellerApp is a platform aimed to ease and improve the interaction and daily operations of Amazon sellers. Amazon may offer remarkable profits to the most experienced sellers. At the same time, it is also true that this digital e-commerce platform requires some effort to get the best of it. And that extra effort with the potential of increasing your sales and the quality of service is what you can find in SellerApp. Here you can leverage a wide range of possibilities through keyword and product research tools. Also, other tools such as business alerts and the profit dashboard can give the best environment to allow sellers to develop their strategies. [SellerApp Review]
---
ZonBase is a powerful tool designed to help Amazon sellers to increase their profits. Due to its expansion and popularity, selling on the Amazon platform has become very competitive. Therefore, to get the best of it, it is necessary to use additional tools that help them to succeed. Due to that, ZonBase developed innovative ways to obtain information and analyze it.
By subscribing to the platform, it is possible to estimate sales, track ranks, find keywords, spy on your competitors, enhance photos, and more. All of these features are meant to stimulate sales. Also, you can implement and change strategies faster and more easily. [ZonBase Review]
---
Perpetua is a technology platform dedicated to helping Amazon sellers to thrive using sponsored Ads. It uses Artificial Intelligence (AI) to develop smart strategies and tools that will let you save time, and advertisement costs, and increase sales. 
Although Amazon offers many advantages for sellers, it is imperative that they find ways to leverage their tools. And that is exactly what Perpetua does by maximizing the benefits of Amazon's Demand-Side (DSP) Platform and all its sides. It includes sponsored ads, sponsored videos, and the algorithm. With all this in mind, the platform offers a winning bid for the subscribers. [Perpetua Review]
---
See Other Retail Marketing Tools:
---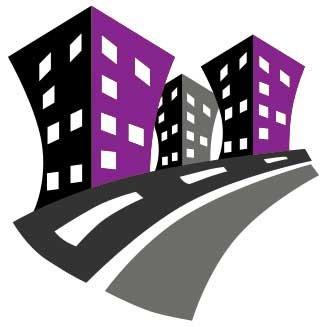 Behind SEMPlaza is a team of SEM specialists working hard to put together one of the best internet marketing tools directory. Additionally they offer free search engine marketing tips and strategies in all digital marketing fields: SEO, PPC advertising, social media marketing, email & push marketing, retail & affiliate marketing.

Posted on: June 16, 2019