What Are the Best Retailer Keywords Research Tools in 2023?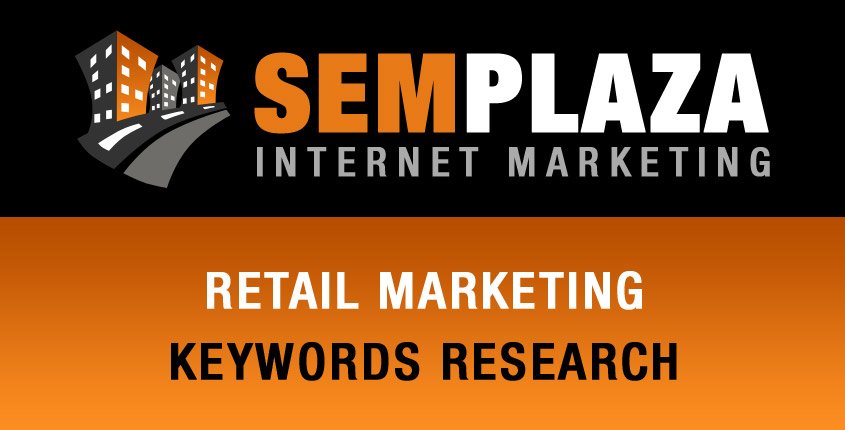 ---
Best Retailer Keywords Research Tools in 2023
We gathered a list of tools for keyword research, that you can use on Amazon and other retailer networks, to optimize your product listings for the right search terms and improve your PPC strategy.
Alternative Retail Keywords Research Tools [Overview]
Vote for your favorite retail keywords research tool! The ranking below is based on real votes from retail marketers who tried the tools.
Retailer Keywords Research Tools
Helium10 recognized the rich variety of functions offered by Amazon to its sellers. As a result, it developed an invaluable set of tools devoted to taking advantage of all those tools. Due to that, you can increase your sales by developing your marketing strategies. What can be currently done on the web and social networks can be also done on Amazon's site. Therefore, you can optimize your lists, find the most popular keywords and phrases, and find useful ways to beat competitors. [Helium10 Review]
---
Scope is basically an Amazon tool designed by Seller Labs for providing the Search Engine Optimization (SEO) effect for your product sales. This ingenious keyword research tool provides an excellent platform for the users to acquaint themselves with all the high traffic generating keywords in relation to their products. The application also renders its usage to the users to enhance their Amazon domains with better rankings on the search engine to generate more sales. Furthermore, it also acts as a platform to assist aspiring sellers to plan effective business strategies by providing them with useful data about the products that are the most profitable and in trend. [Scope Review]
---
Keyword Inspector is a platform that provides an array of tools to aid sellers on Amazon to grow their business efficiently. Optimization techniques are used to take make your sales list higher as compared to your competitor making the products sell quicker. Primarily, it is an Amazon keyword research tool, that sorts you the most prominently search words by customers to boost your market standing. The Keyword Inspector Product Research Tool gives access to the data of 150 million Amazon products, so you could plan efficient marketing strategies. It also offers reverse ASIN lookup for multiple Amazon marketplaces. [Keyword Inspector Review]
---
eGrow is an Amazon-based tool used by sellers to understand which product type is in demand. It provides its users with easy-to-use charts and panels covering product sales which are the result of regular analysis of sales of millions of items. It saves the user from having to scour through the Amazon market themselves to find a product that will sell. It is really helpful for new sellers looking to start a business through Amazon FBA and sell a huge number of products. It also helps the seller determine at which price the product should be sold by comparing them to the ones currently being sold. [eGrow Review]
---
AMZOne set the goal to gather all the necessary tools for Amazon sellers. Lucky for those sellers, it did it and now they can enjoy the benefits of having them all in just one site. Part of the success of Amazon comes from the wide range of tools it provides to help sellers achieve their sales goals. But AMZ.One took all of them to another level by adding tracking features for keywords and sales while providing promotion tools to help increase sales. It covers a 360° spectrum of the business. [AMZOne Review]
---
It is the biggest database of real Amazon shoppers and it can let you search the required data directly from the search bar. Amazon is no doubt a highly competitive market place and it is not changing soon. MerchantWords is a very effective keyword tool that will help you to closely notice your competitors and make a successful product launch and advertising campaign. Actually, it serves one purpose and that is to let you understand what items buyers are searching for on Amazon. And you can control or use this data in a variety of ways. [MerchantWords Review]
---
Sonar tool by Sellics is a free keyword and product research tool. Its optimized algorithm gives you a suitable search to make your business grow exponentially. It is a form of SaaS and uses cutting-edge technology to help you market your product efficiently. It was founded in 2014 and is a German-based startup that exists to provide your business with tools to ensure success. Sonar will grow your products' listing and ranking with back-end keyword support and other features. The software has a vast database that has numerous keywords that you can use for an efficient marketing strategy. [Sonar Review]
---
Amazon ASIN Lookup is software that improves your product's ranking on Amazon. It is an online business management strategy that grows your potential customers and directly increases your profits. This is a top-notch business intelligence tool, giving you reports and analyses of your product's performance. The lookup helps you find profitable keywords in order to rank better against competitors. Finding the right keywords will lower CPC costs, which will give you higher revenue with lower PPC costs. [Amazon ASIN Lookup Review]
---
AMZ Tracker was a pioneer in offering smart tools to Amazon sellers. Nowadays, it still offers a wide range of features that keep maximizing the seller's ranking and sales. Above all, it classifies its services as those aimed to attack the selling business with proactive actions such as keyword tracking and a dedicated website to promote and launch new products. On the other hand, you find tools to defend your business such as Hijack and Negative Reviews Alerts.
Also, you have reconnaissance tools such as keyword research and competitor analysis which may give a great advantage when promoting your products. [AMZ Tracker Review]
AsinSeed took its name from the "Amazon Standard Identification Number" that Amazon assigns to their products to distinguish them. This information is what this platform uses to conduct searches that determine which are the most relevant keywords. They are the real keywords that attract visitors and buyers to Amazon pages.
Besides the ranking, the results also compare all the terms included in the ASIN number, so you can decide which works better for your marketing strategy and PPC ads. Overall, the search process is quick and easy. Moreover, it offers a Chrome extension that speeds it up and makes it handy all the time. [AsinSeed Review]
---
Scientific Seller is an Amazon keyword tool that digs deeply into that e-commerce platform to find the most profitable terms. Its algorithm and search method guarantee that it finds options that are not commonly visible to other keyword tools. Due to that, it takes longer to get results, and when it finds them, they offer more benefits. But this tool is not limited to only searching for new keywords, but to helping businesses to take advantage of them. That is why it offers features such as Stuff Words Listing to include only the best on the space for product descriptions. [Scientific Seller Review]
---
ShopInspect offers a serious analysis of the products that are going viral in Shopify Stores as well as the methods to advertise and find new clients. Also, the platform helps you to develop your marketing strategies by offering a video maker and the analysis of social media. All these strategies guarantee that you can increase your profits in record time.
The competition between Shopify stores is rapidly growing. E-commerce through Dropshipping is gaining more entrepreneurs every day. As a result, if you are one of the lucky owners of one of those stores, you will find this platform as one of your best allies to overcome the competitors. [ShopInspect Review]
---
See Other Retail Marketing Tools:
---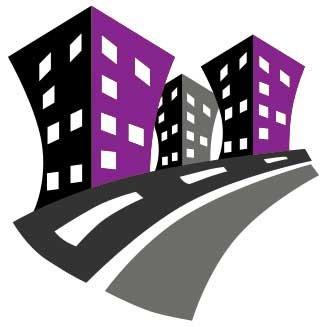 Behind SEMPlaza is a team of SEM specialists working hard to put together one of the best internet marketing tools directory. Additionally they offer free search engine marketing tips and strategies in all digital marketing fields: SEO, PPC advertising, social media marketing, email & push marketing, retail & affiliate marketing.

Posted on: June 17, 2019