Helium 10 Review – Everything You Need to Sell on Amazon
---
What is Helium 10 and Who Needs Helium10?
Helium 10 is a suite of powerful tools for Amazon sellers that can help you track your keywords and check their rankings, find products with good sales potential to add to your inventory, and set alerts for fraud monitoring to protect your lists from being hijacked.
How To Use Helium10? (Features)
Scribbles Listing Optimization – Through the powerful Scribbles SEO optimization tool you can improve your ranking on Amazon's search engine. You will have a fully optimized page and the most attractive keywords that guarantee a higher volume of customers and sales to surpass your competitors.
Black Box Product Research – In just a few seconds, this innovative Black Box tool from the Helium 10 software, allows sellers to find any product they want to add to their sales. You only need to add a limited number of factors that immediately give you the most accurate results.
Keyword Tracker – You can easily track the performance of your keywords. Therefore, you will always be aware of any change in market preferences and how they affect your marketing and optimization strategies.
Magnet Keyword Tool – You will not need to spend hours trying to find the best keyword anymore. By just adding a seed word, you will instantly get many suggestions and ideas for product listings.
Cerebro Keyword Spy – The Cerebro tool is able to spy and discover your competitor's strategy. They include keywords, phrases, the volume of sales, the number of competing products, and more.
Fraud Alert – You can receive alerts whenever someone tries to high-jack your product listings. Therefore, your efforts and your brand will be fully protected.
Inventory Protector – If you offer discounts and coupons for your marketing campaigns, this tool allows you to limit the number of buyers in order to avoid any fraud.
Refund Genie – Get detailed reports on any lost or damaged inventory caused by Amazon in order to get the proper reimbursement as soon as you can.
Pros (Advantages)
It includes a free trial.
Helium 10 offers professional training through webinars and courses to teach you how to use it.
More than 10 tools are available to take any business to another level.
Cons (Disadvantages)
All the plans of Helium 10 paid membership might be a little expensive for new Amazon sellers.
The whole set of tools might be too complicated for beginners and it takes time to learn to handle them.
The Cerebro IQ score feature is only available with paid memberships.
How Does Helium 10 Work? (Conclusion)
If you have discovered the potential of Amazon as a platform for successful sales, this is a powerful tool that will skyrocket your sales. Helium 10 offers a deep insight into all the functions you need to handle to achieve success. It can be used for beginners to learn from the best and veteran sellers will find it particularly useful to improve their business quickly.
How Much Does It Costs? (Pricing)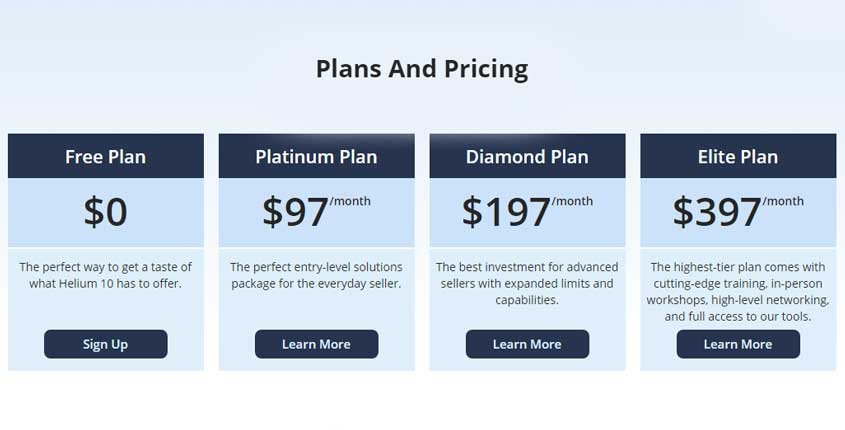 Try It Now!
---
Best Paid & Free Alternatives (Similar Tools)
Retailer Keywords Research Tools
Everything you need to sell on Amazon and become a top seller.
A suite of tools helping you with product research, keywords tracking & research, listing analyzer & optimizer, sponsored ads management, & more.

Recommended by SEMPlaza as the Best Amazon Tool in 2023.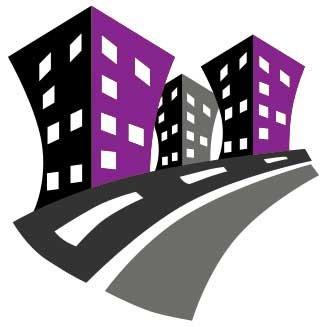 Behind SEMPlaza is a team of SEM specialists working hard to put together one of the best internet marketing tools directory. Additionally they offer free search engine marketing tips and strategies in all digital marketing fields: SEO, PPC advertising, social media marketing, email & push marketing, retail & affiliate marketing.

Posted on: January 5, 2020