Scope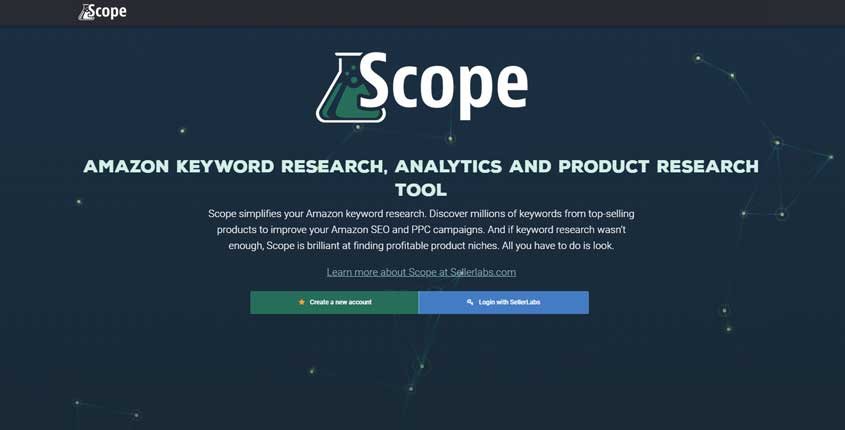 ---
What is Scope?
Scope is a great tool for Amazon keyword research. It helps you discover millions of keywords from top-selling products to improve your Amazon campaigns. The tool can also be used for finding profitable products to sell.
How To Use Scope? (Features)
Keyword Research Tool – Scope acts as an accurate keyword research tool by generating highly relevant and traffic-generating keywords for your Amazon domains. Users would be able to apply the SEO conforming keywords on their domains to enhance their sales on Amazon. This would clearly help in improving the product ranking thus increasing the chances of sales.
Product and Price Tracking – The platform also offers the facility to its users of keeping them informed about the products in demand and their prices. This extends to different categories as the users would be able to track and analyze products from different niches and plan better market strategies on the basis of the data collected. This can prove to be pivotal considering the fluctuating tendencies of the Amazon market.
Comprehensive Description of Products – The application is employed with extensive information including the reviews and feedbacks regarding any product that is available on Amazon. The information available about the products would prove to be beneficial for the users it would aid them in their research mechanisms to understand how their product is different for the similar products already available on the platform. It would also give them an idea about their standing and would further help to formulate an effective product description.
Pros (Advantages)
Highly effective search results – Scope can prove to be a highly effective search tool by generating highly relevant and SEO enriched keywords for your Amazon domain to enhance your market standing.
Provides insight into the competitive market – The platform also gives its users an insight into the strategy working behind your competitors' sales and the factors powering their projects.
Clarity on your business strategy – The application can also assist you in figuring out your estimated sales and cost which would clearly help you in shaping an effective market strategy.
Cons (Disadvantages)
Restriction of the platform – Scope is restricted in the sense that it is compatible only with Amazon. It focuses on the products which are available on Amazon and would only adhere to the data which is Amazonish in nature.
Availability issues – The tool is currently available in the US only thus fairly restricting its usage.
How Does Scope Work? (Conclusion)
Scope by Seller Labs is clearly an efficient keyword research, analytics, and product research tool for Amazon-related stuff. With its highly effective keyword mechanism, effective research utilization, and easy usage, it can prove to be an integral component in shaping your business prospects.
How Much It Costs? (Pricing)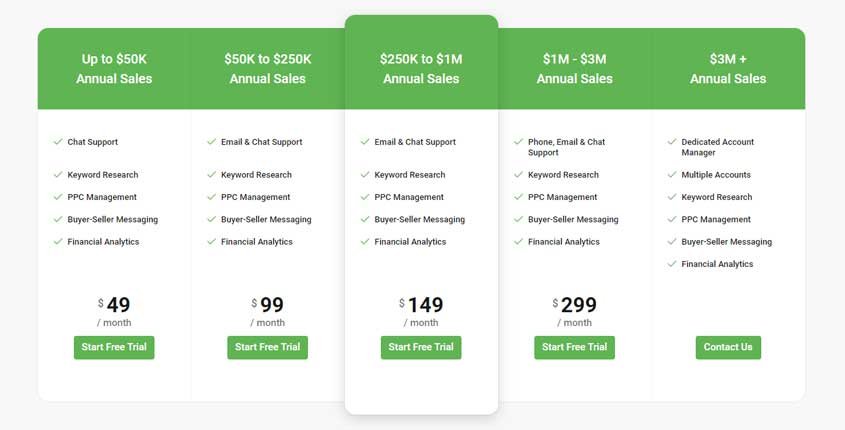 Try It Now!
---
Best Paid & Free Alternatives (Similar Tools)
Retailer Keywords Research Tools
Everything you need to sell on Amazon and become a top seller.
A suite of tools helping you with product research, keywords tracking & research, listing analyzer & optimizer, sponsored ads management, & more.

Recommended by SEMPlaza as the Best Amazon Tool in 2023.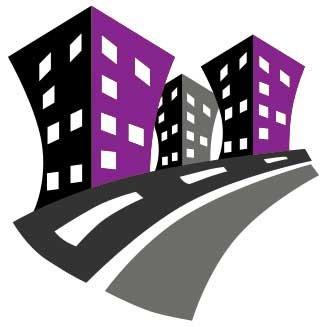 Behind SEMPlaza is a team of SEM specialists working hard to put together one of the best internet marketing tools directory. Additionally they offer free search engine marketing tips and strategies in all digital marketing fields: SEO, PPC advertising, social media marketing, email & push marketing, retail & affiliate marketing.

Posted on: January 5, 2020