What Are the Best SMTP Services for Sending Emails in 2023?
---
Best SMTP Services in 2023
When sending emails in bulk, the service you are using is critical for the deliverability of your emails. A good SMTP service makes the difference between successful email marketing and failing email marketing.
Here is a list of the best SMTP services and software that you should consider using for your email campaigns.
Alternative SMTP Services [Overview]
Vote for your favorite SMTP service! The ranking below is based on real votes from email marketers who tried the services.
For a period of two decades, SMTP has remained the most trusted and reliable e-mail relay. Being the only e-mail relay trusted by multiple world-class companies, SMTP ensures that its customers get the best services possible, guaranteeing no compromise on e-mail delivery irrespective of what its customers use. SMTP has developed advanced algorithms and strategies which keep spammers out of its platform. Offering facilities like developer-friendly API and 24/7 dedicated customer support, SMTP makes sure its customers have the best experience using its platform. SMTP e-mail relay will certainly deliver your e-mails without any complications. [SMTP Review]
---
turboSMTP is a professional SMTP service provider, created by Delivery Tech in 2010. With an outstanding delivery rate and reliable servers, turboSMTP proves to be a world-leading SMTP provider. Its outgoing mail server ensures secure SMTP relays and also provides a great SMTP API for cloud application developers, along with a free SMTP server service. With a multitude of features, turboSMTP holds its position of being one of the most user-friendly and helpful SMTP service providers out there. [turboSMTP Review]
---
Trusted by the leading software development teams around the globe, Mailgun is by far the best transactional e-mail tool available today. Developed by Rackspace, Mailgun is an automated e-mail tool that uses the concept of cloud computing for sending, receiving, and tracking e-mails. The use of intelligent inbound routing and storage techniques enables the user to know where their e-mails end up. Mailgun, a set of APIs, is offered in many popular programming languages such as PHP, C#, Ruby, Python, and Java.
Apart from the API, Mailgun features can be used via traditional e-mail protocols like SMTP which adds security to the platform. The SMTP can also be a standalone service, and it can be used by email marketers that are not using Mailgun for sending emails, but on a different platform. [Mailgun Review]
---
Mailjet is an online automated Emailing service. It is an example of SaaS and can be used on Android or iOS too. It provides you with the option to make customized emails and market your idea to make your business grow. Mailjet provides templates and unique designs to make your marketing strategy efficient. This software is also used by developers to send messages or share codes during the development phase. Each team member can view and make changes as required for the completion of the project. This service is deployed by top organizations which gives you the trust to make your business excel. [Mailjet Review]
---
Sendinblue is a powerful SaaS for the marketing of businesses. This software allows clients to grow their sales and viewership of online content. The software uses CRM, marketing automation, email campaigns, SMS marketing, Facebook ads, and retargeting ads. The platform is unique as it ensures robust technicality and a user-friendly interface. This initiative was started in 2012 by Theberge and Sharma which has multiple offices across the globe and over 50,000 clients. It is a cloud-based software that ensures data protection and integrity with advanced data security models. Sendinblue uses big data implementation which is an evolving technology, making this software up to date. [Sendinblue Review]
---
Dyn Email Delivery is an Enterprise-Class Technology Platform for email delivery, management, and reputation. It is a platform that is managed by Oracle, a renowned company that sells its software to high-end clients. Dyn Email Delivery builds upon IaaS (Infrastructure as a Service) which makes it a leading email delivery system. This software is used to deploy bulk or transactional emailing services to make your online business grow. The option of sending emails to a single user or multiple with the customization provided by this software will grow your audience. Powerful analytics allows insight into your email's performance, letting you make the changes as required to grow. The reliability of Dyn makes this software a customer favorite. [Dyn Email Delivery Review]
---
Sendgrid is a service provider that helps companies send promotional emails, newsletter emails, and password resets to their contacts without any delays. It helps with marketing campaigns, and customer service, and helps save time and money as well. It makes sure that the emails that are sent are received by the inbox rather than categorized as spam. By improving its user's e-mail deliverability and subscription engagements Sendgrid optimizes its e-mail program. It also provides the user with an option to edit their HTML code through an easy-to-use editor which helps pinpoint errors and saves time through tag completion. It also provides email automation tools and email templates to make emailing less complicated. [Sendgrid Review]
---
LeaderSend is an online software for email campaigns and management. It is an example of SaaS and is used for marketing campaigns. The software has unique features that make it easy for it to beat its competitors. It enables you to create attractive emails and lets you track their performance. This software automates the entire campaign with its effective features. You can send welcome emails, purchase confirmation emails, or customer support emails, and also track the bounce rate. It lets you generate comprehensive reports based on which browser or device your email is accessed on and which country accounts for most of your email campaigns. These transactional emails will enable you to grow and increase your audience for the online business. [LeaderSend Review]
---
MailUp is an online business intelligence software that was established in 2003, in Italy. It has ever since grown over to 5 different countries with over 10,000+ partners. It lets you market your ideas efficiently and gives you the freedom to provide customized mail and messaging services. It is your all-in-one marketing platform that makes sure that your sales improve and your customers grow. It provides customizable messaging and other services to ensure that your organization grows seamlessly. MailUp is an automated advanced marketing platform that is integrated with Facebook, Amazon, and other top connectivity platforms. Its main features are mail marketing, SMS marketing, messaging apps, and predictive marketing. [MailUp Review]
---
Delivering billions of e-mails since 2010, Postmark is one of the most trusted transactional e-mail providers today. Postmark gives you the ability to send thousands of e-mails in a single click. It also has the ability to deliver millions of your e-mails in a matter of seconds. Not only the delivery speed is monitored, but it is also shared publicly to assure fast and accurate service from Postmark. With 24/7 available customer support at your back, you don't have to worry about a thing when using this transactional e-mailing tool. Continue reading this article to find out more about Postmark. [Postmark Review]
---
Amazon has developed a flexible, affordable e-mail service for developers and businessmen. Amazon SES (Simple E-mail Service) is a cloud-based e-mail sending service. This e-mail service is used to send marketing emails, notifications, and transactional emails. The affordability and effectiveness of Amazon Simple E-mail Service are highly commendable. It is for every single person who runs a business so that they can keep in contact with their customers. You can seamlessly integrate Amazon Simple E-mail Service directly into your existing applications. Moreover, it can easily incorporate into the software that you already use. [Amazon SES Review]
---
See Other Email Marketing Tools:
---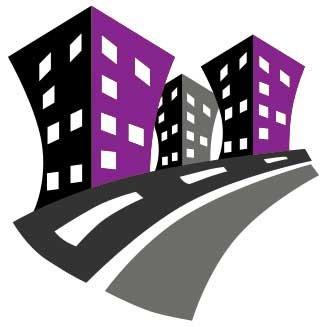 Behind SEMPlaza is a team of SEM specialists working hard to put together one of the best internet marketing tools directory. Additionally they offer free search engine marketing tips and strategies in all digital marketing fields: SEO, PPC advertising, social media marketing, email & push marketing, retail & affiliate marketing.

Posted on: June 16, 2019