Mailjet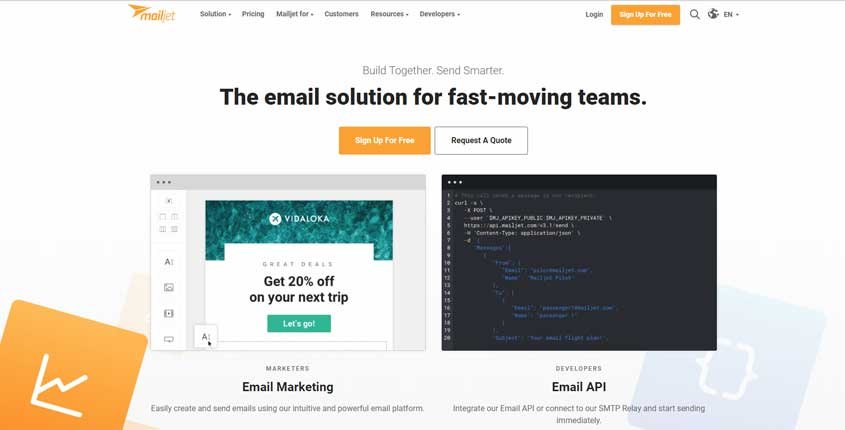 ---
What is Mailjet?
Mailjet is a powerful and easy to use email platform that allows you to create and send email campaigns to your audience and monitor the results to optimize your performances. The tool offers email API integration and an SMTP relay service.
How To Use Mailjet? (Features)
Responsive emails can be created from the template gallery to give the stylish design that your marketing needs. The option of dragging and dropping themes onto the website makes it unique and user-friendly. Whether the emails are for marketing or transactions, the content created on Mailjet is surely going to be effective.
Teamwork on your content is allowed by Mailjet. With brainstorming across the board your design will be revamped and reimagined to market efficiently. This software allows different users to contribute and bring out the desired look in your email. Restricted or customized access to various users lets the team leader work effectively with the resources allotted.
Subscription Forms built within the email lets you increase your following. With a greater audience, your business will grow to produce more profit.
Functional widgets can be easily made using basic operations. No prior technical knowledge is required, as this software lets you create desired and attractive widgets that will seamlessly integrate with your website.
Organize your contact list so you can work effectively to produce top results. Sorting through specifications give this software superiority over others. Targeted segments based on behavior, interests, and identities can be used to make your marketing strategy effective.
Track and analyze your emails and outreach program. You can make changes to your strategy after studying Mailjet's analytics, so your business performs at its best. The Real-Time monitoring feature gives you instant access to your content's performance.
Integration with your work tools is made easy with Mailjet. You can integrate your account with Facebook to market on your social media and reach a bigger audience. Integrate with your WordPress website to have a smooth experience of marketing.
Pros (Advantages)
SMTP relay allows for the developer to work efficiently and communicate through an easy channel.
The flexibility provided on the free version makes this software desirable by experts and developers.
Spam Filters lets you focus on the audience that will make your business grow.
Documentation and clear tutorials make this software easy to use.
Cons (Disadvantages)
API keys are longer at times which makes it unsuitable for older applications.
Post-Campaign Analytics is to be viewed and used manually making it a hassle.
Blocks the account instead of highlighting issues with domain.
How Does Mailjet Work? (Conclusion)
Mailjet's feature of drag & drop makes it exceptional for new users. The SMTP relaying protocol gives you effective means of communicating which makes this software unique. However, the software minor faults might push it against the wall and might not be advised for high-end businesses.
How Much It Costs? (Pricing)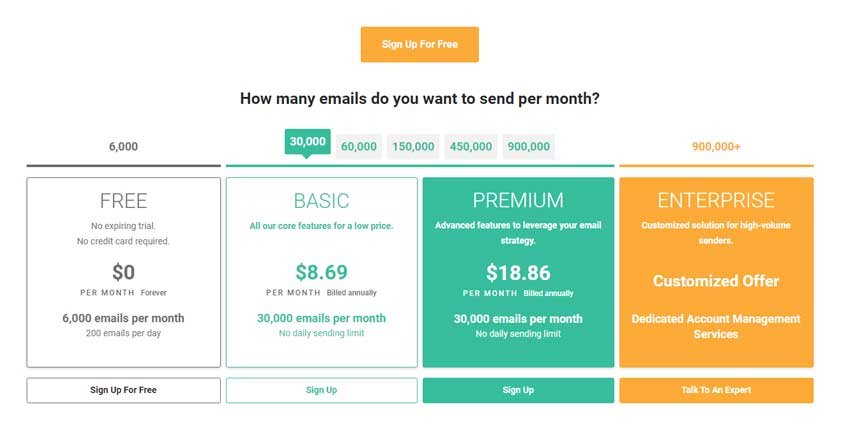 Try It Now!
---
Best Paid & Free Alternatives (Similar Tools)
Help your team get a lot more done each day. Say goodbye to wasted time!

Recommended by SEMPlaza as the Best Employee Time-Tracking Tool in 2023.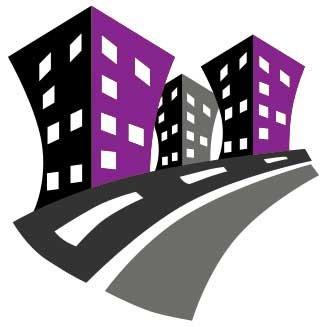 Behind SEMPlaza is a team of SEM specialists working hard to put together one of the best internet marketing tools directory. Additionally they offer free search engine marketing tips and strategies in all digital marketing fields: SEO, PPC advertising, social media marketing, email & push marketing, retail & affiliate marketing.

Posted on: January 14, 2020