Amazon SES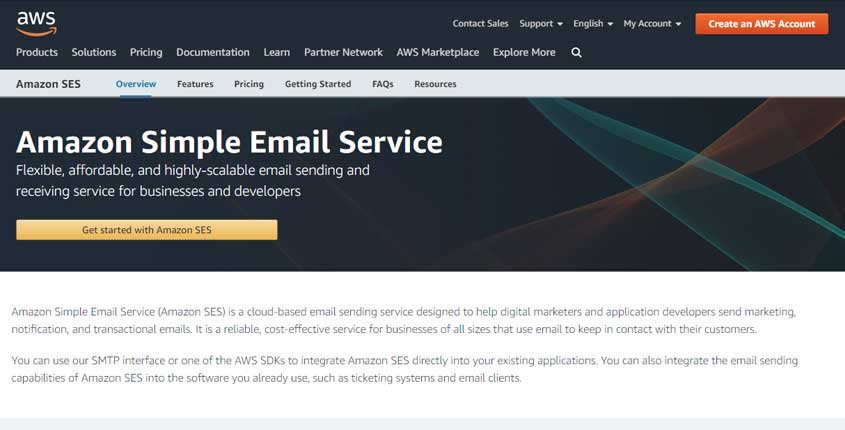 ---
What is Amazon SES?
Amazon SES (Simple Email Service) is a cloud-based email sending service that helps email marketers and application developers send marketing and transactional emails to their customers or subscribers.
How To Use Amazon SES? (Features)
High Deliverability – Amazon Simple e-mail service maintains a high reputation when it comes to sending e-mails that are free from any malicious content.
Personalization of Content – With Amazon SES, you can easily create e-mail templates for content personalization. This service also removes the replacement tags from the e-mail template and replaces it with the changes you have specified.
Authentication – Authentication is by far the most important factor that is required for sending e-mails; the internet service provider checks the authentication of every e-mail before attempting to deliver it to the recipient. For this reason, Amazon Simple E-mail Service supports all industry-standard authentication mechanisms.
Monitoring – The e-mail sending activity is rightly monitored by Amazon Simple E-mail Service. Moreover, the Amazon simple e-mail service captures information of the entire e-mail response funnel.
Multiple E–mail sending Interfaces – There are several methods of sending e-mail through Amazon Simple E-mail Service, including Amazon SES console, Amazon SES API and Simple mail transfer protocol.
Pay only for what you use – There are no upfront costs in Amazon Simple e-mail service. You don't have to pay for extra things; you only pay for what you use.
AWS Integration – Amazon Simple e-mail service integrates seamlessly with Amazon EC2, Amazon SNS, Amazon Watch and Amazon Work Mail, etc.
Pros (Advantages)
Cost-effective – There are no time-consuming pricing negotiations and the e-mail service is highly cost-effective.
Content Filtering Technology – Amazon e-mail service ensures that the content which is sent through your e-mails is free from any spam and malicious data.
Configurable – With the help of Amazon e-mail service, you can create configuration sets to create rules. Notifications can be received through Amazon SNS.
Cons (Disadvantages)
Service limits – The Amazon E-mail service uses a quota system, which means that you can send only a limited number of e-mails per day. However, you can also request AWS to increase the limits.
Bounce rate – Although Amazon e-mail service is a great facility for all the developers and marketers, there is one minor drawback, that is you need to make sure that you don't exceed your bounce rate beyond 10% because it will make you lose the ability to use the service.
Delivery Problems – Sometimes due to the recipient's e-mail server, there arise some issues regarding limitations on the rendered content.
How Does Amazon SES Work? (Conclusion)
The Amazon Simple E-mail Service ensures that you get the most outstanding and hassle-free experience of e-mail sending. For this reason, Amazon E-mail Service is devoid of any complexities and extra expenses. It is by far the best option for developers and digital marketers to stay in contact with their customers.
How Much It Costs? (Pricing)
Try It Now!
---
Best Paid & Free Alternatives (Similar Tools)
Help your team get a lot more done each day. Say goodbye to wasted time!

Recommended by SEMPlaza as the Best Employee Time-Tracking Tool in 2023.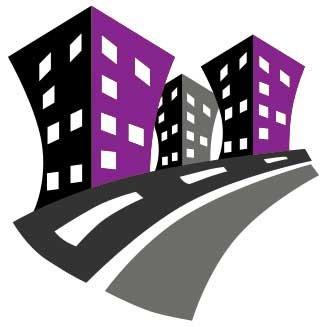 Behind SEMPlaza is a team of SEM specialists working hard to put together one of the best internet marketing tools directory. Additionally they offer free search engine marketing tips and strategies in all digital marketing fields: SEO, PPC advertising, social media marketing, email & push marketing, retail & affiliate marketing.

Posted on: January 14, 2020