Sendinblue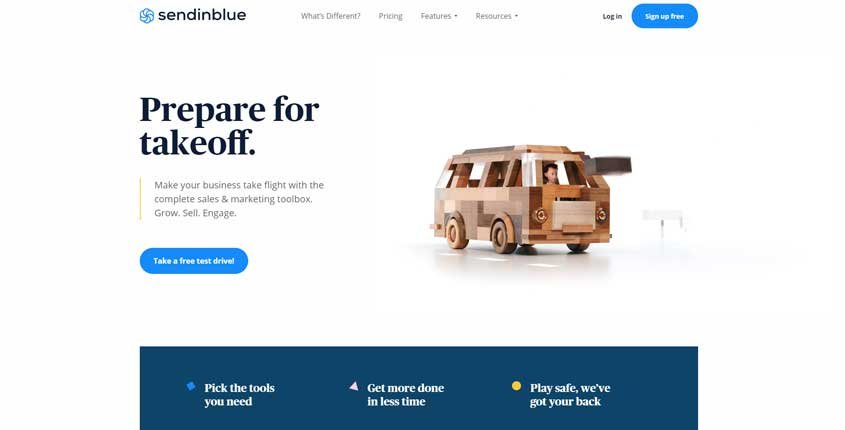 ---
What is Sendinblue?
Sendinblue is an all-in-one marketing platform that allows you to send emails, SMS, Facebook Messenger messages, chat messages. It's a tool that can help you build stronger relationships with your customers.
How To Use Sendinblue? (Features)
Marketing campaigns lets you sell your idea effectively using newsletters, banners, and ads. The growth of a business depends on the quality of marketing, and Sendinblue takes pride in providing the top strategies for marketing.
Transactional emails are sent through SMTP for confirmation emails, validation, or passwords. This secure protocol ensures that data integrity is maintained and the trust of the client is upheld. Communication is made easy with this, which enables clients to send details and updates to the customers efficiently.
Automation of your workflow is this software's main feature. It lets you set the preferred choice of email date, email recipient's, and email outline. The need for human control is minimized as the software decides to auto-response to any queries by the customer. Marketing strategy is also analyzed by the software to suggest favorable tweaks to the broadcasting idea for seamless performance.
CRM implementation lets you keep track of customer responses and reviews. Quality is determined by conformance to customer needs, and this software lets your customer review for improvements and revamped models.
Facebook ads are also an efficient method for outreach. You can select users on the basis of geographical location or interests for your content's broadcasting.
Landing pages let you drop and drag different models and ideas onto the software for smooth working. You can optimize and update your strategies with customized models of work.
Pros (Advantages)
Reliable and fast customer support build the trust of Sendinblue in clients.
The interactive and user-friendly interface makes it easy to use for beginners.
Drag and Drop feature lets you customize your software account and update it to your requirements.
A/B Testing is a unique feature that makes this software premium.
WYSIWYG Email Editor lets you make changes to your requirements.
Cons (Disadvantages)
Signup is a hassle as it has a lengthy form and the ease of use is not a feature of it.
The SMS feature is overpriced and not suitable for small scale businesses.
Bugs in the editing window which makes for a glitchy experience.
How Does Sendinblue Work? (Conclusion)
Sendinblue is an all in one marketing platform that uses the latest tools to make your business grow rapidly. This software uses evolving technologies and efficient data security to give you a seamless experience. However, some glitches could be fixed to make it a top-notch software and suitable for high-end companies. Overall, this software fits well for its price and surely a revolutionary tool in the market.
How Much It Costs? (Pricing)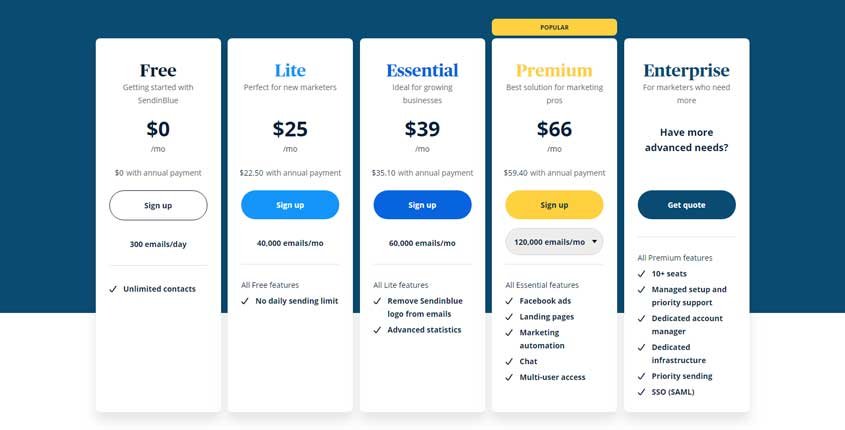 Try It Now!
---
Best Paid & Free Alternatives (Similar Tools)
Help your team get a lot more done each day. Say goodbye to wasted time!

Recommended by SEMPlaza as the Best Employee Time-Tracking Tool in 2023.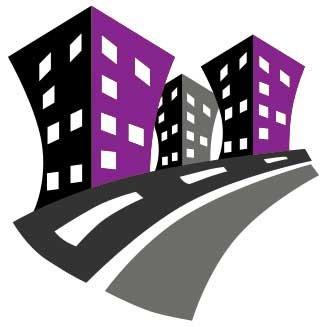 Behind SEMPlaza is a team of SEM specialists working hard to put together one of the best internet marketing tools directory. Additionally they offer free search engine marketing tips and strategies in all digital marketing fields: SEO, PPC advertising, social media marketing, email & push marketing, retail & affiliate marketing.

Posted on: January 14, 2020