What Are the Best Email Sending Services in 2023?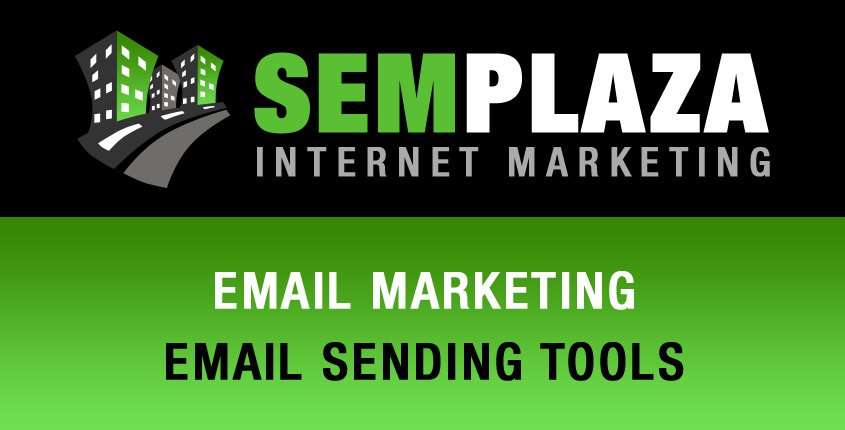 ---
Best Email Sending Tools in 2023
Ever considered using an email automation service?
Here's a list of email sending alternative tools and services that can make your email marketing easy, fun, and efficient.
Alternative Email Sending Tools & Services [Overview]
Vote for your favorite email-sending tool! The ranking below is based on real votes from email marketers who tried the tools.
When you need a good marketing tool, the first one you can think of is MailChimp. Not only because of its easy-to-remember Chimp logo, but also because it's user-friendly, and it has all the features you need to run your email marketing campaigns. No wonder it's so popular among email marketers. Because of the numerous features, we can call it an All-in-one Marketing Platform.
It has been one of the firmest growing email marketing providers for years now. They've built a huge foundation of customers ranging from tiny personal accounts to some of the most significant enterprise brands in the world. It benefits you integrate with services you already use, design email newsletters, share them on social networks and track your results. [MailChimp Review]
---
Constant Contact is an Email Marketing platform. Consisting of a drag-and-drop editor, it makes the process of composing, customizing, and sending professional emails to users much easier and more convenient, while maintaining the quality of what it does. With Constant Contact, one can send professional responsive emails to users at a very convenient price, which could be accessed anywhere, anytime.
The templates are pre-defined and can be edited easily par ones need with the drag and drop feature, different types of statistics are also provided which gives an insight into the responses given by the users which can then be used to mold one's strategy or approach. All of these aid you in providing stability in the market and helps narrow the communication gap between users and companies while also keeping the users involved. [Constant Contact Review]
---
AWeber is one of the most popular email marketing platforms, providing services to hundreds of thousands of small businesses, startups, and entrepreneurs. It performs a huge role in accelerating its growth by providing powerfully simple marketing tools and expertise. AWeber gives the user numerous options on building the perfect email and outsourcing it to a list of contacts. The new email builder, a set of personalization options, support for email marketing expertise, a Stats app, and a lot more capabilities altogether allow AWeber to dominate the competition with other competing products in terms of basic usability and functionality. [AWeber Review]
---
Rocket Responder is an online marketing solutions provider that aims to provide its services in a very economical and cost-effective manner. They provide their services to 7000 plus startups, entrepreneurs, and bloggers in more than 160 countries which has given them the edge of experience in online marketing.
They also intend to provide high-end services like white-labeled emails and customizable presets at a very affordable price. The presets are well designed and their site itself is very enjoyable and user-friendly. The services provided are pretty clear and comprehensible. [Rocket Responder Review]
---
Get Response is a website that provides online business solutions to all kinds of customers irrespective of the field and magnitude at which they are operating. The company has more than 350,000 customers in 183 countries and with more than 15 years of marketing experience. Their solutions mostly comprise Email marketing, auto funnel, landing pages, marketing automation, webinars, and autoresponders. They also incorporate giant companies like Facebook, PayPal, WordPress, and Salesforce for providing their services.
They also provide customers with digital marketing certifications which help the customers to magnify their online marketing expertise. [Get Response Review]
---
ConvertKit is a top email service provider for online businesses and marketers who are building audiences and need to keep them engaged. It provides tons of configuration settings for your email campaigns and automation capabilities at an affordable price. Due to the tag system ConvertKit has, it became preferred by many email marketers. Because you can tag your subscribers based on their behavior it's a lot easier to manage them. This also gives you more options on how to plan your strategies and how to set and run your automation campaigns. The design of the platform is clean and very simple to use by anyone. [ConvertKit Review]
---
ActiveCampaign is an email marketing, marketing automation, and sales CRM software platform primarily focused on small and medium startups and businesses. It started out as a consultancy for helping small businesses better connect with the people but later shifted the foundation of its platform to better meet the ever-growing needs of customers. With ActiveCampaign one can send emails tailored specifically to one's needs, at their convenience. It is a powerful all-in-one solution for companies, that automates everything from sales emails to lead scores. It comes with all the standard features one would expect from an email marketing automation application. [ActiveCampaign Review]
---
Drip is the world's initial Ecommerce CRM. It's a widespread email marketing automation tool purchased by the guys at LeadPages. In 2013 they were launched with their revolutionary goal to solve the all old problems of customer relationships and this makes them stand out from the crowd. Their mesmerizing features are helping thousands of marketers to get to know their customers better. Because of its huge stock of integrations, flexible API, easy implementation, and the ability to initiate sending quickly, it gets along with any marketing strategy you wish to place in motion. [Drip Review]
---
Email marketing was one of the first digital marketing tools and it is still very reliable and effective. And MailWizz understood how new tech developments and higher volumes of customers might complicate email campaigns. Due to that, it developed a complete set of functionalities that not only ease the whole email marketing process but also add value to the traditional ways to handle it. As a result, MailWizz allows you to gather all email matters in just one App. Thus, you can customize and take numerous advantages of the information you collect and distribute through those emails. [MailWizz Review]
---
Acelle Mail is an all-in-one web application e-mail marketing tool written in PHP. This web app is for individuals as well as large businesses that send thousands of e-mails on a daily basis. This software is a developer-friendly online tool designed as a SaaS framework that provides you with a complete e-mail marketing solution. With thousands of online users around the globe, Acelle Mail is in a league of its own. This software should definitely be at the top of your list if you're looking for a friendly e-mail marketing web tool. [Acelle Mail Review]
---
Act-on is a marketing automation software that is an example of SaaS. This software has an array of functionalities to make your business flourish and the sales grow exponentially with its services like email marketing, website traffic tracking, lead management, social media management, reporting, and analytics. This extensive software also offers integrations with webinar or event planning platforms. Furthermore, it will improve your return on investment when you analyze your marketing campaigns with metrics and statistical tools to devise advanced marketing strategies. You can segment, prioritize, and utilize each resource to ensure that it helps your business to grow. [Act-on Review]
---
ExpertSender is a multichannel messaging software. It is an example of SaaS and is efficient for increasing your potential customers. This software lets you automate your marketing process with effective and efficient means. ExpertSender lets you market through emails, SMS, and web messaging channels for increased revenue. The software is available across the world with offices in Gdynia, Moscow, Beijing, Barcelona, and Sao Paolo. It is a cloud-based software that stores your data in a secure manner. It has multiple features, such as behavioral messaging, multichannel campaigns, segmentation, personalization, recommendation, and report generation. [ExpertSender Review]
---
Deliverability Agent is an online marketing software that provides you with amazing features to ensure that you run a smooth email campaign. This software is used for bulk email sending with efficient delivery mechanisms. It provides you with superior list hygiene and optimizes your reputation as a sender across various platforms so that you can market your ideas effectively. With all these features in place, you can expect high rates of delivery and a low bounce rate for increased customer viewership.
DeliverabilityAgent provides support to ensure that you have 99% uptime and all your processes run seamlessly without any hindrance in order to increase your profits. Furthermore, this software includes campaign management, mail transfer algorithms, and efficient server architecture to turn opportunities into successes for you. [Deliverability Agent Review]
---
BulkResponse is an online email sending platform that is used to market your ideas. It sends emails in a large amount with quick delivery and through a secured connection. The service is available across the world but, is headquartered in California, USA. Established in 2003, BulkResponse lets the user transfer unlimited contacts to run a mass email campaign. This is an example of SaaS as it is deployed by small and medium-sized enterprises in the USA, UK, Germany, and France. It ensures that your marketing campaign has a high response rate and that your marketing strategy works effectively. [BulkResponse Review]
---
Lethe is a full-featured newsletter tool with a PHP-based script that helps both businesses and lone users regarding emails, marketing, and subscribers. Launched in 2015 by Artlantis Design Studio, Lethe has risen to popularity thanks to its super well-written script and customizability. Packed with tons of juicy features, Lethe keeps on getting better and better with each update. Its user-friendliness prompts users from all over the world to use it. With Lethe's extremely efficient and up-to-date features, it can be said that it is an all-in-one newsletter tool that you'll ever need to make users love your website! [Lethe Review]
---
Sparkpost is an online business email marketing software. It ensures, with its analytics, that you're able to market your strategy efficiently, targeting the audience that will turn into customers to help you gain revenue. This software sends 37% of B2B and B2C emails throughout the world and is verified to provide you with amazing results.
Insights and analytics ensure secure and quick email transmission to the right audience. You can improve your conversion rate and track clicks, opens, and unsubscribes. Real-time delivery tracking ensures that your email campaigns work effectively, or otherwise tweak to gain more responses. This software drives new ideas and sustains your market value, and finds new and unique opportunities to grow your online business. [Sparkpost Review]
---
Campaign Monitor is an easy-to-use email marketing tool that enables entrepreneurs to submit appropriate newsletters to expanding companies, establishing a secure platform for increasing involvement with their customers and promoting faithful reading. It has a very strong creator of emails that can assist rule out your marketing content.
The product provides us with an interactive email designer that provides us with the opportunity to create tagged and tailored emails. It also provides a feasible rundown of executive devices that can construct portioned documents depending on their requirements. The interactive email designer of Campaign Monitor provides a range of expertly designed sizes that you can use to create your own tagged and exciting emails that sound great on any gadget. [Campaign Monitor Review]
---
Klaviyo is a tech platform that combines marketing functionalities and data collection. With that in mind, it tries to help businesses to succeed and developed a proven strategy that consists of listening, analyzing, and acting. They all have specific features that favor the reaching of their goals such as integration, segmentation, and automation. Since the platform also offers automation, users can dedicate more time to developing better ideas for marketing campaigns. Also, it promotes personalization as the best way to create strong relationships with clients. Moreover, it uses Facebook and E-mail to achieve and contact customers. [Klaviyo Review]
---
Sendy is an e-mail newsletter app. It relies on Amazon Simple Email Service (SES) which is one of the most affordable and efficient services. When you can combine it with Sendy you can automate many functions that will let you control easily your marketing campaigns. Besides, you add features such as List and Subscriber Management, Beautiful Reports, White Labeled Client Accounts, and many others. More importantly, it is a self-hosted App that runs smoothly on web servers. It only requires a very affordable one-time payment and an easy installation process to start working. It is an ideal App for e-mail marketers as they might handle multiple projects at very low prices. [Sendy Review]
---
SNOVio is an outreach automation platform aimed to improve marketing campaigns based on e-mails. To do so, it covers many aspects of the messages starting with a variety of searches that include domain, company, Linkedin, and others. These searches are also very useful to evaluate your competitors and improve your marketing efforts.
Then it includes an e-mail verifier that guarantees accuracy when finding the addresses. This platform also stands out because is always innovating to keep pace with new tech discoveries. It may be useful for all sizes of businesses and agencies find it very useful too. [SNOVio Review]
---
See Other Email Marketing Tools:
---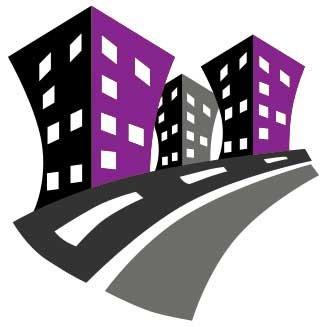 Behind SEMPlaza is a team of SEM specialists working hard to put together one of the best internet marketing tools directory. Additionally they offer free search engine marketing tips and strategies in all digital marketing fields: SEO, PPC advertising, social media marketing, email & push marketing, retail & affiliate marketing.

Posted on: May 17, 2019