What Are the Best PPC Ads & Campaigns Optimization Tools in 2023?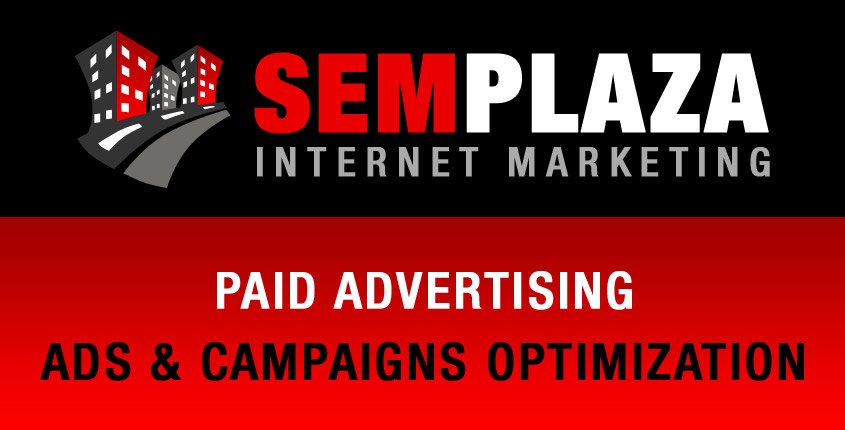 ---
Best PPC Optimization Tools in 2023
Are you successful in your PPC marketing? How is your ROI (Return of Investment)? What is the quality score of your ads? Are you satisfied with the answer to all these questions or do you think you could use some help?
Here's a list of tools to help you optimize your PPC ads & campaigns.
Alternative PPC Optimization Tools [Overview]
Vote for your favorite PPC optimization tool! The ranking below is based on real votes from internet marketers who tried the tools.
WhatRunsWhere is a competitive intelligence online media buying service. With WhatRunsWhere you can analyze and monitor competitors advertising to help you discover new traffic sources, and understand what type of ads is working for them. Finding new keywords to target in your niche and discovering new advertising networks, will help online advertisers to spend their budget more intelligently. The service is helpful for both desktop and mobile advertisers. Paid online marketing is difficult but WhatRunsWhere can make it easier. [WhatRunsWhere Review]
---
LongTailPro is a popular keyword research tool that can help you find good long-tail keywords for your PPC Campaigns. Long keyword phrases usually have a smaller cost than generic keywords and a much higher conversion rate due to their narrowed target audience. By simply adding a seed keyword, you get hundreds of other keyword suggestions, see how hard is to compete them with other advertisers, and determine how profitable they can be for you. Once you will find less competitive keywords you will be able to bring a lot of high-converting traffic to your website for less money. [LongTailPro Review]
---
Keyword Spy is a keyword research and tracker tool, designed for online marketers to discover new keywords to target and monitor them. Getting the important and relevant metrics for your keywords before starting your ad campaigns is crucial to avoid spending your budget on terms with very few searches or on terms for which are almost impossible to rank well without spending a fortune. Keyword Spy helps you not waste time and money with guesswork by finding the right keywords to use inside your advertising campaigns from the start to get a higher conversion rate, an increased Return of Investment, and a decreased Cost per Click. [Keyword Spy Review]
---
Improvely is online tracking software that keeps you updated about your advertisements and marketing campaigns. This platform gives you an analysis of the performance of your marketing strategy and streamlines your workflow. It gives you the freedom to view click fraud reports and landing page split testing. The software can be used by freelancers or small to medium-sized enterprises. Improvely also offers the feature of affiliate marketing, and click and conversion reports on your campaign. This marketing platform lets you work coherently with your colleagues and fulfill your broadcasting requirements. Furthermore, it will help you revamp your marketing strategy and grow your potential customers. Improvely has comprehensive tools and features to analyze the growth of your sales and annual turnover. [Improvely Review]
---
Optimizely is one of the world's leading companies in the field of digital experimentation and provides other companies with customer experience optimization software that enables businesses to deliver continuous experimentation and personalization across websites, mobile apps, and connected devices. Also, it enables businesses to experiment deeply into their technology stack and broadly across the entire customer experience. You may ask yourself how all of this can be done, well Optimizely platform technology uses A/B testing tools, in which two versions of a web page can be compared for performance, and multivariate testing which depends on statistical hypothesis testing on multi-variable systems, typically consumers on websites. [Optimizely Review]
---
Google Ad Preview and Diagnosis tool can help you to identify the underlying cause of why your ad or ad extension is not working properly. This tool also shows you search results for a specific term. You can view the ad and ad extensions that are related to the keyword you are searching for. It also provides information on whether the word that you are searching for is eligible with a certain location or language. Moreover, it gives you access to check the status of your ad so that you can make improvements accordingly. [Google Ad Preview and Diagnosis Review]
---
In order to realize what the Tenscores tool is, first you need a solid understanding of Quality Score, well quality Score is Google's rating of the quality and relevance of your ads. It is used to determine your cost per click (CPC), so by optimizing your Quality Scores, you will have to pay less money for your campaigns. Tenscores is a perfect example of one of these laser-focused tools. Tenscores is a tool that performs a very simple, yet powerful function. Once you link your Google Ads (AdWords) account to the platform, you'll be able to monitor your individual Quality Scores and their historical performance and manage them efficiently. [Tenscores Review]
---
Looking for a way to manage your pay per click for both your Google and Bing Ads, then maybe you should start trying Adalysis software, it uses the search engine APIs to grab data from all your PPC accounts each night, and you know what it is one of the best where it has been awarded multiple US and European awards in the last three years, for example, Best Search Technology of the Year, Best Specialized SEA Tool, Best PPC Management Software Suite and Best PPC Management Software Suite. [Adalysis Review]
---
Opteo reached a new level in the AdWords management field, simply it is a platform that automates and simplifies management-related tasks for your AdWords accounts via one-click improvements, detailed account monitoring, and MCC-level alerts, here you may ask yourself how this is actually done, well the system depends on analyzing trends in order to identify significant and relevant patterns in your AdWords accounts. From there, it automatically builds workflows that help you optimize your accounts' performance. Improvement engine, budget tracking, monitoring, MCC-level alerts, and a lot more features can be owned only by Linking Opteo to your AdWords MCC (My Client Center). [Opteo Review]
---
Kantar Media has rendered the world with a top-notch competitive advantage in the search marketing place through AdGooroo Search Marketing Intelligence platform, which was established in 2004. This platform enables the clients to search and view the historical and current data that includes performance statistics, ad creative, keywords, and spend estimates. The service is available in more than 50 countries for virtually any product listing campaigns and advertisers' texts across mobile search and desktop.  More than 4,000 plus search marketing professionals trust Kantar Media's well-grounded and genuine insights to unveil their competitors' search marketing strategies so that they can improve their own performance. [AdGooroo Review]
---
Digital marketing is a very competitive field. Due to that, Adbeat is a valuable source of analysis through its competitive intelligence platform. It can go deep inside the Ad strategy of your biggest competitors in a matter of seconds. Thus, it collects data and analyzes it with sophisticated algorithms that will help you find opportunities to improve your strategy. Despite the complexity of the information they process, users can easily handle it with a very innovative dashboard.  Adbeat covers several countries and devices and allows you to analyze international brands, advertisers, and publishers. [Adbeat Review]
---
WordStream, a Google Premier partner, is a widely-used advertising company that is responsible for a large number of happy clients, thanks to the amazing services it provides. WordStream Advisor provides internet marketing simple: in as little as 20 minutes a week, you can generate, optimize, handle and evaluate live cross-channel shopping and registered personal activities. The cross-network capacities of WordStream allow you to generate and reproduce successful advertising across three platforms: Google AdWords, Facebook, and Bing. This allows consumers to create adjustments throughout their records without spending hours searching through meaningless information, as well as creating it simpler for advertisers to recognize regions of their records that can be optimized for instant benefits. [WordStream Review]
---
PPC Ad Editor is a Google Ads collaboration tool. Due to the high speed of the digital world, it is essential to rely on this kind of software. With this, you can create, preview, and easily revise every PPC campaign. Users can dedicate most of their time to creative efforts instead of wasting their precious time in long e-mail chains to get collaboration and feedback. Thus, clients can visualize their ideas and suggest any change without unnecessarily delaying the launching of their Ads campaigns. Also, if an ongoing campaign needs to get some changes, this collaboration tool eases the process by allowing real-time collaboration among the campaign's creators. [PPC Ad Editor Review]
---
See Other PPC Marketing Tools:
---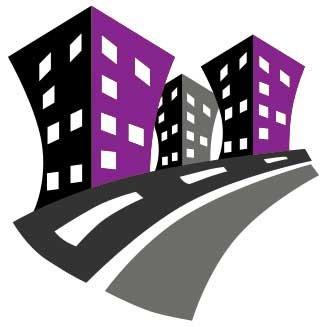 Behind SEMPlaza is a team of SEM specialists working hard to put together one of the best internet marketing tools directory. Additionally they offer free search engine marketing tips and strategies in all digital marketing fields: SEO, PPC advertising, social media marketing, email & push marketing, retail & affiliate marketing.

Posted on: June 17, 2019