Google Ad Preview and Diagnosis Review – Test Your Ad Units
---
What is Google Ad Preview and Diagnosis?
Google Ad Preview and Diagnosis is a free tool offered by Google, that can be found inside your Google Ads (formerly known as Adwords) account. Using this tool, you can test your ad units and extensions to see how they work.
How To Use Google Ad Preview and Diagnosis? (Features)
Search terms – As you type in Google Ad preview and diagnosis tool, it will suggest to you some search terms auto completions. These suggestions are based on the ranking and volume of those keywords. 
Ad extensions – With the help of this tool, you can check which ad extensions are showing with the ad for a specific keyword. When the tool is diagnosing, your extensions might not appear but this tool will inform you about that too.
Share this search – Google's Ad Preview and Diagnosis tool come with a feature known as the "Share This Search". With the help of this feature, you can bookmark your searches. This tool even allows you to send the URL to your clients so that they can view the searches.
Control – With the help of this tool, you can control the geographical locations in which you can view your ads.
Ads Trigger – It will provide you with insight into the searches that will trigger your ads. 
Linked Pages – Another great feature of this tool is that it shows you the pages that are linked to your ads.
Status – You can even view the status of your ads to get an insight into the progress.
Pros (Advantages)
Instant Results – With the help of this tool, you get instant results on your ad's status and preview. And this will help you to drive more traffic to your site.
Search results – As Google is known to be the biggest search engine optimizer, it will provide you with authentic search results for your ads. So you don't have to worry about the accuracy of those keywords.
Easy to use – Google Ad Preview tool is easy to use. And it gives you full control to manage your ads.
Cons (Disadvantages)
Negative Keywords – Sometimes due to any technical errors, negative keywords are generated and this can affect your ads. So, you need to be careful when using this tool.
Time-Consuming – Users complain that using this tool is a bit time-consuming. 
Preview of ad – The preview of your ad will disappear automatically when your campaign has exceeded its daily budget. 
How Does WhatRunsWhere Work? (Conclusion)
Google Ad Preview and Diagnosis is the best choice for you if you want to view how your ads appear in the search results. This is a handy tool and even lets you control the locations that can access your ads. You should give it a try to boost your search engine marketing profits.
How Much It Costs? (Pricing)
Google Ad Preview and Diagnosis is totally free. This tool is a part of Google Ads services.
Try It Now!
---
Best Paid & Free Alternatives (Similar Tools)
Help your team get a lot more done each day. Say goodbye to wasted time!

Recommended by SEMPlaza as the Best Employee Time-Tracking Tool in 2023.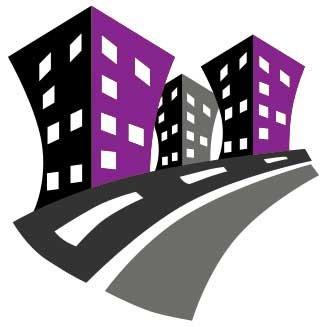 Behind SEMPlaza is a team of SEM specialists working hard to put together one of the best internet marketing tools directory. Additionally they offer free search engine marketing tips and strategies in all digital marketing fields: SEO, PPC advertising, social media marketing, email & push marketing, retail & affiliate marketing.

Posted on: December 27, 2019