Improvely Review – Track the Results of Your Digital Marketing Efforts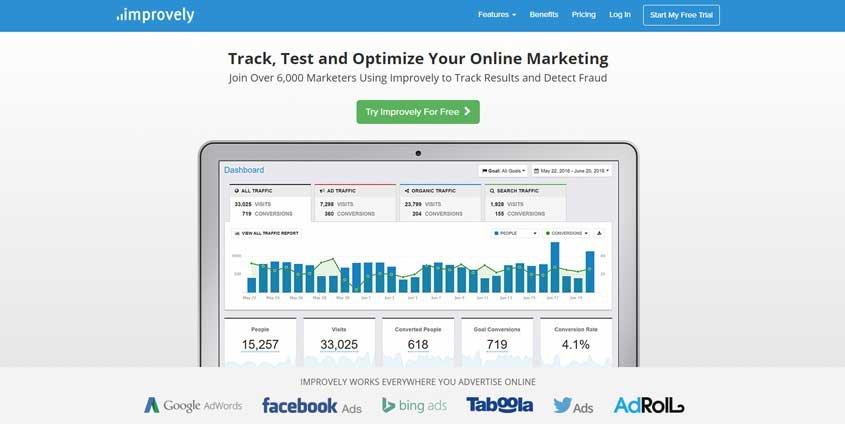 ---
What is Improvely?
Improvely is a tool that allows you to track the results of your digital marketing efforts, test and optimize your campaigns and detect click frauds on your PPC ads. Thousands of marketers are using Improvely for their PPC marketing campaigns.
How To Use Improvely? (Features)
Conversion Tracking lets you overview clicks, conversions, and profitability from one place. It gives you an idea of your traffic's origin, whether be it Google AdWords, or Bing Ads. Optimized funnel reports can be viewed to keep track of your traffic influx and can revamp your advertising strategy. Each client on your website is tracked with an auto-generated user profile, where you can view user credentials to implement effective advertising strategies based on geography and interests.
Click Frauds are reported to your software and you can work towards improving efficiency. These spam clicks can be tracked with their IP addresses and can be separated from the rest of the traffic. With Improvely you can easily block these spam clicks to ensure that your money is not wasted.
Affiliate tracking gives you comprehensive conversion tracking and management. You can view which ads are giving profit and are actually successful for your online business. Furthermore, it lets you hide your marketing strategy and avoid any scams. You can hide your link that is viewed by the user when redirecting with the cloaking feature.
Agency and White Label will exponentially increase customer trust in your services. E-mail alerts will be sent to keep you updated on every new happening so you stay ready for any change in strategy. Improvely lets you provide clients access through your brand name and domain with the privilege to restrict user access. Lastly, this software lets you seamlessly import and export data offline on Excel files.
Pros (Advantages)
Integrate with different sponsored programs to boost your campaign.
Developer API can be installed for custom tracking and analysis.
Import PPC costs from platforms like Bing and Google.
Portal keeps all access and easy user interface.
Cons (Disadvantages)
Keyword Tracking is not available on Improvely.
Heatmap report to snap and parchment examination is not available on this software.
How Does Improvely Work? (Conclusion)
Improvely is an effective software to improve your business advertisement strategy. This software relies on the latest technology and provides comprehensive analysis and reporting of your progress. However, this software is expensive as it gives very basic features in the basic subscription. Improvely is sufficient for big firms looking to up-scale their marketing yet, might prove costly for smaller users.
How Much It Costs? (Pricing)
Try It Now!
Help your team get a lot more done each day. Say goodbye to wasted time!

Recommended by SEMPlaza as the Best Employee Time-Tracking Tool in 2023.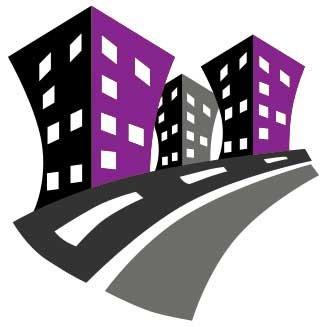 Behind SEMPlaza is a team of SEM specialists working hard to put together one of the best internet marketing tools directory. Additionally they offer free search engine marketing tips and strategies in all digital marketing fields: SEO, PPC advertising, social media marketing, email & push marketing, retail & affiliate marketing.

Posted on: December 27, 2019