WordTracker Review – It Helps Find Great Keyword Suggestions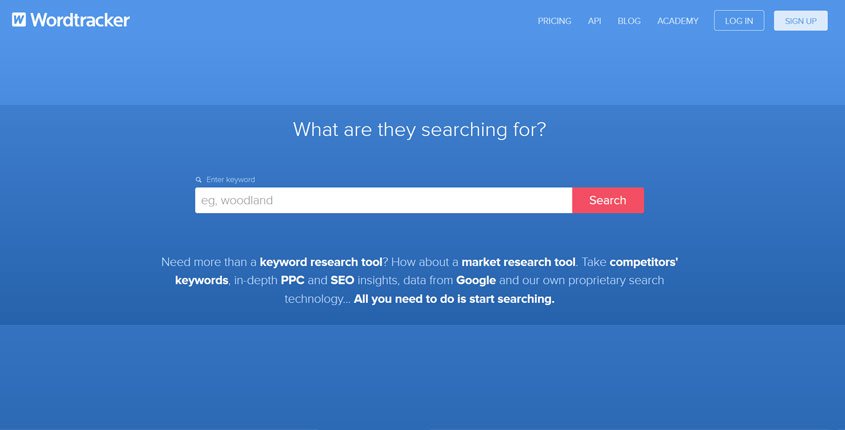 ---
What is WordTracker?
WordTracker is a keyword research tool that can help you find new keywords to target for your online marketing campaigns. The user needs to provide a seed keyword and the tool will provide other keyword suggestions and in-depth insights for them.
How To Use WordTracker? (Features)
Quick Keyword Search – The platform works fast and is able to complete searches in a matter of minutes.
Keyword Results available everywhere – Results of Keyword searches can be accessed from any computer device and there is no need to put them on spreadsheets.
Keyword DataBase – Here you will find about 5.5 billion search terms and 2 billion words ready to interact with.
Wordtracker affiliate program – Bloggers, YouTubers, and marketers can become affiliate partners to increase their profits by including affiliate links on their sites.
Keyword API 2.0 – If you are a developer you can take advantage of Wordtracker´s database to create customized reports for specific territories or times.
Variety of Keyword Sources – This platform is not limited to Google as you can conduct keyword searches for other sources, including eBay, YouTube, and Amazon.
Wordtracker Academy for Beginners and Advanced users – Whether you are a beginner or an advanced user of keyword tools, this academy has great guides to let you learn about keywords. You can access webinars, videos, e-books, and more.
Real Keyword Searches/Results – You will obtain accurate results as searches are conducted with real people.
A Search of longtail Keyword phrases – It is possible to expand the keyword search by adding long keyword phrases that might be offering significant profits in some niches.
Pros (Advantages)
It is possible to sign-up for a free trial. In addition, they offer a 30-day money-back guarantee if you consider it is not the right tool for you.
The platform is easy and simple to use with many resources to learn about keywords. It makes it ideal for beginners and small businesses.
The keyword search is provided with information from multiple sources such as YouTube, Google, and Amazon.
Cons (Disadvantages)
It is only an SEO tool and aimed to keyword search for SEO campaigns.
The tool doesn't offer an in-depth analysis of the keyword results. Such results are limited to offering suggestions on how to combine the keywords.
The free trial lasts only 7 days. However, you can complement it with a 30-day money-back guarantee.
How Does WordTracker Work? (Conclusion)
WordTracker is one of the simplest SEO tools available in the market and can be a valuable tool for new users. However, all levels of users could make a great profit from it too. In spite of its simplicity, it is robust and its results may help you find the jackpot among the keywords. If you have been doubting which tool is more suitable for your business it is totally worthy to give this tool a chance. The free trial is an excellent way to evaluate as it includes all the functionalities at this point.
How Much It Costs? (Pricing)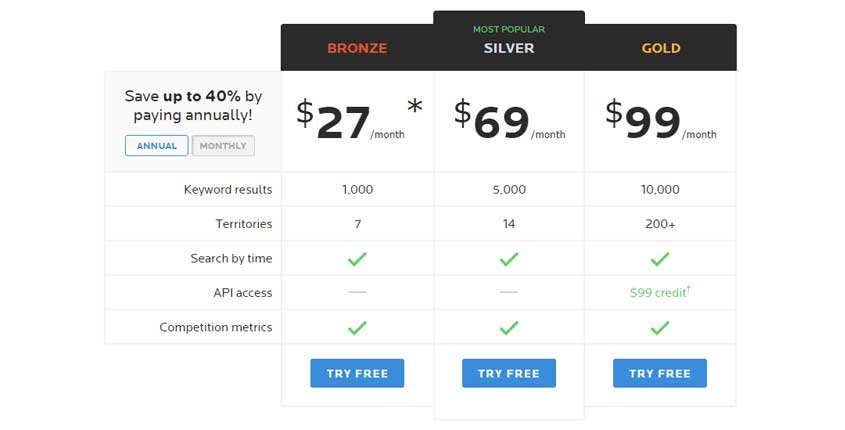 Try It Now!
---
Best Paid & Free Alternatives (Similar Tools)
Use artificial intelligence to create content for your blog, social media, website, and more. It's fast & easy.

Recommended by SEMPlaza as the Best Content Optimization Tool in 2023.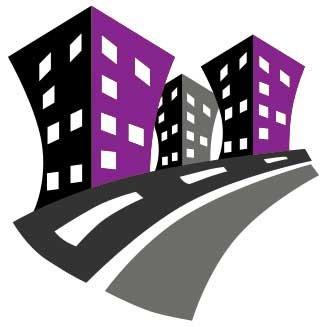 Behind SEMPlaza is a team of SEM specialists working hard to put together one of the best internet marketing tools directory. Additionally they offer free search engine marketing tips and strategies in all digital marketing fields: SEO, PPC advertising, social media marketing, email & push marketing, retail & affiliate marketing.

Posted on: December 8, 2019