TeamSupport Review – It's Time to Build Stronger Relationships With Customers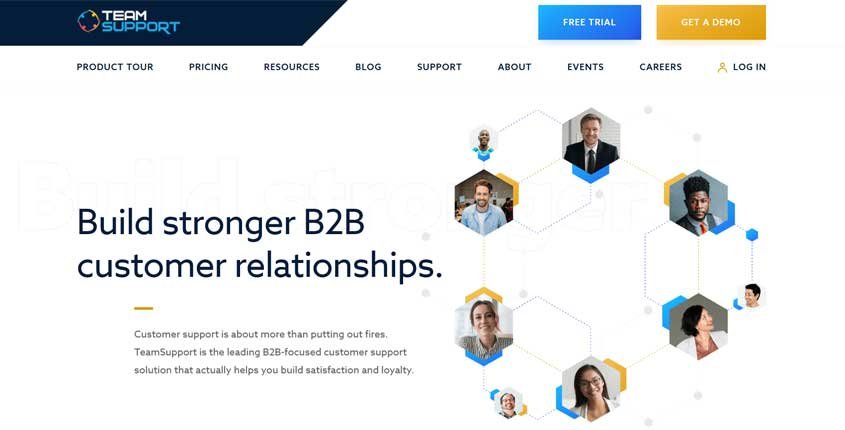 ---
What is TeamSupport?
TeamSupport is a customer support software built to improve B2B customer loyalty for your business. It allows you to build stronger relationships with your customers and offer them a great experience.
How To Use TeamSupport? (Features)
Customer Management – This tool offers you the chance to consolidate all the interactions, tickets, requests, and issues within your client in just one place. Also, it includes the Customer Distress Index (CDI) to help you track customer satisfaction. And, with customer alerts, you can add relevant notes to the customer record to make sure that anyone gets the information.
Ticket Management – It allows you to automate repetitive processes and rules. That might include reminders, routers to close or follow up a ticket, and similar. Also, the page is highly customizable to fit your particular team by using a simple drag and drop functionality that reveals or hides fields.
Collaboration & Team Work – Your support team can collaborate with people from different departments to solve their tickets. Also, it includes a built-in social network, named Water Cooler, that allows your team to discuss privately any ticket. And, managing tickets that need several steps or actions to get solved.
Customer Self-Service – With this feature, you can add an external knowledge base, a community forum, and a live chat. Besides, they can all be inserted in a customizable customer hub where they can access all the features of the portal and select what they need.
Reporting & Analytics – Reports are powered with business intelligence capabilities. Also, this dashboard is fully customizable with drag and drop. Moreover, it contains different types of reports and you can add advanced capabilities by creating them with wizard-based tools.
Pros (Advantages)
It includes a built-in live customer chat with video, audio, and screen sharing.
TeamSupport has native online help desk integration with ten apps. Among them, Salesforce, Microsoft Team, and HubSpot.
You can access unlimited training to learn how to use the platform.
Cons (Disadvantages)
This tool is not suitable for B2C operations.
It offers few options for customizing community forums and customer hubs.
There is no free trial offer.
How Does TeamSupport Work? (Conclusion)
In short, TeamSupport offers a complete set of features that work perfectly well for B2B companies. It offers an extra mile because it adds smart functionalities and emphasizes the collaboration among team members as a means to improve support activities. Although it doesn´t offer a free trial, its demo and other videos are an extraordinary source of information. IT works particularly well in SaaS companies but is fully customizable for other types too. If you run a B2B, it is totally worth trying it.
How Much It Costs? (Pricing)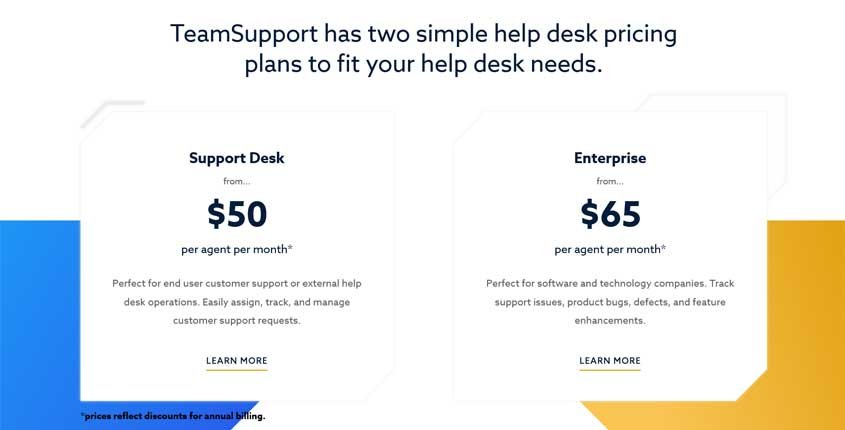 Try It Now!
---
Best Paid & Free Alternatives (Similar Tools)
Help your team get a lot more done each day. Say goodbye to wasted time!

Recommended by SEMPlaza as the Best Employee Time-Tracking Tool in 2023.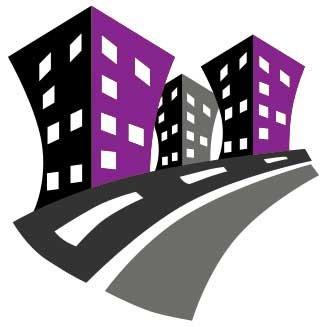 Behind SEMPlaza is a team of SEM specialists working hard to put together one of the best internet marketing tools directory. Additionally they offer free search engine marketing tips and strategies in all digital marketing fields: SEO, PPC advertising, social media marketing, email & push marketing, retail & affiliate marketing.

Posted on: September 20, 2020