What Are the Best Customer Support Tools in 2023?
---
Best Customer Support Tools in 2023
Offering support to their customers and keeping them satisfied with the products and services they purchase is the number one marketing strategy for any business. Your customer is the one giving you money and paying the wages of your employees, and as you know, a happy customer is a returning customer.
We put together a list of tools and services that you can use to offer the best support to your customers.
Alternative Customer Support Tools [Overview]
Vote for your favorite customer support tool! The ranking below is based on real votes from marketers who tried the tools.
eDesk by Xsellco is a highly powered customer help desk that is specifically designed for eCommerce businesses and provides complete services in web development, digital marketing, mobile application development, and graphic designing. It includes live orders, one-click replies, and artificial intelligence to help online sellers or retailers to resolve their queries quickly regarding your web stores or marketplaces like Amazon, eBay, Allegro, Magento, Shopify, etc., and put your social channels into one simple dashboard. eDesk is providing information about past and current transactions and in this way, they can respond to customers' queries better and faster. [eDesk Review]
---
Zendesk is a powerful and flexible platform for customer support. It offers a double function either for customers or agents and always begins with the attention of the client. Also, it gathers all the customers' requests in one place because it is omnichannel which differentiates it from many other support solutions. It covers chat, email, social networks, and phone. Besides, it can add any other channel that might appear on the way. In addition, it offers complimentary support features that include a knowledge base, communities, and analytics tool to help to understand the client. But it is not limited to customers, because it also supports sellers and agents to help them make the best possible job. [Zendesk Review]
---
Freshdesk entered the customer support field with clear goals on what they can offer and they did it big! First of all, they offer a complete set of features and combine them with advanced artificial intelligence to automate repetitive tasks. Since it is multichannel, you can offer support to your customers from any platform and centralize all the information in just one place. Also, it offers many features aimed to improve and motivate the work of the agents which ends in improving the support system. Finally, self-serving and sharp collaboration tools allow customers to obtain a seamless experience that lets them navigate through any significant issue that may appear when having their experience. [FreshDesk Review]
---
HelpScout focuses its attention on making customer support a lot more human. Because of it, it stands out due to its simplicity to use powerful tools that make it easy to collaborate with other team members. This simplicity relieves customers of long waiting periods because it allows support agents to handle all the tickets in record times. Also, it integrates with many platforms and allows customization when necessary, all companies can successfully use it. Either live chat, email, and other channels are complemented with knowledge bases that impulse clients to self-serve with all the resources that companies may develop. [HelpScout Review]
---
Salesforce is an omnichannel and integrated Customer Relationship Management (CRM) solution. It is called Intelligent Customer 360 because it takes a full approach to the journey into any given company. Its marketing and sales tools seek to connect personally with all customers and to do so they gather and analyze all the information from just one platform. Besides, it seeks to transform the buying experience by improving their interaction when customers are in the process. It takes its attention beyond that point by offering valuable CRM tools to make the process more pleasant. [SalesForce Review]
---
Zoho Desk provides multichannel support that can easily manage a high volume of inquiries from every customer. It is possible because it relies on the Zia Artificial Intelligence feature that takes efficiency to a higher level by deciding whether to use a knowledge base or managers/agents' support on their own. It integrates easily with any other software that you use in your company and any size of the business may obtain a seamless experience.
Also, it pays attention to the tools that support agents and managers may need to keep the customer support service flowing efficiently through automation of processes, smart reports, and agent productivity features such as ticketing efficiency, mobile apps to attend requests, and more. Moreover, its wide range of features is complemented by a variety of add-ons that integrate with many other areas. [Zoho Desk Review]
---
Hiver is a Gmail-based solution for customer support services. It gives emails a new dimension on how you can use it as a collaborative tool to resolve customers´ inquiries. To do so, it offers a wide range of features that make emails more efficient and useful.
This platform offers a 360° approach by adding functions that benefit not only the customer but support agents too. They alleviate the burden of repetitive work and increase productivity. In the end, they all contribute to improving customers´ satisfaction. Moreover, it offers a powerful tool for measuring the impact and benefits of the tool. [Hiver Review]
---
HappyFox is an all-in-one help desk ticketing system that covers and integrates multiple functions. This allows it to adapt its functionalities for different areas in many types of businesses. It works in both ways to improve the productivity of support agents and the satisfaction of customers.
It provides social media, chat, and voice integration to make sure that you never miss the opportunity to contact your customers. The platform allows multi-lingual support through a customizable knowledge base. Similarly, it can work as a multi-brand support platform from one central help desk software. [HappyFox Review]
---
Kayako is a communication platform aimed at helping businesses to improve their customer services. That includes solutions for shared inbox, ticketing software, internal helpdesk, and e-commerce support. The design of the software allows support teams to deliver effortless services through multiple channels. As a result, both customers and support teams get benefited.
The flexibility and adaptability of the software allow either a small or a big company can use it successfully. Also, the platform offers advanced tools for self-knowledge and a robust metrics system. Hence, it is easy to track and constantly improve the use of the platform and the services. [Kayako Review]
---
TeamSupport is a support management and help desk app specially designed for B2B companies. Its features are mostly aimed at helping support agents to collaborate between them and with other staff members in order to solve issues faster and more efficiently. Due to its flexibility, it is possible to customize many of its features while maintaining all its capabilities.
Also, it natively integrates with some of the most popular existing apps and solutions such as Mailchimp, Dropbox, Salesforce, HubSpot, and many more. And, it allows integration with other particular apps through Zapier. Hence, it doesn't matter the stage of your business when you want to start using it. In addition, the software is easy to install and easy to maintain. [TeamSupport Review]
---
Groove is a support software/platform that focuses its efforts on improving the collaboration among team members and with customers. To do so, it offers a set of tools that covers different types of interactions. Hence, customers can obtain an easy resolution for their requests.
Although its initial creation was to attend small companies, larger teams can also use it very efficiently. Moreover, the software has many options to customize, integrate with other apps, and create reports. All that provides an invaluable source of resources to explore the best ways to improve customer support. [Groove Review]
---
Helpshift is a customer service platform dedicated to fulfilling the modern communication style. Due to that, it starts by offering a multichannel experience that includes In-app messaging, email, web messaging, live chat, and third-party apps. Thus, there is a guarantee of attending to all types of customers. 
Moreover, the platform is ahead of many competitors due that its uses of machine learning and AI-powered technology. That allows the integration of bots along with the work of support agents and automating many other support functions. Hence, they can offer superior services at competitive costs. [Helpshift Review]
---
SupportBee is a ticketing system platform that allows collaborative customer support. From that system, it developed a complete set of features to maximize the performance of the support team. It all starts with a shared inbox that allows the team to organize all the information they manage.
Also, customers get great benefits as they can access a powered knowledge base and have easy access to their own customer portal. The software is very easy to use and set up due that its interface being similar to an email´s platform design. [SupportBee Review]
---
See Other Customer Marketing Tools:
---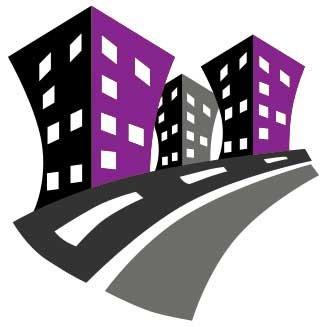 Behind SEMPlaza is a team of SEM specialists working hard to put together one of the best internet marketing tools directory. Additionally they offer free search engine marketing tips and strategies in all digital marketing fields: SEO, PPC advertising, social media marketing, email & push marketing, retail & affiliate marketing.

Posted on: June 8, 2020