Sleeknote Review – How to Engage Your Visitors With On-site Messages?
---
What is Sleeknote?
Sleeknote is a marketing tool that allows you to engage your visitors with on-site messages. This tool helps small e-commerce shops and big online retails engage website visitors without hurting the user experience.
How To Use Sleeknote? (Features)
Advanced Analytics – Besides the leads, views, and conversion rates this feature also gives you in-depth data. It includes the device and the geographic origin of your leads as well as the online source when the visitors first visited your site. By analyzing that you will be able to determine the failure or success of marketing efforts.
Drag-and-Drop Editor – You can create beautiful campaigns and adapt them to your visitors' preferences with a wide range of features that include customizable templates, multiple positions of messages around the page, a teaser to show a preview of your campaigns while creating suspense and emotion, and much more.
Interactive Elements – Decide the size and exact content of any of your forms by choosing the information you ask in the input fields. Also, add call-to-action buttons, checkboxes to complete formularies and signatures, and a text area to collect high-quality data.
Design Elements – Take your creativity to the highest level by adding background images that match your campaign themes and floating images that catch your visitors' attention. Also, add text elements that show differences in the font, size, or styling, as well as spaces, columns, containers, and close buttons.
Display Settings – Base your decisions to display the element of your campaigns by segmenting your audience. Select among autopilot, smart, manual, and scroll triggers, and more.
Campaign Management – Organize your campaign by using several criteria such as the number of leads or visitors. Also, authorize users to access campaigns.
Pros (Advantages)
It offers a Super-User Account which allows agencies to manage all Sleeknote accounts in just one place.
You can address exclusive for mobile devices only or use the desktop editor to create campaigns fully aligned with this type of device.
All pricing plans include all the features and unlimited campaigns. The variation is based on the number of sessions per month.
Cons (Disadvantages)
The free trial period lasts only 7 days which might be little time considering the number of features that it offers. However, it doesn't require a credit card for this purpose.
It is a little pricey when comparing it with the competitors.
The Spanish Language is not supported.
How Does Sleeknote Work? (Conclusion)
Overall, Sleeknote contains a wide range of features that offer great flexibility to its users. What is even better is that most of them are easy to use which makes it friendly for marketers and business owners alike. Although it might be considered a little pricey for beginners, trying the platform for free can easily convince anyone to get at least the basic plan.
How Much It Costs? (Pricing)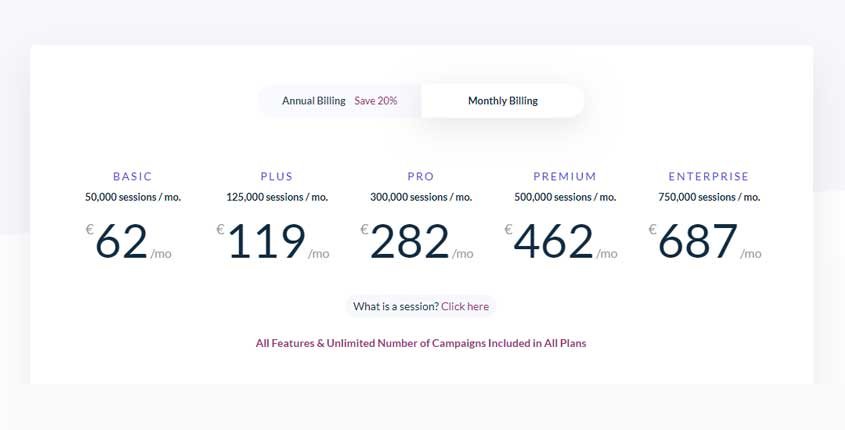 Try It Now!
---
Best Paid & Free Alternatives (Similar Tools)
Help your team get a lot more done each day. Say goodbye to wasted time!

Recommended by SEMPlaza as the Best Employee Time-Tracking Tool in 2023.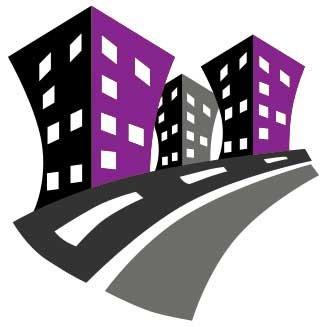 Behind SEMPlaza is a team of SEM specialists working hard to put together one of the best internet marketing tools directory. Additionally they offer free search engine marketing tips and strategies in all digital marketing fields: SEO, PPC advertising, social media marketing, email & push marketing, retail & affiliate marketing.

Posted on: June 12, 2020