Sitebulb Review – An Extremely Powerful Website Crawler
---
What is Sitebulb?
Sitebulb is an extremely powerful website crawler with the world's most insightful reporting system (according to their company). This is award-winning search software for beginner and expert SEOs.
How To Use Sitebulb? (Features)
Prioritized Hints – This feature is able to perform about 300 optimization checks. The results are called "hints". Those hints are all revealed with a status and a score that contains prioritized recommendations to fix them. If you have doubts you can also find an explanation.
Evergreen Chromium – You can keep the pace of Google's indexation rules by using this Evergreen Chromium Rendering Engine. It crawls and renders each one of your pages to index them just as Google does. Also, it can crawl any site you can access from your browser.
Audit Comparison – Compare how metrics have changed along the time and get the reasons behind such changes to improve your strategies. By clicking on the "audit charge modal" you will have the option to visualize comparative graphics and ease your auditing processes.
Data Visualization – Turn all your data into graphics. Even the most intricate ideas may become graphics and communicate trends, patterns, and many other meanings.
Flexible PDF Reports – You can customize PDF reports and change every single detail according to the recipient of them. You can choose among hints, scores, graphics, and more.
Crawl Huge Websites – With the high power and versatility of this platform, you can crawl any size of the website and an unlimited number of domains. You can even crawl and render Javascript websites.
Pros (Advantages)
The Evergreen Chromium Rendering Engine is included in all plans without additional cost.
There is a 14-days free trial offer available and prices for paid plans are very affordable.
It offers interactive crawl maps that allow you to visualize the structure of any website.
Cons (Disadvantages)
Prices are shown in British pounds.
You can't crawl into 2 different computers at the same time with just one user's license.
Customizable PDF reports are not available with the Lite (basic) plan.
How Does Sitebulb Work? (Conclusion)
To sum up, Sitebulb is a powerful tool that is designed for deep insights. Due to that, it is the perfect tool for marketers and digital agencies that need to offer their clients a competitive advantage over their competitors. It is continuously updated by the Evergreen Chromium Rendering Engine and since its foundation, it added new features that make it more friendly and useful for its purpose. Definitely a good acquisition for any agency.
How Much It Costs? (Pricing)
Try It Now!
---
Best Paid & Free Alternatives (Similar Tools)
Use artificial intelligence to create content for your blog, social media, website, and more. It's fast & easy.

Recommended by SEMPlaza as the Best Content Optimization Tool in 2023.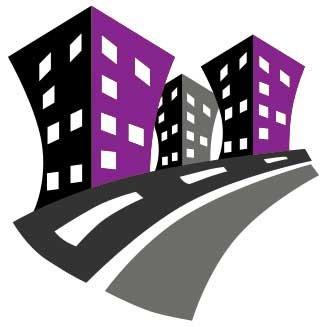 Behind SEMPlaza is a team of SEM specialists working hard to put together one of the best internet marketing tools directory. Additionally they offer free search engine marketing tips and strategies in all digital marketing fields: SEO, PPC advertising, social media marketing, email & push marketing, retail & affiliate marketing.

Posted on: February 24, 2020