Serpfox Review – New Incredibly Fast SE Rank Tracker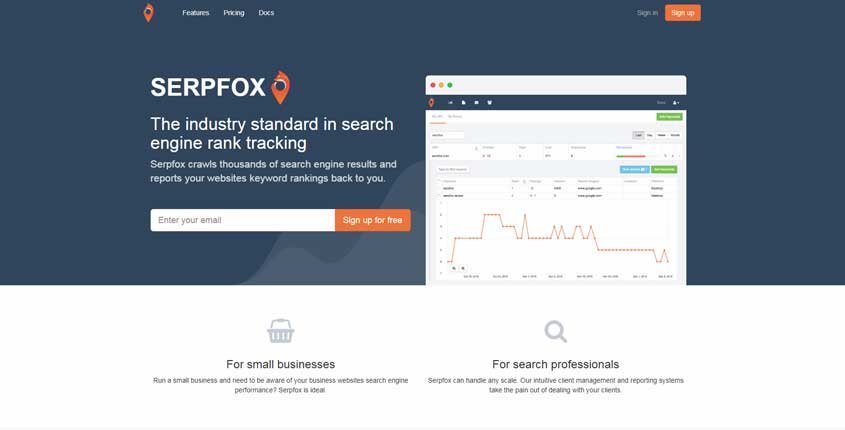 ---
What is Serpfox?
Serpfox is calling itself the industry standard in search engine rank tracking. The tool crawls thousands of search engine results and reports your website's keyword rankings back to you. It can handle any scale, so whether you are a professional or run a small business, this tool can help you out.
How To Use Serpfox? (Features)
Desktop and Mobile Support – Keywords may rank differently according to the platform where users conduct their search. This is why Serpfox allows you to specify what platform you want to obtain rank information from.
Report Scheduling – You can schedule when to receive reports. It may be daily, weekly, and more. With this feature, you won't have to enter the platform to get the information you need.
Accuracy – Since Serpfox has been in the market for a while, it developed an extraordinary system that is able to offer the most accurate data. The continuous investment makes it possible that the platform and its services are always up to date.
Notifications – You can set notification rules according to your needs. You can include any important changes such as the change of ranking of your keywords and more.
Fast – All the data you collect is offered in record time. Therefore, you have more time to analyze and plan your marketing strategies.
Beautiful Interface – The interface is intuitive to let you work as fast and as easily as possible. Also, it is beautiful which makes it attractive to the eye.
White Label Reporting – You can customize your reports by adding your own logos and branding and even the Serpfox URL to allow your customers to get a great experience when reviewing the reports.
Pros (Advantages)
All pricing plans are very competitive and are among the best in the market for these services. Also, if you choose the annual billing you get 2 months for free.
Results are provided in seconds.
You can track the ranks in multiple locations.
Cons (Disadvantages)
Although there is a free plan with basic features, other plans don't offer trial periods. However, it is possible to request them by contacting Serpfox directly.
It doesn't generate keywords automatically as other platforms do.
Missing some features like checking issues and malfunctions of a website.
How Does Serpfox Work? (Conclusion)
In short, Serpfox is a very basic platform with limited functions. But this is exactly what makes it so attractive. Small agencies and businesses can get the perfect ally to start tracking their keywords without unnecessary difficulties. Prices and the free plan are very helpful to help you make the decision to try this tool. Since it flows very well and the results are accurate, you might want to keep it permanently. But if your business grows it could be necessary to complement it with another tool.
How Much It Costs? (Pricing)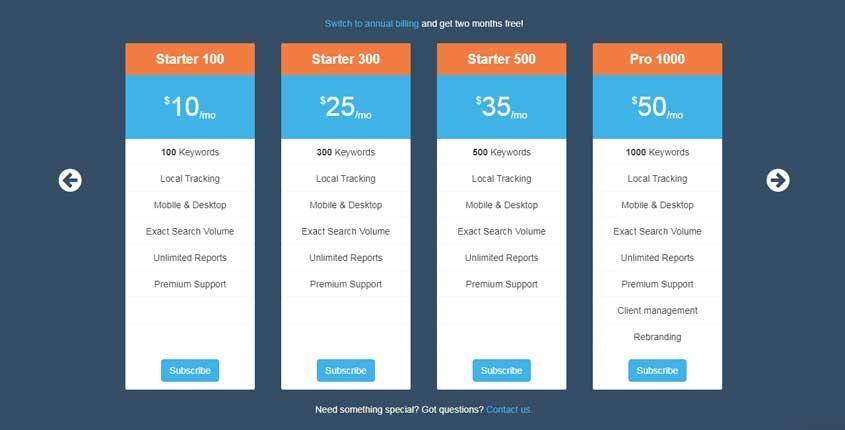 Try It Now!
---
Best Paid & Free Alternatives (Similar Tools)
Keyword SERP Rank Trackers
Use artificial intelligence to create content for your blog, social media, website, and more. It's fast & easy.

Recommended by SEMPlaza as the Best Content Optimization Tool in 2023.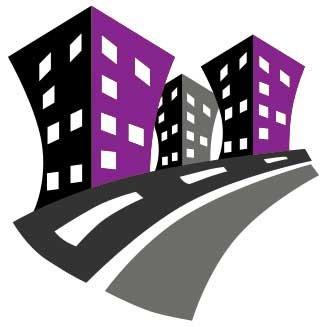 Behind SEMPlaza is a team of SEM specialists working hard to put together one of the best internet marketing tools directory. Additionally they offer free search engine marketing tips and strategies in all digital marketing fields: SEO, PPC advertising, social media marketing, email & push marketing, retail & affiliate marketing.

Posted on: May 14, 2020