SEOmonitor Review – A Great Platform Dedicated to SEO Agencies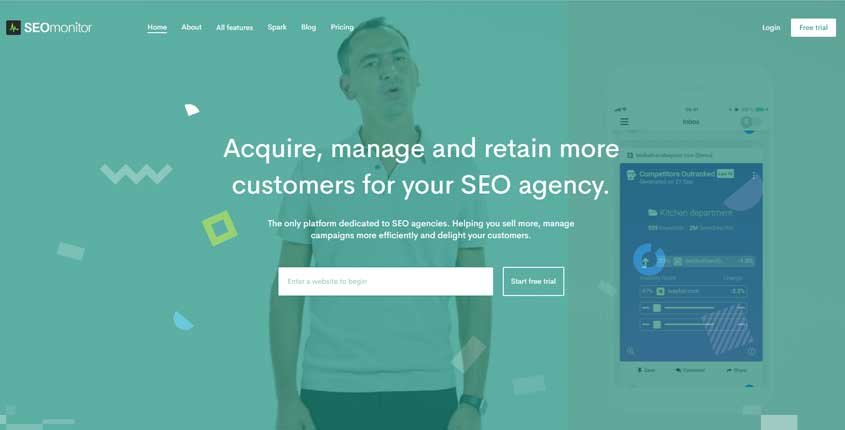 ---
What is SEOmonitor?
SEOmonitor is an SEO platform that actively works for you and your agency. The tool is mainly dedicated to SEO agencies and helps them to acquire, manage, and retain more customers.
How To Use SEOmonitor? (Features)
Competitive Insights – SEOmonitor gives you knowledge about all kinds of precise and hidden insights about the current and latest marketing trends. This helps the SEO company to get ready for any future changes that are predicted by this tool. This helps the company stay ahead of its competitors.
Search Reputation Tracking – This unlocks another unique feature offered by the SEOmonitor. For those who use SEO for their online reputation management, there is another very intricately built dashboard to handle these kinds of websites.
No deleting of data – You do not have to delete any kind of your campaign data just to make space for other newer projects. If you do not have any space left for your current plan, you just have to archive the past campaigns and you are good to go with the newer ones.
Scheduled Email Reports – Scheduled email reports are being sent to the users after a regular interval of time and on a predefined schedule. These emails include all kinds of accurate and well-defined diagnostic tests to keep the user well acquainted with the newer statistics that may help them improve their company's SEO strategies.
Pros (Advantages)
Free Keyword research – SEOmonitor doesn't charge any extra money for the keywords search, this is because the keywords search doesn't generate any additional costs for SEOmonnitor as well.
Integrations – SEOmonitor has also embedded its services with Google Analytics, Adobe Analytics, and Google Search Console as data sources and uses Slack to push notifications into the user's team channels.
Traffic Trends – SEOmonitor explains all the current marketing trends to the user in a very well-defined way and in the form of flow charts and graphs.
Cons (Disadvantages)
User Interface – The user interface is quite confusing, it is way too crowded and perplexes any new user. And the content on the main website does not explain much.
Forecasting – Even though the forecasting feature looks quite shiny and alluring, It gives a very wide broad range of predictions, this may be dangerous if you rely too much on it.
Expensive – SEOmonitor is somewhat expensive, but in the end, the website has several pages that are frequently updated so the price you pay for the services is quite worth it.
How Does SEOmonitor Work? (Conclusion)
SEOmonitor is a really impressive tool that comes forward with a sound and modern concept. By using this tool an SEO company can reach new levels of success in a very short time, as it helps the company very much with all the daily SEO-related needs and helps the user to get well acquainted with it.
How Much It Costs? (Pricing)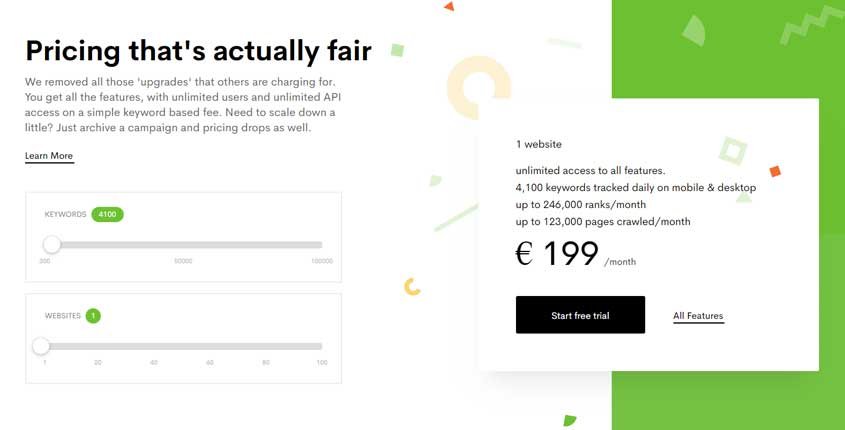 Try It Now!
---
Best Paid & Free Alternatives (Similar Tools)
Keyword SERP Rank Trackers
Use artificial intelligence to create content for your blog, social media, website, and more. It's fast & easy.

Recommended by SEMPlaza as the Best Content Optimization Tool in 2023.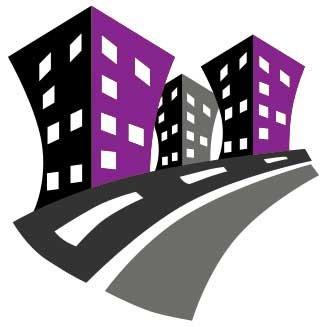 Behind SEMPlaza is a team of SEM specialists working hard to put together one of the best internet marketing tools directory. Additionally they offer free search engine marketing tips and strategies in all digital marketing fields: SEO, PPC advertising, social media marketing, email & push marketing, retail & affiliate marketing.

Posted on: May 14, 2020