Sender Score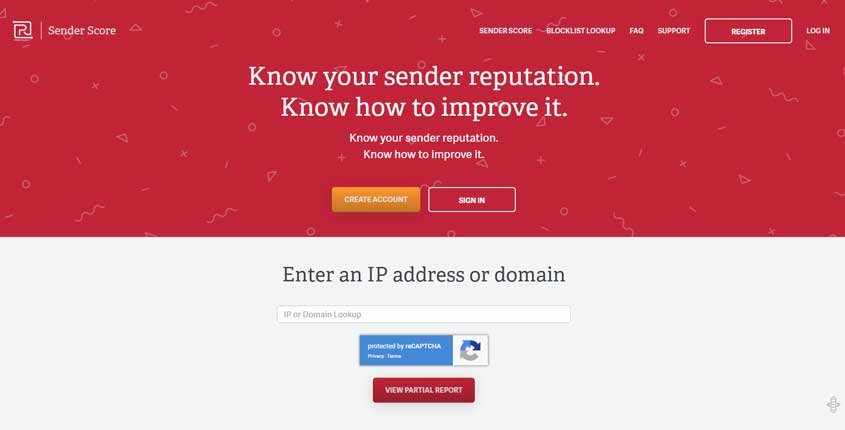 ---
What is Sender Score?
Sender Score is a tool that helps you to find out your email reputation score from Return Path's Sender Score reputation rank. Once you know that you will be able to improve your sender reputation which will lead to increased deliverability of your emails.
How To Use Sender Score? (Features)
Examination of your Email System – Upon signing up, the software examines all the elements in your email system. Your score is calculated according to the information found.
Complaints – Complaints of your IP address are compared with the complaints of other IP addresses that are overseen by the network.
Volume – It analyzes the number of messages sent and also calculates a ratio of the number of messages sent, to the number of complaints received.
External Reputation – It compares your IP address with other IP addresses as seen in multiple blacklists and whitelists.
Unknown User Rate – It also compares the unknown user rate of your IP address with other IP addresses which are observed from SMTP logs of participating ISPs.
Assignment System – The sender score that you are going to be provided with would be a number between 0 and 100, where 0 represents the worst while 100 represents the best possible score that any organization can receive.
Comparison with other Organizations – The sender score represents your IP address rank among all the other IP address ranks, this is similar to the percentile approach. This will help you realize your position in the market so that improvements can be made.
Methods of Improvement – Multiple methods can be used to improve your sender score. Links have been provided on the website which leads you to the establisher, Return Path, where the techniques are very conveniently placed.
Pros (Advantages)
Position in the Market – It helps you determine your spot market–wise.
Improve your Standing – It helps you improve your standing in the market.
Introductory Video – An introductory video has been provided for beginners.
Cons (Disadvantages)
Need of More Features – It could make use of more features.
Navigation of Website – The navigation of the website is difficult, i.e. it's not quite user-friendly.
Limited Solutions – A limited number of solutions are provided.
How Does Sender Score Work? (Conclusion)
Sender Score is a website that helps you improve your mailing system so that you can better your standing in the market. It does so by analyzing your system and providing a sender score that would compare your system with the rest of the clients' systems. Though it has a few issues, This tool assists you in upgrading your system, thus increasing your clientele. It examines your system very thoroughly and provides efficient solutions to your problems, therefore it is definitely a software that is worth a try.
How Much It Costs? (Pricing)
This tool is free.
Try It Now!
---
Best Paid & Free Alternatives (Similar Tools)
Email Deliverability Checkers
Help your team get a lot more done each day. Say goodbye to wasted time!

Recommended by SEMPlaza as the Best Employee Time-Tracking Tool in 2023.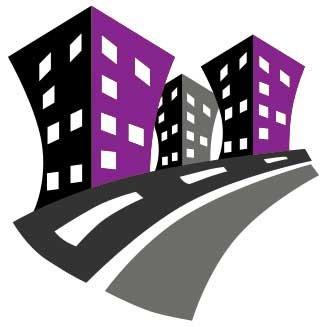 Behind SEMPlaza is a team of SEM specialists working hard to put together one of the best internet marketing tools directory. Additionally they offer free search engine marketing tips and strategies in all digital marketing fields: SEO, PPC advertising, social media marketing, email & push marketing, retail & affiliate marketing.

Posted on: January 12, 2020