SalesBacker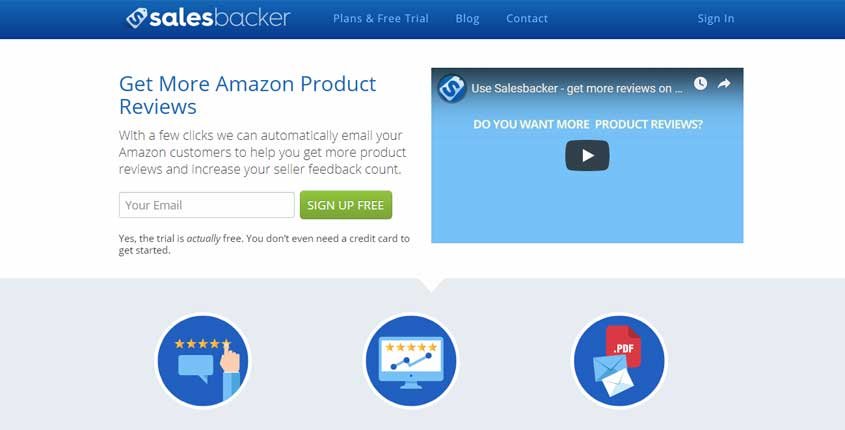 ---
What is SalesBacker?
Salesbacker helps Amazon sellers to get more product reviews by automatically emailing their customers to request for reviews on the purchased products. The tool can also be used to increase seller feedback.
How To Use SalesBacker? (Features)
Pay per use – After the base price, you can pay for the number of emails you want to send. Also, you get up to 120 free emails monthly, which is great for those just starting out, or if you have fewer products and finance is an issue, then this tool is highly recommended to you.
Automatic mailing system – Set up and control your own email campaign that will run automatically in order to encourage customers to leave more positive feedback and reviews which will save you time, money, and effort and help you manage your business easily.
Pre-designed templates – Not only it will automatically send emails to your customers but it also has pre-designed email templates to make it easier for you to start within a few minutes.
Highly recommended notification system – Get notified when a customer leaves feedback or reviews one of your products.
File attachments – The tool allows file attachments up to 7MB which is sufficient for the most types of files you will need to send to your customers.
Pros (Advantages)
Negative seller feedback monitoring – This software offers to monitor for negative seller feedback where you Receive email alerts when you receive negative seller feedback or product reviews in order to help to track your performance and improve your product reviews.
Offers enhanced analytics – Analysis for over than 10,000 Amazon product listings states that there is a direct correlation between the number of product reviews and the total number of sales of a product, SalesBacker offers this type of analytics in order to manage your list of products
Pre-designed templates for your campaigns – It has pre-designed email templates to make it easier for you to start within a few minutes with no effort at all.
Cons (Disadvantages)
No feedback filtering – SalesBacker tool offers no filtering for the feedbacks from any type where you cannot filter them according to the time when they were posted, or according to their type whether positive or negative.
Only supports Amazon.com website – This is a downside for the SalesBacker platform, as only the .com marketplace is supported.
High starting cost – The starting cost of SalesBacker is somewhat high relative to other software and applications offering the same services.
How Does SalesBackerWork? (Conclusion)
SalesBacker is an Amazon email automation software, which can be used to solicit product reviews, and marketing data will help you get more reviews and increase your sales. The tool provides analytics and testing and will help you track your seller ranking. It has very unique features you won't find in any other software.
How Much It Costs? (Pricing)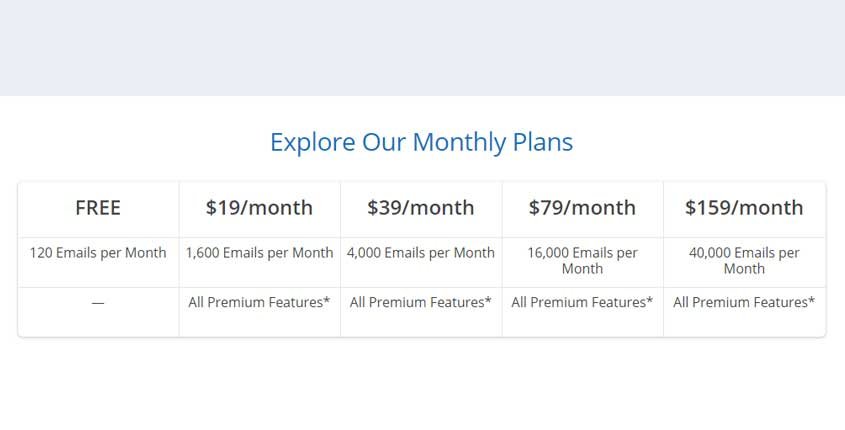 Try It Now!
---
Best Paid & Free Alternatives (Similar Tools)
---
Best Paid & Free Alternatives (Similar Tools)
Everything you need to sell on Amazon and become a top seller.
A suite of tools helping you with product research, keywords tracking & research, listing analyzer & optimizer, sponsored ads management, & more.

Recommended by SEMPlaza as the Best Amazon Tool in 2023.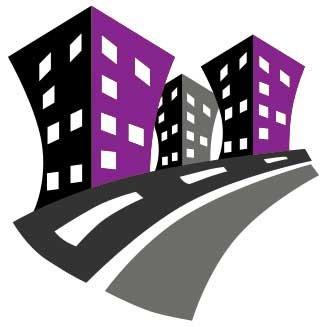 Behind SEMPlaza is a team of SEM specialists working hard to put together one of the best internet marketing tools directory. Additionally they offer free search engine marketing tips and strategies in all digital marketing fields: SEO, PPC advertising, social media marketing, email & push marketing, retail & affiliate marketing.

Posted on: January 5, 2020