Rmoov Review – Get Rid of Low-quality Backlinks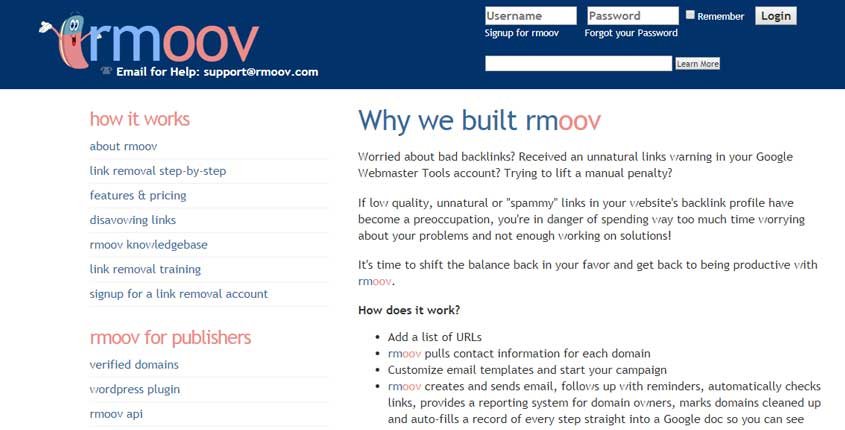 ---
What is Rmoov?
Rmoov is an SEO tool that can help you to clean up your backlink profile and get rid of low-quality backlinks. The tool can help you manage all your link removal requests from outreach to completion.
How To Use Rmoov? (Features)
Notifications – The notifications sent by Rmoov to its customers are all about the backlinks on their web pages that need to be removed. These notifications also come in handy when the clients are looking at whether the backlinks are duly removed from their websites. This feature adds up to the customer service offered by this tool.
Auto Domain Lookup – Once you have subscribed to one of the packages, you will have a feature of the auto domain lookup. This means that webmasters working at Rmoov duly remove any unused backlinks or any bad links that might be present on your web page.
Reports – This feature helps the client to keep up with the services provided. These reports show the analytical data about what backlinks or bad links are being removed by Rrmoov in the past and what backlinks need to be removed duly.
12/7/Phone/Email Support – This is an additional feature that adds up to customer support. This feature is present in all the packages available at Rmoov. This feature helps the customers and both the webmasters to diminish the communication that often happens to develop between the clients and the seller.
Pros (Advantages)
Awesome Customer Support – It has really impressive customer support. The frequent emails and phone support help to make a strong link between the customer and the seller.
Basic Package – The basic package offered by Rmoov is really good as it encompasses all the services provided.
Active Campaigns – Rmoov provides its users with several active campaigns in a higher and better package. In the basic package, you can only meddle with one active campaign.
Cons (Disadvantages)
Pricing – Although the basic package offers a lot of services, the higher packages charge a lot more, this pricing is quite much for a new business.
Agency pricing – The pricing for an agency-level package is way too much.
Confusing interface – Even though the services provided are quite impressive, the user interface of Rmoov is not quite friendly and confusing sometimes.
How Does Rmoov Work? (Conclusion)
Overall, the service provided by Rmoov is unique and impressive compared to many other tools that provide the same services but at a higher price. The customer support that it provides is alluring and perfect. In short, it provides its clients with the best services and customer support protocols.
How Much It Costs? (Pricing)
---
Best Paid & Free Alternatives (Similar Tools)
Use artificial intelligence to create content for your blog, social media, website, and more. It's fast & easy.

Recommended by SEMPlaza as the Best Content Optimization Tool in 2023.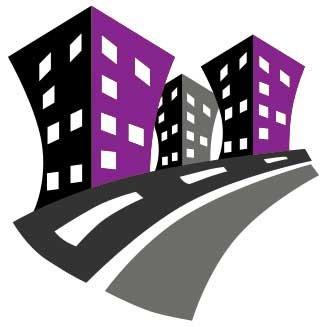 Behind SEMPlaza is a team of SEM specialists working hard to put together one of the best internet marketing tools directory. Additionally they offer free search engine marketing tips and strategies in all digital marketing fields: SEO, PPC advertising, social media marketing, email & push marketing, retail & affiliate marketing.

Posted on: December 13, 2019