Reachbird
---
What is ReachBird?
ReachBird is an all-in-one influencer marketing platform that can help you with finding influencers in your industry, manage your campaigns, build and maintain brand-influencer relationships, and long-term influencer collaborations.
How To Use Reachbird? (Features)
User-Generated Content (UGC) Management – Schedule, publish, and optimize user-generated content. Create terms and conditions to share with social influencers. You can put together content usage and ownership rights within a centralized system.
Audience Analysis – Reachbird reviews the content of the influencer as well as their audience before suggesting them to the advertiser.
Transparent Billing – The influencer can monitor the payment through transparent billing.
Hall of Fame – This section shows all your best content e.g. best posts and videos along with engagement rates and the number of comments and likes.
Account Fitness – It shows you the activity of content posted by you, like the number of views, number of followers and number of comments.
Similar Posts – Similar posts are suggested to you for weekly inspiration.
Latest News – The last part of the Dashboard shows the latest tips and tricks to increase your social media influence
Instant Messaging – The influencer and the brand can settle their business very easily with the feature of instant messaging. They can discuss the payment details, share their content and propose improvements.
No Monthly Fees – Reachbird is free with no monthly fees, they only take a monthly commission out of successful collaborations between influencers and brands.
Pros (Advantages)
No charges or subscription fee
It helps contact the influencer through their instant messaging feature which helps the users negotiate the rates according to their own budget.
It has 20 filters e.g. age, gender, city, country, actors, musicians, etc. to get the most specific results.
It helps you identify the best influencers based on your past content, audience outreach, and historical data. You can enter any keyword and it will find the best influencer for your purpose.
Cons (Disadvantages)
Its customer service is extremely poor, they don't answer messages on time and do not help you with your queries.
A new user can get frustrated by the immense number of features as Reachbird does not provide any tutorial video right after sign-up.
How Does Reachbird Work? (Conclusion)
Reachbird is a platform that helps brands and influencers collaborate with easy management. It provides the influencers and the brands the chance to assess each opportunity and negotiate the terms and conditions in real-time. The constant report of how the post is doing is provided to the user at all times on the main page which helps the user monitor his/her content easily.
How Much It Costs? (Pricing)
There is no price displayed. You need to book a demo.
Try It Now!
---
Best Paid & Free Alternatives (Similar Tools)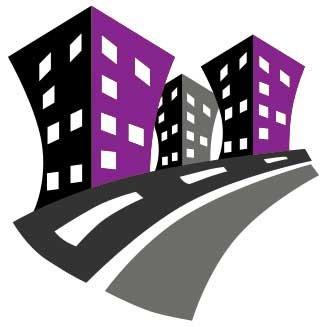 Behind SEMPlaza is a team of SEM specialists working hard to put together one of the best internet marketing tools directory. Additionally they offer free search engine marketing tips and strategies in all digital marketing fields: SEO, PPC advertising, social media marketing, email & push marketing, retail & affiliate marketing.

Posted on: January 19, 2020