Rankinity Review – Track the Ranking of Your Website in Real-Time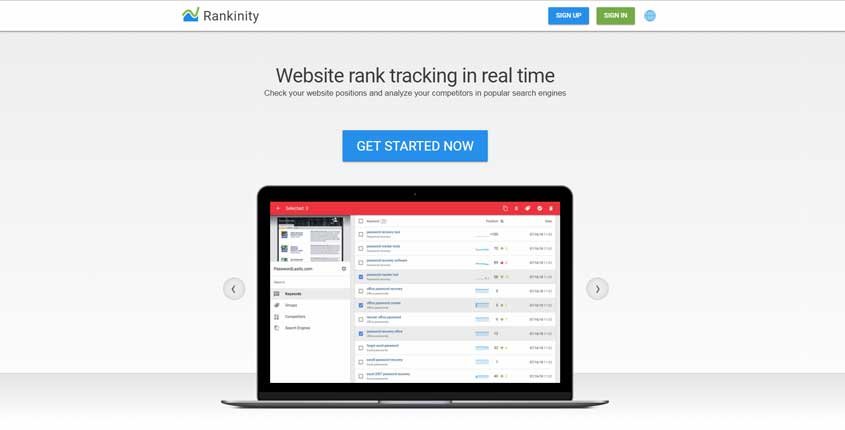 ---
What is Rankinity?
Rankinity is an SEO tool that can track the ranking of your website in real-time. It allows you to check your website positions in SERP and analyze your competitors' presence in popular search engines.
How To Use Rankinity? (Features)
Real-Time Rankings – You can obtain the ranking of your site without delay as many times as you want in one day. It is not necessary to reload the page and you only need to enter the specifications of your URL, keywords, and the search engine.
Competitor Analysis in SERP – You can analyze your competitors with the same method that you use to analyze your websites. It includes their visibility and their most effective keywords.
Monitoring in Multiple Search Engines – This platform allows you to get results from different search engines besides Google in just one search.
SEO Project Collaboration – If you need feedback from your team members or your clients while preparing your marketing projects, you can add them as collaborators. It allows them all to follow any change, edit keywords, analyze new trends, and more.
Flexible Rank Checking Intervals – You can adjust the frequency to obtain web ranking checks. It will depend on the size of your business, budget, and the run of marketing campaigns.
Assign Weight to Keywords – Since some keywords might bring more benefits to your business, you can use this tool to differentiate which have more weight. Thus, you can determine easily which improves your visibility.
Complete Branding of the Interface – In case you are a marketing agency, you have the option to add your logo and brand name to the whole interface when granting access to your clients. Also, you can offer Rankinity services on your behalf and even set a different pricing structure to obtain more benefits.
Pros (Advantages)
Rankinity offers the "Infographics for Quick Review of Keyword Standings" option which makes it easier to understand the data.
The pricing scheme is based on the actual number of keywords that you check.
It offers a bonus just for signing up on the site.
Cons (Disadvantages)
The tool doesn't specify which are your competitors. Hence, to conduct the competitor's analysis in SERP, you need to find them on your own.
Users who need more than 1,000 keyword checks daily must contact the site.
How Does Rankinity Work? (Conclusion)
In short, Rankinity is a great example of a win-win platform. That is because you can obtain benefits to deliver better services to your clients and add extra income by outsourcing the services. Besides, the rank checker is a very powerful tool that can be used by any size of business due to the extraordinary pricing scheme. It allows you to vary the plan according to the type of campaign you are handling at any given time without wasting your money when you don't need too much from their services.
How Much It Costs? (Pricing)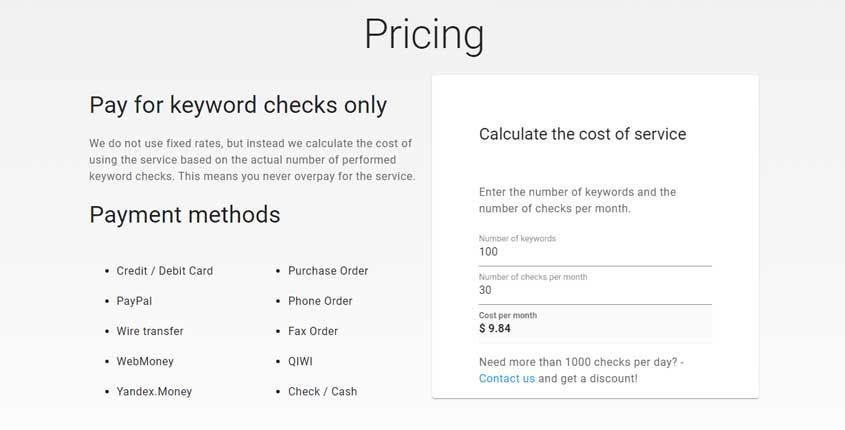 Try It Now!
---
Best Paid & Free Alternatives (Similar Tools)
Keyword SERP Rank Trackers
Use artificial intelligence to create content for your blog, social media, website, and more. It's fast & easy.

Recommended by SEMPlaza as the Best Content Optimization Tool in 2023.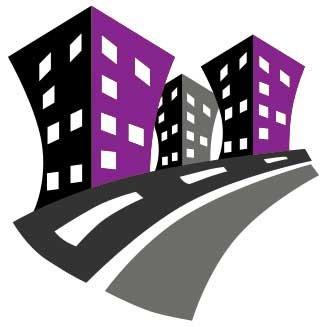 Behind SEMPlaza is a team of SEM specialists working hard to put together one of the best internet marketing tools directory. Additionally they offer free search engine marketing tips and strategies in all digital marketing fields: SEO, PPC advertising, social media marketing, email & push marketing, retail & affiliate marketing.

Posted on: May 14, 2020