Pushwoosh
---
What is Pushwoosh?
PushWoosh is a push notification and cross-channel marketing service that allows you to boost engagement with your customers and increase revenue from your digital marketing campaigns. It supports multiple channels like web notifications, in-app messages, and more
How To Use Pushwoosh? (Features)
Omnichannel Presence – Pushwoosh offers 4 different channels to reach your customers and make sure that you can reach them at every stage of the funnel.
Web and Mobile Push – You can use this channel to encourage and inform your site's and app's visitors. They can be customized and include smart texts, images, links, tags, and more.
Push on Event – It allows you to plan an entire marketing campaign for specific events based on your customers' behaviors by using push notifications.
Push Presets – You can preset the details of your push notifications and customize them for more effectiveness.
High Speed – Pushwoosh delivers push notifications in real-time to make possible faster communication with subscribers.
Multi-Language – Use the language of every subscriber and engage them in their native or preferred language with just one push.
In-App Messaging – Use this method to create highly contextual messages that engage your customers.
Tag Segmentation – You can segment your audience using specific tags. Therefore, all messages will be more relevant and interesting.
Facebook Messenger – Use this messaging service in strategic ways at every step of the funnel. Pushwoosh gives you the best practices for engagement, retention, and acquisition stages.
E-mail Channel – Send tailored messages to your audience and combine them with push notifications for maximum engagement.
Pros (Advantages)
It offers a free plan for startups that covers up to 1,000 devices and with no credit card required. Also, it is possible to create a customized pricing plan according to particular business needs.
It offers Geozone capability which allows triggering the push notifications when a customer is next to certain areas.
Each application shows separate statistics.
Cons (Disadvantages)
It is necessary to request a demo to visualize how all the features work.
Support and contact services are only available through e-mail.
Reports are not detailed enough to visualize who receives or makes click on the pushes.
How Does Pushwoosh Work? (Conclusion)
In short, Pushwoosh is an excellent tool for cross-channel marketing strategies. Those businesses that don't have too much experience can obtain great benefits with the recommendations that the platform offers regarding the different stages of the funnel.
How Much It Costs? (Pricing)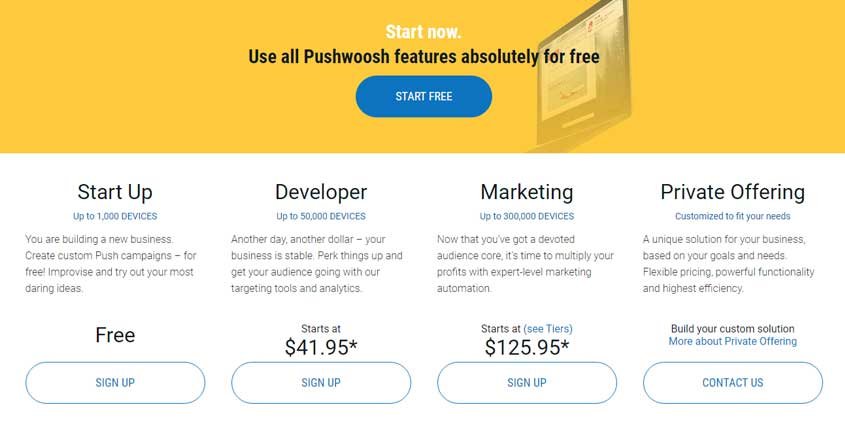 ---
Best Paid & Free Alternatives (Similar Tools)
Mobile & Web Push Notification Tools
Help your team get a lot more done each day. Say goodbye to wasted time!

Recommended by SEMPlaza as the Best Employee Time-Tracking Tool in 2023.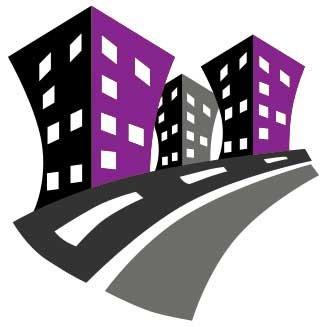 Behind SEMPlaza is a team of SEM specialists working hard to put together one of the best internet marketing tools directory. Additionally they offer free search engine marketing tips and strategies in all digital marketing fields: SEO, PPC advertising, social media marketing, email & push marketing, retail & affiliate marketing.

Posted on: December 31, 2019